An update on our Snow Queen, Orson 22 March 2020
Posted by: BCC 2.0 LTD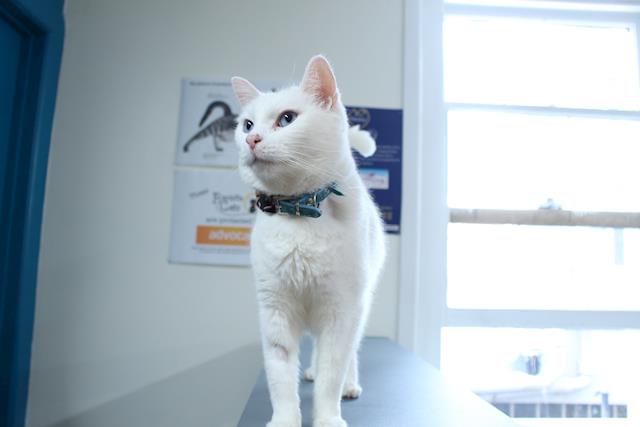 In light of all the stress and anxiety lately we are wanting to share a little bit of hope with you all.
In December last year we shared the awful news that Orson most likely had cancer. However, we also shared a small glimmer of hope the prognosis was incorrect and that the treatment plan may prove successful.
In the months since beginning her treatment our Snow Queen has gained significant condition and had improvements in her blood tests. Her quality of life is incredibly important to us and we are so glad that she is comfortable and happy. Whatever the outcome to her treatment we are also incredibly grateful for your continued support.
For now we will continue her treatment with all our fingers, toes, paws and tails crossed.
Love and purrs,
The BaristaCats Family
0 comments | Login to leave a comment | Share this update