Lady Mary gets her teeth cleaned 16 November 2019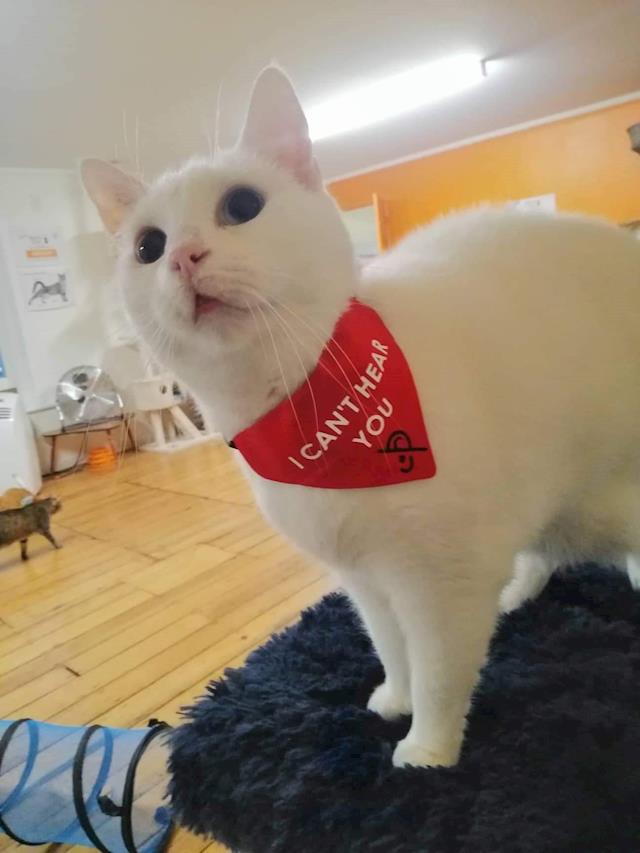 The lovely Lady Mary was the next of our senior residents to receive her regular health check up.
She has had blood work done to make sure nothing is going a miss as she gets older and her teeth checked to make sure they were in tip-top condition.
Thankfully her blood tests came back as all healthy, however X-rays revealed a number of teeth that needed to be removed to keep her living her happiest, healthiest life.
Last Wednesday she had 4 teeth removed and Jo Lin at Lynnfield Veterinary clinic gave her remaining teeth a thorough clean. Unfortunately as many of you know dental work (for humans and any animal) can be quite expensive, especially when unexpected.
Any donations or visits to the cafe to give Mary and her furry friends cuddles are always appreciated.
Love and purrs,
The BaristaCats Family
0 comments | Login to leave a comment