Sad news about our Snow Queen, Orson 17 December 2019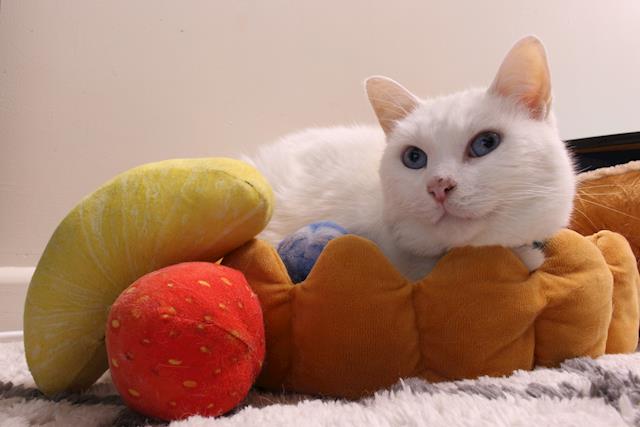 Last month we took our wonderful snow queen, Orson, to see the team at Ellerslie Veterinary Clinic after we noticed she had been losing weight.
After many tests and ultrasounds we have been given some news that we were not expecting and were hoping not to get for many years to come.
It is the consensus of the team at Ellerslie and a veterinary specialist that our sweet, old Orson most likely has lymphatic cancer. Her welfare will always be our top priority which is why we have decided against an invasive surgery to confirm - or potentially provide inconclusive results - the diagnosis.
Instead we are following a treatment plan recommended by our vets to make sure she is as comfortable as possible. We of course are holding out hope for the small chance that it is an alternative diagnosis and the treatment will correct the issue. However if it is cancer, the treatment will give her a comfortable and happy few months before we start to see the effects of the disease.
We do ask that at this time Orson is treated with a extra care, but do make sure to give her some chin scratches and gentle tummy rubs.
Love and purrs,
A very sad BaristaCats family x
0 comments | Login to leave a comment