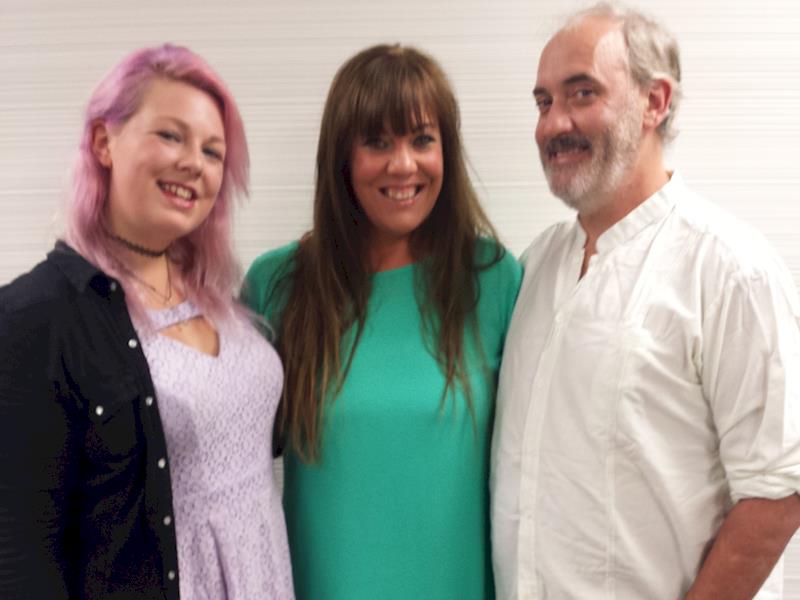 Missing: my mind and some other valuable items
We got robbed on Friday 17th of April & along with everything they took my recovery from mental illness has been put on hold.
On Friday 17th of April in the afternoon while I was out enjoying the day a person/persons/group/army of unidentified burglars broke in to my property in Brooklyn in Wellington's southern suburbs, I came home to find my house had been searched from tip to toe and flipped upside down in a vile and incomprehensible way, this alone was enough to ruin my week, most likely month and maybe even year.
The thieves not only stole my laptop, iPad, multiple electronic items and my makeup (which I just heard every girl gasp at) but they also stole years worth of memories, jewellery that held meaning, but worst made me scared of my own home and most of all completely violated my privacy!!
I don't want to play the victim here and I'm really not up for a sob story but I need to share this battle I've been fighting for a few years now, and that's the one with mental illness, especially focused on depression and anxiety. Now I know it's hard for people who haven't gone through this or had a loved one experience mental illnesses and it can be really hard to comprehend because feeling the light falling from behind your eyes or the millions of hours spent sobbing or screaming because you feel so many emotions but also none at all, loosing touch with reality or not being able to leave the house and when you do finally get outside hearing everyone talk about you in your own head, it's torture and I wouldn't even wish it on my worst enemy. I thought it had won when at the very end of last year I tried to end my life and came extremely close to it as well, luckily I have some incredible friends and family and fairly soon afterwards I was in acute care.
To make this situation even more extreme my mum and stepdad had just returned from overseas a few days earlier and were off to start their new married lives in Melbourne when the shock and severity of my illness had stopped them dead in their tracks as their desire to stay next to me through my hardship overwhelmed them, so they came everyday while I spent Christmas, New Years and a few close friends birthdays locked inside an extremely clean hospital with constant supervision and after two months of a little bit (I lie I mean A LOT) of hard work I was released, they told me all the hardest work would happen on the outside and by golly it has!!
Everyday life is a struggle but along with the push of my parents I move a little bit forward everyday by celebrating little successes! I am unable to work however due to my illness and have been surviving (just) on the sickness benefit since getting home.
Now comes the reason why I made this page, I don't like putting myself out there for the world and I certainly have never been this open before but I now have nothing so I guess I have nothing to loose. My tools I require for keeping track of my recovery have gone with my electronics, the contact I need to maintain with my support managers is unaffordable and the robbery has brought my recovery to a pretty grinding halt. Not to mention the toll it's taken on my parents, their stuff was also taken - tools, iPads, jewellery which were all really meaningful and of huge value in the way of work for example computers, phones, brand work boots and billions of other essential items even down to their suitcase (with clothes still in it!) All their worldly possessions.
I don't want you all to read this and play the world's smallest violin for me but I could really REALLY use the help as at this moment I can hardly afford the pills I need let alone the phone bills and trying to replace my essential items! If you feel generous even one dollar is going to make a difference for us right now and I dislike asking for help but I need it more than ever before, so please if you can share this page with your friends, family, co-workers anyone you can find, I want to find recovery so badly and I need hope that I can make it so please help me and my mother and stepdad to get back on our feet and I would appreciate it more than you will ever know!!
---
Latest update
News 12 May 2015
After finding ourselves front page of the weekend paper it was crazy, the article was directed at the sting operation my mum set up with the help of the police, although we got our 15 seconds of fame we found that the article had lost some of the focus of our story. A few days past and no more donations flooded in, heartbroken because we had now lost our anonymity and our story to a media source we trusted we tried to figure a way to get back on top. We started communication with Fairfax and the people involved in the story and they responded positively to our pleas for a more in depth story, I spent all last night typing up some words I thought should be included in the story and now we have an article that WE are happy with and I'm so grateful to have a second chance and I really hopes this reaches the audience I want it to this time so look out for the Wellingtonian on Thursday because you're sure to see my face again but this time, on something I'm proud of.
---
Latest donations
---
Who's involved?
---
Page Moderated
The page has been checked by our team to make sure it complies with our terms and conditions.
---
Got a question for the page owner?
Ask one here
---
Any concerns?
Report this page
---
This page was created on 18 Apr 2015 and closed on 30 Jun 2015.