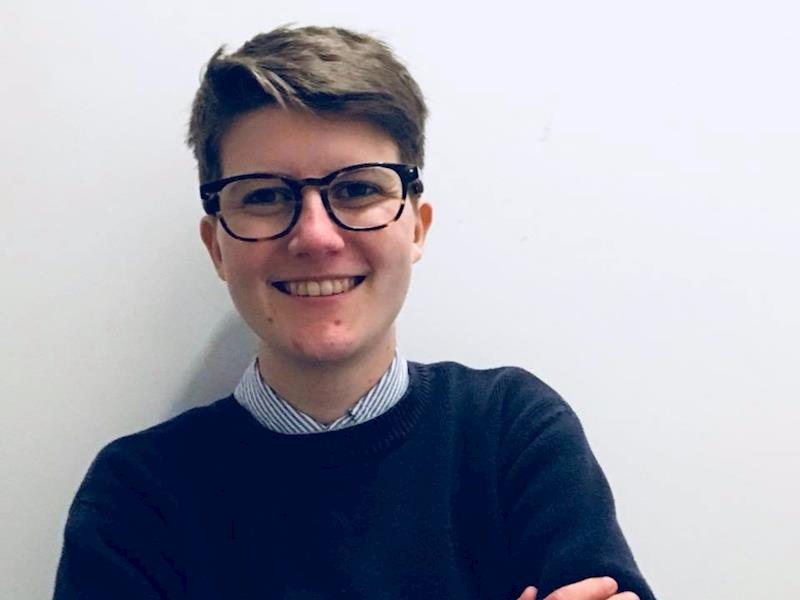 Cass Power Top Surgery
After three years I have the courage to ask for help for life-changing surgery. I am extremely grateful for any help you can provide.
Auckland
Hi, my name is Cass Power. Im 24 years old and live in Auckland, NZ. I am non-binary and use they/them pronouns. I have struggled with gender dysphoria especially with my chest area since going through puberty and gaining breasts. I currently am working towards finishing my masters in Fine Arts and am a practicing artist. I work in lens based media and have a strong background in photography. I enjoy rock climbing and being outside with my friends. This is a give a little page to fundraise for my top surgery (double masectomy).
At the moment, I wear a binder to flatten my chest when I leave the house. I have been doing so for the last three years. The recommendation for binding safely is less than 8 hours at a time with a few days without binding each week. Like most people, I'm out of the house for more than 8 hours most days of the week, meaning that by the time I've gone to uni or done anything else with my day I usually end up in pain. I have a lot of anxiety in what I can wear when binding and it causes a lot of dysphoria. While everyone gets excited for summer, all I feel is that I am fighting against the hot NZ sun with my binding, and am unable to swim as there is no way of feeling comfortable without my binder. I often avoid the beach or swimming altogether.
Binding on its own is damaging in the long run. As time goes on, your chances of developing long term back problems increase. My ribs will deform from the constant pressure on them. The skin on my chest will become less elastic from the strain put on it, impacting my eventual surgery results or ability to get surgery at all. On top of this, I have severe asthma, and the chest compression on top of this makes breathing incredibly difficult, or means I can't bind at all. I can't stress enough how much this is not a case of me disliking my body and being impatient about changing it - I am in a constant battle between my mental and physical comfort all day, every day. Getting surgery would genuinely change my life in a way that is hard to put into words.
It has taken me three years to find the courage to write this. I find huge discomfort in asking for help and money- and if there was any way I could afford this on my own I absolutely would, but currently the amount feels impossible, and makes me feel as if I will never be able to afford it. I'm trying to save as much of the cost as I can but it is expensive and as a student and someone currently unable to work my resources are limited. As a non-binary person, I am not able to access the public funding for top surgery like trans men can, so privately funding this is my only option.
I have received quotes for costs from the surgeons in New Zealand currently performing this surgery. They all range between $15,000 to $18,000. This is not inclusive of consultation fees, which cost at least $500, nor the cost of flights and accommodation needed to travel if the surgery is outside of Auckland.
This is a huge ask and a favour that is enormous. I cant even imagine the positive effects this will have on my mental health by having this surgery and to not be in pain every day. I hope that in the future queer people and youth wont need to feel like burdens when asking for things they need and that these type of procedures will be available publicly. I didn't ask for so long because I didn't feel worthy of such kindness and support. I want to feel good about myself and be in my community and show young queer people that they can be happy and be who they want to be. And help and support those who are going through similar feelings. Thank you for taking the time to read this, I hope you can help.
Use of funds
These funds will go directly to Cass Power for the payment of treatment costs relating to top surgery. This includes consultation fees, surgery costs and any related recovery fees.
---
Latest update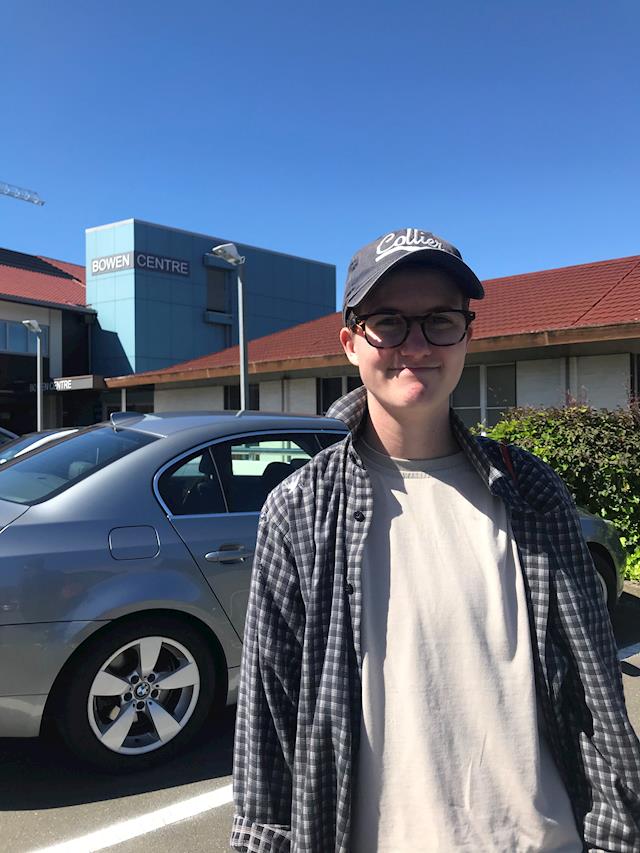 I HAVE A DATE FOR SURGERY!! 4/02/20 19 November 2019
-Its Trans Awareness week
-I had my pre op consult with the surgeon
-he gave it all a thumbs up, did a powerpoint, had a lot of chats.
-I have a date
- I had a very generous donation from an anonymous donor
-My brain is going a million miles per hour (sorry for the late update)
-Frances did a lot of running, and so did Josh
I thought about about continuing this list, its a very linear approach but now I have too many things to share, so Im gonna write something.
I have been in a whirlwind of emotions. Everyone has been so generous and thoughtful and found their own ways to raise awareness and money for this. I want to say a huge thank you to Frances Carter for blowing me away with your charitable judgment to include my give-a-little as part of her goal to run a half marathon!! (Absolute hero). Also Josh Ramsey, you cheeky armadillo. For raising some more funds after he completed the full marathon> Taylor and I were so lucky to get to see Josh cross the line on the day. what the heck. My flat mate Caitlin, who made me cry for her donation.
THE ANONYMOUS DONOR -this is some modern day superhero stuff. You donated a lot. And I have a lot of feelings on the matter. I wish I knew who you are so I could properly thank you. Faith in humanity has been restored. Many many tears later.
Last Friday, I was able to have my pre-op consult with the surgeon in Wellington. I never let myself dream this far ahead because I have always been so scared of disappointment. What if they say no, or I'm unable to have the surgery or it's not going to work. But It went really well. He was so helpful, answered basically all my questions before I asked them. Was very reassuring and just a really good person to talk to. We talked about all the risks and what would happen. But the most important thing, it felt so right and I feel so ready. I feel all of this but we are still shy of about $4,000. And that's daunting especially now we have a date for the surgery - 4th FEB. But as I write this and I think about all the people who have helped me get this far. I know we can get there.
Im sorry for the lack of update recently. I have been taking some time to process all of this myself and with Taylor. We are so grateful and feel all the support. We are so close to making the amount for this life changing surgery. I was starting to feel hopeless as the new year approached. But I am now mostly excited (also Star Wars). If you are able to help and donate one more time or share the page. Its crazy to realise every time someone shares it -it becomes a portal to be seen by people (some I have never met!) But I also hope that in times like trans awareness week, it being shared and spread through friends that it might make a difference for a young trans kid, that there is hope to make your life what you want to live and that they deserve to be safe and happy.
Here is a photo of my happy face. >taken outside Bowen Hospital in Wellington, after my consultation.
Always
Cass x
---
Latest donations
---
Who's involved?
Created by, and paying to a verified bank account of, Cassidy Power
---
Page Moderated
The page has been checked by our team to make sure it complies with our terms and conditions.
---
Fundraise
You can
start a fundraiser
to have your own page that raises money directly for the beneficiary.
---
Got a question for the page owner?
Ask one here
---
Any concerns?
Report this page
---
This page was created on 9 Jun 2019 and closes on 10 Jun 2020.