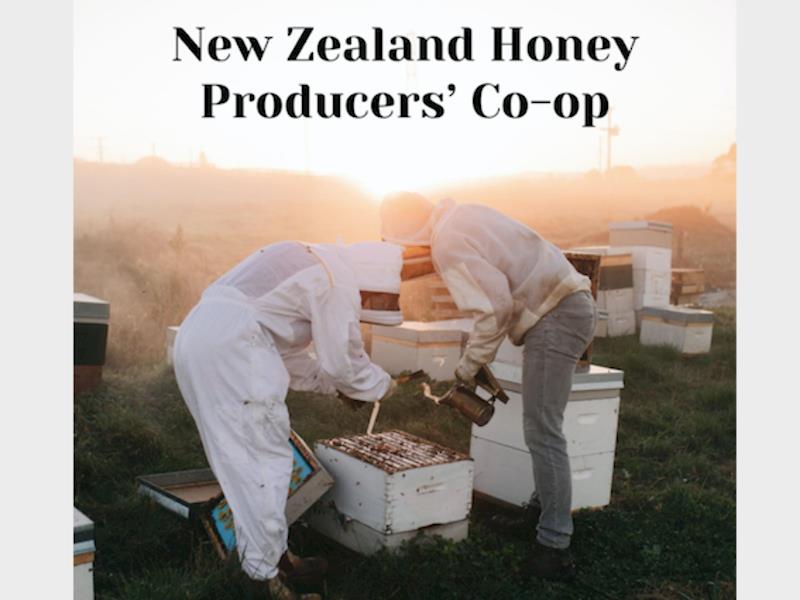 Creation of a honey producer's co-operative for NZ
We need a co-operative for NZ, its beekeepers and our bees. Members will be able to work together for health, stability, and expertise.
Nationwide
Many New Zealand beekeepers want to join NZ's other primary producers and form national co-operative to assist with honey production (largely non-manuka).
Vision
The vision we have for New Zealand beekeepers is the ability to be part of a national co-operative. Our aim is that members of this co-operative can work together to provide a stable market which will aid both the consumer and NZ beekeepers. Beekeeping can remain a form of income, regardless of the size of a beekeeper's operation.
Need
Setting up a Honey Producer's co-operative is desperately needed and will:
1. Provide beekeepers with assistance to help each other (eg sickness, injury or death).
2. Assist NZ beekeepers in retaining, saving and passing on our expertise and knowledge.
3. Enable members to share in the buying power and reduce running costs of individual buyers through centralisation of regulations and paperwork requirements.
4. Support beekeepers when and if they need to exit by aiding them in recovering value from their businesses to leave with dignity. This will lessen the number of hives being abandoned and becoming sources of disease spread.
5. Give members a voice with government and industry.
6. Allow members a chance to compete on a level playing field with overseas owned companies.
National and regional representation
We are presenting a national co-op with regional centres. Being national, it will have some serious clout, but through regional centres, it will better be able to organise infrastructure capacity, identify local needs and build regional specialty honey varieties and the stories that go with them.
Backing and Support
Organisers of the proposed Honey Producer's Co-operative toured New Zealand during April. They met with beekeepers in 17 separate forums in towns from Invercargill to Whangarei and Greymouth to Whanganui. They have gathered the backing of New Zealand beekeepers who together have more than 100,000 hives.
A Honey Producer's Co-operative has the backing of key players:
Bruce Clow - CEO of Ceracell – beekeeping supplier
John Bell - beekeeping and former marketing lecturer from Otago University
A partner at Simpson Grierson who is a lawyer specialising in co-operatives
A PwC accountant with specialised experience with co-operatives
50+ beekeepers who have volunteered to assist with the formation and regional management of the co-operative.
300+ beekeepers across NZ who wish to join the co-operative once it is set up.
Intention and process
The intention is that the Co-op would:
· Purchase honey from honey producers
· Develop new markets, products and brands firstly for non-manuka honey
· Sell the honey to wholesale and/or retail customers
· Return its profits to producers through increased gate prices and/or rebates
This model has served the primary produce sector in NZ well for many years.
We have a clearly defined process to reach our co-op. Our advisors have said they were very confident the government would supply 'seed' money at the least and very substantial funding at the best. Once set up, our co-op is an ideal candidate for support from the Provincial Growth Fund.
Fundraising
Beekeepers need to raise a contribution from supporters in order to set up a Trust which would then create the NZ Honey Producer's co-operative.
Both the Lawyers at Simpson Grierson and commercial advisors at PwC have been guiding us through our process. Your donated funds will be sent direct from Give A Little's bank account to Simpson Grierson's account. Our advisors have volunteered that if we can't raise sufficient funds, then their work will be considered pro-bono.
Beekeepers have been asked to voluntarily contribute based on the size of their operation (number of hives) towards the co-operative. Beekeepers are doing this and will continue to personally invest in the co-operative. We are opening this up to the public now, as the most appropriate time for supporters to be involved, as later fundraising from non-beekeepers would be less appropriate. We would love to know that we have your support and backing at this key stage!
Thank you in advance for helping us. Your contributions will be treated as gifts to our Trust which will assist with the set-up of the honey producer's co-operative.
Further Background
By way of background, NZ beekeepers start the season with no idea of what the price will be at harvest time. They don't know if it will be viable to sell their product to meet the production expenses (increased compliance costs, new Tutin testing, varroa treatment etc). Many honey producers are having great difficulty in securing a reliable path to market for their non-Manuka honey at a sustainable price. The number of registered hives have nearly doubled in the past 6 years, but the amount of honey harvested from hives has declined. NZ beekeepers now face increased costs due to diseases and viruses, which are spreading faster due to increased hive populations.
For the NZ consumer, the price of honey has also increased dramatically. However, individual NZ beekeepers and small and medium sized beekeeping businesses are actually no better off. They face incredible pressure up against overseas ownership. The NZ honey market is dominated by a few mega corporates. A co-operative will increase the economic viability of NZ beekeeping businesses including many that are small and/or family owned.
The number of registered hives have nearly doubled in the past 6 years, but the amount of honey harvested from our hives has, not surprisingly, dropped. NZ beekeepers now face increased costs due to issues, (such as varroa and American Foulbrood), which spread faster due in part to the dramatic increase in hive numbers and their proximity to each other.
Use of funds
We need seed funds to organise a trust for a this co-operative in NZ. We want to show that we personally support this drive and that we have the public backing to carry our vision through to the creation of our national honey co-operative.
Other page links
---
Latest donations

Guest Donor
on 07 Jun 2019

Guest Donor
on 07 Jun 2019

Nicola tomlin
on 07 Jun 2019

Zoe van Zyl
on 07 Jun 2019
Great work!

Private Donor
on 07 Jun 2019
---
Who's involved?

Created by NZ Honey Producer's Co-operative (Group)

---
Page Moderated
The page has been checked by our team to make sure it complies with our terms and conditions.
---
Got a question for the page owner?
Ask one here
---
Any concerns?
Report this page
---
This page was created on 7 Jun 2019 and closed on 31 Jul 2019.