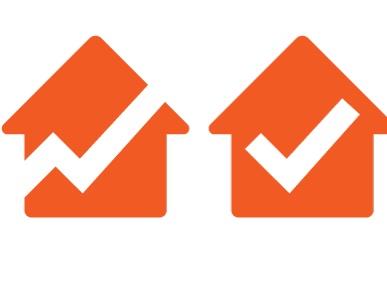 The EQC Justice Project - holding EQC to the EQC Act
To ensure EQC claimants have every opportunity to have their homes reinstated in accordance with the EQC Act 1993.
Since the EQC reinstatement programme began in Canterbury post 2010, more and more people are becoming disillusioned with their experience with EQC. Many are discovering they have lost, or are losing, equity in their homes; their quality of life has been severely impacted; and they feel hopeless. Overall, many people are finding they are significantly worse off than they were before the earthquakes. Many are discovering they have lost, or are losing, equity in their homes; their quality of life has been severely impacted; and they feel hopeless. Overall, many people are finding they are significantly worse off than they were before the earthquakes.
Clearly, this was not the purpose of the Earthquake Commission Act 1993 (the Act). The Act is there to protect homeowners, and to provide them with security and certainty after natural disasters such as the Canterbury Earthquakes.
A key issue faced by homeowners in the post-disaster insurance environment is access to quality, independent, and affordable information and resources; which have the homeowners' interest as the primary goal.
Many people have volunteered significant amounts of time to help homeowners access some of these resources and information. A number of the volunteers have borne the costs of this work personally. It must be unreservedly acknowledged that their commitment has made a significant difference, and will continue to do so. However, if we are to ensure that all homeowners covered by EQC do not end up worse off than they were before a natural disaster, then we need to think long term and do more.
EQCfix.NZ is an independent public justice project whose overarching goal, in a post disaster environment, is to:
• Ensure that EQC meets its obligations under the Earthquake Commission Act 1993.
The project intends to achieve its goal by working with central and local body representatives such as legal, insurance, land, engineering, surveying, and quantity surveying professionals; as well as building-industry practitioners and tradespeople, all of whom are demonstrably motivated to ensure that the interests of the homeowner are protected. Our aims are:
• to provide information, and if appropriate education programmes, for property owners that better enables them to navigate, understand, and manage the EQC process(es) from claim to reinstatement,
• to co-ordinate and support groups of homeowners to work collectively to address EQC's failures to meet its statutory obligations,
• when a potential EQC performance issue is identified by interested groups / individuals, to investigate and, if possible, to provide homeowners with access to a group solution which is affordable and realistic.
• to advocate for an independent inquiry into EQC's performance, handling and management of Canterbury earthquake claim and reinstatement processes.
• to review and monitor EQC procedures and processes to better ensure that EQC learns from past experience and changes accordingly.
WE NEED YOUR HELP
To maximise the project's success it would benefit from some financial assistance. Your donation will go towards such things as:
• Venue hire for public meetings and events.
• Production of educational support materials such as online video and support guides etc.
• Communication costs relating to notification of such things as events, homeowner related resources, etc.
• Information systems for management of communication and other resources to enable EQCfix.NZ to achieve its goals.
• Research costs so EQCfix.NZ can provide accurate resources and solutions for homeowners.
• General costs for such things as printing and postage for activities such as Official Information Act requests and promotion of events.
Check out EQCfix.NZ and head to the resources section to see just a little of what we have done so far. With your help, we believe we can achieve a lot more.
WE REALLY HOPE YOU CAN SUPPORT US - JUST A LITTLE - BECAUSE WITH JUST A LITTLE OF YOUR HELP WE CAN SUPPORT PEOPLE WHO HAVE BEEN LET DOWN BY THE VERY SYSTEM THAT WAS SUPPOSED TO SUPPORT THEM.
WE WANT EQC TO "WORK RIGHT FIRST TIME" FOR ALL NEW ZEALANDERS.
EQCfix.NZ's involvement (page creator)
EQCfix.NZ are governed by a steering committee. The role of the Steering Committee is to provide governance and structure for EQCfix.NZ. The members are:
Cam Preston - Accountant
Melanie Bourke - Change Management
Peter Woods - Lawyer
Duncan Webb - Lawyer
Jake Preston - ICT Strategist
Warwick Schaffer - Business Owner
Craig Edwards - Commercial Property
Other page links
---
Latest update
Update 7 July 2017
Posted by: EQCfix.NZ
Thank you for the donations so far. We have used very little of the funds, just a few dollars here and there for printing and website costs.
We believe there is a lot more potential of what we could do with an online portal / website to help people progress their claims and hold EQC to the Act.
---
Latest donations
---
Who's involved?


---
Page Moderated
The page has been checked by our team to make sure it complies with our terms and conditions.
---
Got a question for the page owner?
Ask one here
---
Any concerns?
Report this page
---
This page was created on 30 Jun 2016 and closed on 22 Feb 2018.