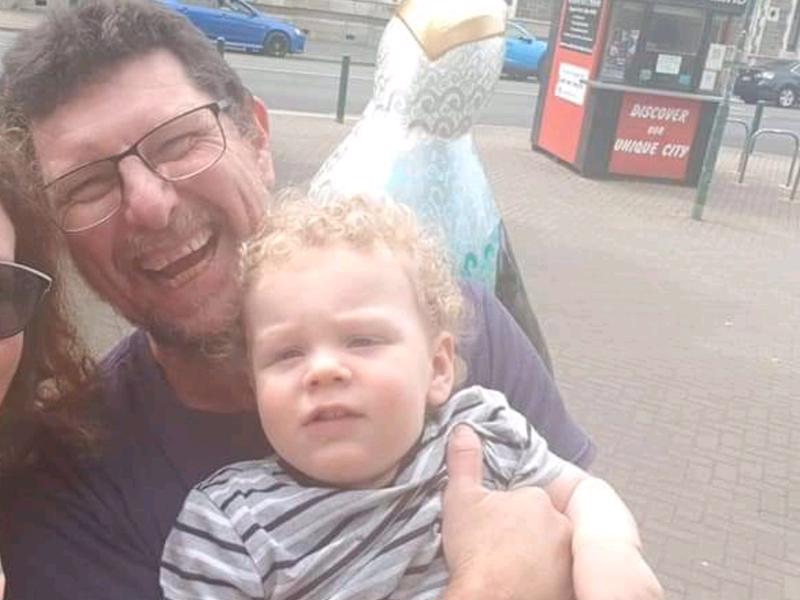 Fighting for fairness from ACC
A fight for fairness & a better ACC for me, and my family.
Nationwide
Nine years ago I was diagnosed with stomach cancer and 100% of my stomach was removed after going through 3 months of cruelling chemotherapy. Medical mesh was installed to stop what was left of my esophagus - now attached to my intestine - herniating into my chest cavity.
Three days after the surgery it was found I had contracted a major infection in hospital and was operated on in the ward so staff could get to the seat of the infection. The wound was left open to heal for months while I spent over 6 weeks attached to a machine to draw out the infection. After another 3 months of chemotherapy I had more medical mesh installed for the incisional hernia.
I suffered four failures of the hernia mesh in three years requiring major surgery. The incisional mesh has also failed and repaired once at the time of the last hernia repair surgery. The hernia mesh has now failed again for a 5th time and CANNOT be repaired. It is a permanent injury. The surgeon tells me the esophagus was likely cut too short at the initial surgery and acts to pull everything back through the mesh. Each time this happens it feels like a heart attack. I've also been advised there is a risk it could push on a vein, artery or an internal organ in the future.
The infection was referred to and accepted by ACC as a 'treatment injury'. However each failure of the hiatus hernia mesh HAS NOT been treated as a 'treatment injury' by ACC. The failure of the incisional hernia mesh HAS NOT been treated as a 'treatment injury' by ACC.
For three months before the ONLY treatment injury considered by ACC, I was undergoing chemotherapy, not employed because of medical advice and had no income assistance. ACC legislation states that if you were not employed 28 days before a treatment injury you are not eligible for loss of income support - how many people know that?
For nine years I have sought legal and advocate assistance and been rebuffed...fobbed off...declined and in some cases totally ignored. Recently I finally received the assistance of an advocate but my case is too complex. After nine years a lawyer agreed to discuss the case with me face to face but he confirmed with me that ACC can hide behind the current legislation. I have asked him if I have any other legal avenues but he agrees it is very complex and very time-consuming and thus also very expensive.
Since coming under ACC, like many others, I have had to fight for any help - like blood from a stone!
Only in one instance has it been approved after 12 months of fighting for something that was approved by a 2nd assessor in probably less than an hours work. The first assessor having ignored any and all relevant information and declined cover. This sort of thing has been 'par for the course' at every application to ACC for help.
Now, after asking for a full review of my physical, mental and emotional wellbeing in October 2020 following the latest herniation and the permanent injury status, ACC had not contacted me on that matter since then. Seeking an update from the permanent injury team I was advised they are 'processing it' but it's no further advanced. 'The issue they are having is trying to find a local assessor that is available. Everyone seems to be exceptionally busy. so this make (sic) take 2-3 months to get in to see someone'.
In Christchurch - New Zealand's 2nd largest city - they cannot find anyone to see me for what will turn out to be around 9 months from the original approach. I find that highly unlikely, and appalling when you consider how many other people these massive delays may be affecting and how desperately many people need help and support.
The immense stress over the last nine years has effected many facets of my life and my health - I have had to give up nearly everything I ever did and enjoyed before this nightmare began. Now, after getting married in 2016, it's been affecting my wife as well. As much as I try to avoid it and as much as she deserves all that is good in her life.
In October 2020 my wife and I were blessed with a beautiful little boy. After being told the chance of a baby, even with IVF (which we could not get), was 3% he was waiting for us to be there for him - and now this fight is not only for fairness from ACC it's for his future as well.
Use of funds
To pay the lawyer for the work done to date. Then to fund more legal action, media exposure & ongoing actions.
---
Latest update
Disappointments to be beaten 20 May 2021
Posted by: Darren Ludlam
In my last update I mentioned there was a local advocate who I had been chasing who indicated all along he might be willing to help.
Today he emails me to say he is 'a bit snowed at the moment' and unable to help...unable (unwilling) to even see me.
That's just an example of what I have faced over the past 9+ years in trying to seek help from people who are better placed to provide it. It's just a small part of the rollercoaster of disappointments I have been through. I know my case history is complex but it seems to even scare people who have experience in these matters.
On the plus side - and I usually find one - I won't be strung along any longer by someone who can't help. Hopefully the 'best of luck' he wished me will help me to find someone better able to help me in this battle for fairness.
Thank you all for the ongoing support. It makes these disappointments easier to face.
Thank you :o)
---
Latest donations

Have you tried mentioning to ACC that you are going to your local MP. They don't like that. Also going to the media. Probably not what you planned, but sometimes that is the only way ACC will listen.
Darren Ludlam
Hi Marg, and thank you. I have been to a few of my local MP's over the last 9 years, on both sides of the house, and got nothing but lip service. ACC Ministers from National and Labour have sent me letters promising 'changes are in the works' but nothing ever happens. I will try again here in Canterbury tho. The same has happened with the news media. I've made approaches but no-one wants to take up the case. I even sent and email to a Stuff reporter a couple of days ago after seeing an article she wrote but so far....nothing. These things are very, very disheartening and soul destroying but that's what ACC wants - to make me give up. I have a phone discussion with a local lawyer booked for tomorrow so I am hopeful something will come from that. I've been holding off on an update until then so I can have something (hopefully) positive to tell people.


Got a bit more to add, will continue do whenever I have some spare Daz. So glad to read that people are finally paying attention, it is not right, but money talks a language of it's own!
Darren Ludlam
Thank you so much again, Pauline. You are so right about money talking. As soon as I mentioned that I had raised funds to help then I get positive responses - funny that ;o)



Wishing you all the best health wise and with the legal side (I hope you have an ACC specialist).

Wishing you only the best!
---
Who's involved?
Created by, and paying to a verified bank account of, Darren Ludlam
---
Page Moderated
The page has been checked by our team to make sure it complies with our terms and conditions.
---
Fundraise
You can
start a fundraiser
to have your own page that raises money directly for the beneficiary.
---
Want to get in touch with Darren Ludlam?
Ask a question here
---
Any concerns?
Report this page
---
This page was created on 24 Apr 2021 and closes on 24 Oct 2021.