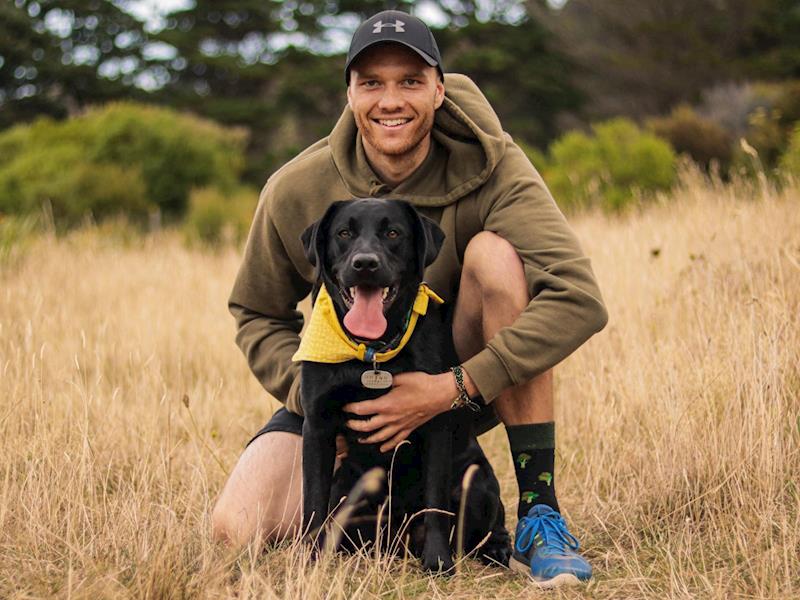 Give a little to James, to help him live a little longer
Help James to live a little longer.
Wellington
It is with great sadness that I am setting up this new page for my brother James Depree.
As some of you are aware over the last 3.5 years, James has been battling Hodgkins Lymphoma with a variety of stem cell transplants and chemotherapy treatments. (If you are unaware of James's journey, you can read more about it here https://givealittle.co.nz/cause/give-a-quid-for-a-squid-james-depree). He has had an absolutely incredible attitude and huge amount of hope this entire time.
Unfortunately, on the 2nd March 2021 we discovered that James' last stem cell transplant from his donor and the Brentuximab chemotherapy he received has not been successful and the cancer has returned, grown and spread across his chest, up to his neck and through his abdomen. This has been devastating news for James as he was feeling like he was improving and all signs were pointing in the right direction.
The next step for James that is recommended by his haematologist at Wellington Hospital is a chemotherapy drug called Keytruda/Pembrolizumab. The most important thing you all need to know is that this drug is unlikely to cure his cancer. it will hopefully lengthen his life expectancy and give him an opportunity to spend more time with his loved ones to make amazing memories we can all cherish forever.
The second piece of disappointing news from his haematologist is that the drug "Keytruda" cannot be funded for James. In order to give him more time we need to raise $100,000 to pay for him to receive this privately. This $100,000 pays for a 30 week programme of the chemotherapy and will cover his first 10 doses and administration fees. After the initial 30 weeks, he will need to pay $2,200 every three weeks in order to get the drug administered privately - Hence the large cost!
As you can all imagine, this is not the outcome James or anyone had hoped for. given how young, fit and positive he has been at every turn. Our goal post has now shifted from saving his life to pushing for as much time as we can possibly get with him, to make it the best, most enjoyable time possible.
James has so many things he still cannot wait to achieve and along with the price of his chemotherapy we want to help him reach these lifetime goals. His biggest wish is to marry his beautiful fiancé Tasmin. They would love to have an engagement party where they can have all of their loved ones attend under one roof with them to celebrate. If anyone in the world deserves this - It is James and Tasmin. They have endured such hard and sad times together and yet all they do is make each other smile and laugh.
James and our entire family are so thankful to everyone that has contributed towards James' cancer battle and for the ongoing support and kind words. You are all amazing, amazing human beings.
Love to you all,
Lucinda Depree - James' Sister
Lucinda Depree's involvement (page creator)
Use of funds
To contribute towards funding James's Keytruda chemotherapy and give him an amazing wedding day and awesome experiences.
---
Latest update
Beautifully written piece by Cameron Battley - one of James's friends ❤️ 8 April 2021
Posted by: Lucinda Depree
My mate had some shit news recently.
Billie and I met James and his fiancée Tasmin through our dogs on Lyall bay. They quickly became good friends of ours, and probably the first friends we made in Wellington that didn't have a connection to work.
Took a couple of months before they told us he had cancer, and that was only because they let slip some good news on the treatment he had been going through at the time. I mean he's that kind of guy, one of those fellas that laughs and jokes and has good chat, and the whole time never saying a damn thing about going bare knuckle with the reaper every day. That when we'd met him he wasn't expecting to live out the year. None of that, just the giddy happiness that he wanted to share that things had taken a turn for the better.
Then... he actually John Wick'd the reaper! He beat it! Stage 4 lymphatic!
I mean he was in the clear!
It was gone!
He looked the reaper in the eye and smiled! While gently cranking up his middle finger! Over the next couple of months he got colour in his face, started getting out and about more, went on holiday with Tas and their dog Quinn. He even helped tile the shower we were putting in. Yup he really is "that" kind of a legend.
But just like every movie villain, when you think it's over, the last lines been said, the glasses have been clinked, and the protagonist tired and bruised but definitely not beaten, finally sits down to rest... then... after the celebrating... f***ing THEN... out of the shadows on an X-ray... the f-er came back.
The real nasty twist tho? James and Tasmin had made plans to get married, they started to make plans for the future, something they had never allowed themselves to do... they had stood by each other and fought the demon and won... If you have a soul you gotta feel it wrench like a cold fist in your gut at that.
As an even bigger kick in the unmentionables, PHARMAC, the company that controls the therapy James needs to fight the reaper again, won't fund him for the trial. Apparently his case isn't "special enough" for trials. So this young couple, who have spent years fighting for the slimmest of hopes with very little income or support, who thought it was over. Finds out it's not, and the company with the medication won't subsidise this awesome dude, for a chance to spend the rest of his life with his soon to be wife. I mean, who's got a spare 100k just kicking around after years of cancer treatments? Am I right?
I'm pissed off. I'm enraged. But this guy just shrugs his shoulders, laughs, and tries to figure out how he can spend as much time as he can with family and friends, between treatments and recovery from treatments, maybe do some things NOW because there's a definite limit on how much "later" he has.
So I'm asking you my friends, to throw the price of a single small luxury in the direction of this "give a little", for the life of my mate James, who although you haven't met, is not a stranger.
Even if you don't know James, what's the price of a life? Would you throw down the cost of a pack of smokes? The price of a beer? A bottle of wine?
I'm sharing this because he's my mate, because I'd write this for you if I needed to, because there's no amount too small to give for the life of another human being, if enough people give.
Each and every one of you that I know are the type of person to pause and help someone up thats down.
I'm asking you to pause today.
---
Latest donations


Love you bro your such a inspiration you got this! ❤🥰

Sophie and Shaun
4 hours ago
Always thinking of you cuz!


Keep fighting man! You got this.
---
Who's involved?

Created by Lucinda Depree

Paying to a verified bank account of
James Depree
on behalf of James Depree
---
Page Moderated
The page has been checked by our team to make sure it complies with our terms and conditions.
---
Fundraise
You can
start a fundraiser
to have your own page that raises money directly for the beneficiary.
---
Want to get in touch with Lucinda Depree?
Ask a question here
---
Any concerns?
Report this page
---
This page was created on 6 Apr 2021 and closes on 5 Apr 2022.