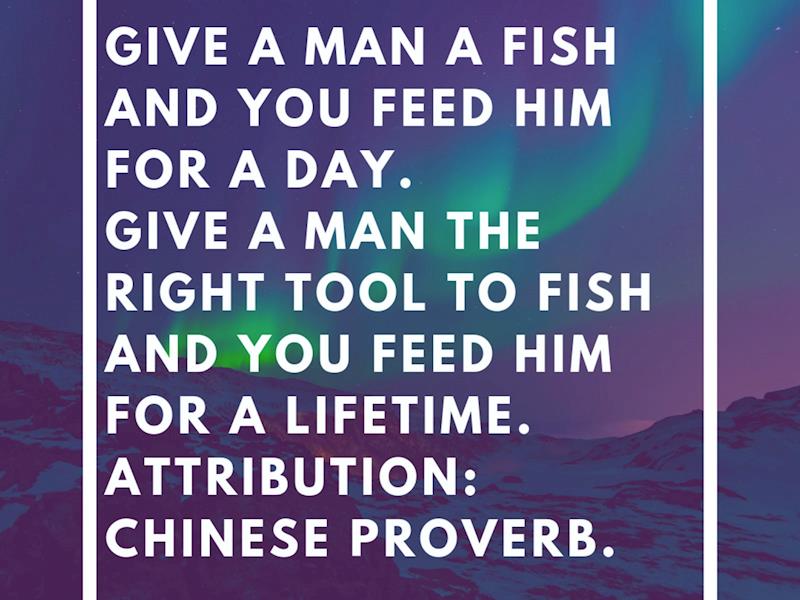 Search Tools for Success- Start a Business Via Amazon
Help Sylvie soar on eagle wings to her financial freedom, taking her out of the wealthfare! Do a Good Action Today!
Wellington
A chinese proverb said: "GIVE A MAN A FISH AND YOU FEED HIM FOR A DAY.
GIVE A MAN THE RIGHT TOOL TO FISH AND YOU FEED HIM FOR A LIFETIME".
This is exactly what need Sylvie today, a chance to prouve herself and earn a decent living, having a steady cash flow... Sylvie learn that in certains countries it is better to have more then "one basket, where to put your eggs"...
Sylvie is actually struggeling ,geting a long term job, and she is not the youngest; she has up and down with her health and know that it can be easier building a steady cash flow from home with amazon, having the right mentor on her side; so that if one of these bad days are coming, there is still a way to do something..
People are earning around the World a decent living with these type of business , easily making big income to change they lives, and Sylvie does not want to miss the train and is ready to take on hard work with the right mentor .
Do a Good Action Today and help a person that is willing to work!
Sylvie is looking to have someone mentoring her into the Amazon Business, Selling items with her own Business Brand and while Sylvie is living in New Zealand Sylvie decided to have someone that live as well in New Zealand as a Mentor and this mentor seems to be good in what she does as well.
Her name is Sophie Howard from Freedom360. As you can see on her youtube channel she is living in Wanaka and is an english lady.
And as she said on her website: "Amazon has always been a great place to launch and scale product businesses and it still is a great place for you to start your online business."
About Sylvie: Her life change quite a bit and She like to work from home and her mission is simple, She need today to raise enough money to open and finance a new venture on Amazon with the help of a New Zealander Mentor.
Sylvie would like to start an Amazon Business in the wide branch of Pet Supplies and move on over branches.
Get in on a $59 Billion Industry in the USA alone!
According to the American Pet Products Association (APPA), Total U.S. Pet Industry Expenditures are estimated to be $59 Billion this year. Also according to the APPA, 62% of U.S. households own a pet, which equates to 72.9 millions homes. And on Amazon Sylvie want to sell in France, Australia, New Zealand, Canada, UK, Germany while she speak the different languages of these countries...
Sylvie is actually depending on wealthfare help but she is willing to put hard work into it to earn a decent living. And while Amazon Australia already started Sylvie think that it is the right time to start that business.
This is where the Chinese Proverb take place "GIVE A MAN A FISH AND YOU FEED HIM FOR A DAY.
GIVE A MAN THE RIGHT TOOL TO FISH AND YOU FEED HIM FOR A LIFETIME".
Sylvie explain: being limited financially, she just has enough to pay her living and food not much more she live on a very limited way, and when everything is paid nothing else remain (give a man a fish and you feed him for one day), to get some funding (that no Bank will approve while Syvie is on Benefit) to start a profitable business on Amazon with a good Mentor will fullfill the second part of this proverb (Give a man the right tool to fish and you feed him for a lifetime"
I will need the full training provided on how to build an Amazon Business which will cost:
$1000 x 6 = $6000,
$4000 for logo design, product design, advertising, Amazon Subscription and other extra costs
This is for the full training program and live event that teaches the mentor on how to build real, fast-growth businesses selling physical products by leveraging the power of Amazon.
How you can see Sylvie is quite limited financially and some funding will be ideal to help start that business.
Sylvie will send information to the funders if they wish it on how the business is growing along the way as Thank you and will accredit every funders on her website.
Use of funds
Funds raised will go towards:
$6000 Amazon Project
$1000 + Advertising for Shopify Shop
Other page links
---
Latest update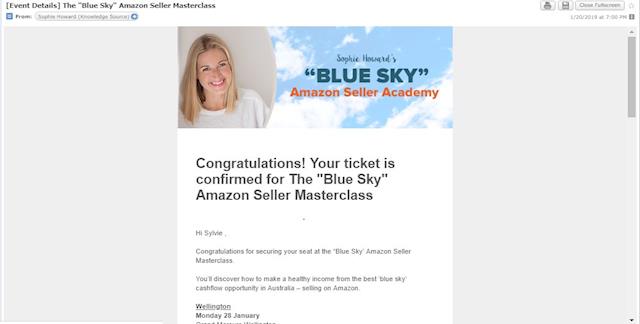 Sophie is not a Fake or Scam 3 March 2019
Posted by: Paws Family Ltd - Sylvie Eymin
---
Latest donations
No donations have been made. Be the first!
---
Who's involved?
---
Page Moderated
The page has been checked by our team to make sure it complies with our terms and conditions.
---
Gallery
View full gallery
---
Want to get in touch with Paws Family Ltd - Sylvie Eymin?
Ask a question here
---
Any concerns?
Report this page
---
This page was created on 26 Oct 2018 and closed on 26 Oct 2019.