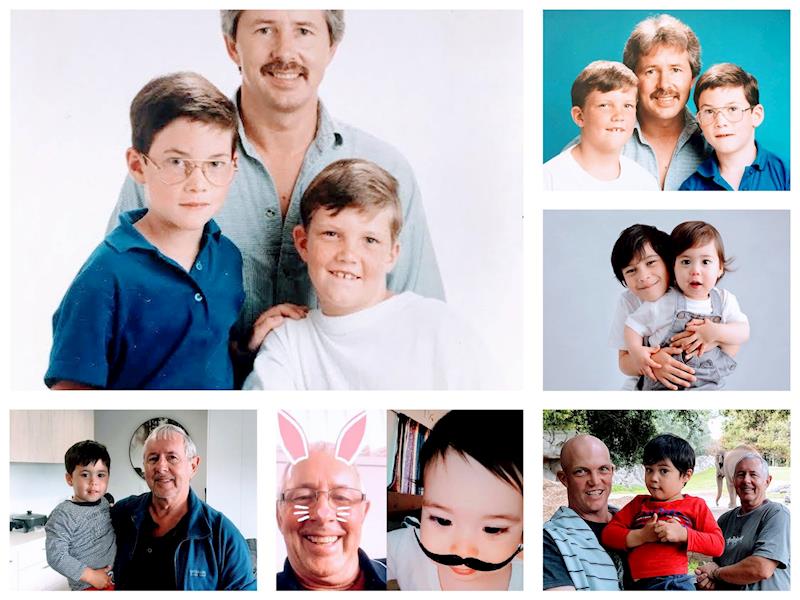 Help our dad be there for his grandkids
The life prolonging treatment for dad is unattainably expensive and dad wants to stick around to be a good grandad
Auckland
In 2018 dad had a bit of a scare, ended up having to get a kidney out (it is called a nephrectomy)
Everything was going well. The cancer was removed and the only thing remaining was a gnarly scar and a healthier lifestyle.
Fast forward to August 2020; dad had an annual scan; They detected that the cancer had 'metastasized' and is now growing in 5 lymph nodes in his chest.
In New Zealand, the first line of treatment available with public funding is called Sunitinib
It has got some nasty side effects. And may not even be effective.
For effective treatment of advanced kidney cancer dad needs something called:
Pembrolizumab (Keytruda), which is even more effective when used in combination with Axitinib tablets.
Unfortunately, both Keytruda and Axitinib are not funded in New Zealand. The cost of this treatment is approximately $19,000 per month and is potentially ongoing as a life prolonging treatment rather than a cure.
Recent advances in radiology have also been shown to be effective in certain cases, which would be an additional cost. A 15-day course of radiation will cost $30,000, should it be added to the treatment plan.
Scans, consultations, and travel all have their costs as well.
If anyone deserves a bit of help it is my dad, he's worked so hard his whole life (and is still working even during treatment) to support his family. One thing that amazes me about dad is his ability to stay cheerful and have a laugh even though he's faced with such a horrible situation.
Please donate whatever you can afford and leave dad a message of support. Help Dad stick around so he can keep playing golf with his friends, and send hilarious (and sometimes inappropriate jokes on facebook)
Help dad stick around so he can spoil my kids with way to much sugar and lollies but bring joy to their faces everytime they see him.
To give you all some background about me:
In 1989 my wife and I became divorced, and I ended up becoming a solo dad of my 2 boys "Jeff and Mat ". At that time, they were aged 3 and 5.
The 3 of us moved up to Auckland from Taupo and so it all began.
Put my eldest into Primary school and the youngest into the local kindy in New Lynn.
I also started a job with Telecom at the same time.
And so, the mundane of it all began, but I would not have it any other way.
My days consisted of getting up early and making breakfast for the boys, while they scoffed that down I made their lunches for the day.
From there I would drop Mat off to Kindy, Jeff off to school and I then zoomed off to Work.
Come 3pm each day I would meet Jeff from School, pick up Mat and take them home.
WHEW !!! Then it was washing clothes, making tea for all including ironing of some clothes. I only had 3 shirts for 5 days of work, so I had to do washing
each night.
And then there were sports for the boys etc etc. So, as you can imagine I had no time to think about anything. Just Action!!!!!!!
Luckily, I had plenty of energy and lots of focus to keep me going, although money was tight.
A few Years later I applied to see if my boys would be accepted into Dilworth School.
We were all interviewed and both boys became Dilworth boys at different years.
Both boys are now adults and my youngest; Mat; has 2 boys as well, so I have 2 Grandchildren " Sebastian and Lucas who are now 8 and 3.
Unfortunately, they are in Palmerston North so I do not get to see them as much as I would like. Mind you, in saying that technology is great and we video call lots. Gosh they grow so fast. !!!!!
I have a 2-bedroom unit in Millwater which is nice and peaceful.
Even though I get really tired on these Cancer drugs I still work 4 days a week. I think I need to keep my mind busy at the moment. !!!!
I am getting a few different side effects but am managing them reasonably well. But I try not to complain.
The cancer journey is tough, frightening, and expensive, but every time I look at my boys or my grandchildren, it helps me stay focused.
Mathew Pendleton's involvement (page creator)
Im doing what I can to help out my dad
Use of funds
The funds will go towards the cost of treatment
---
Latest update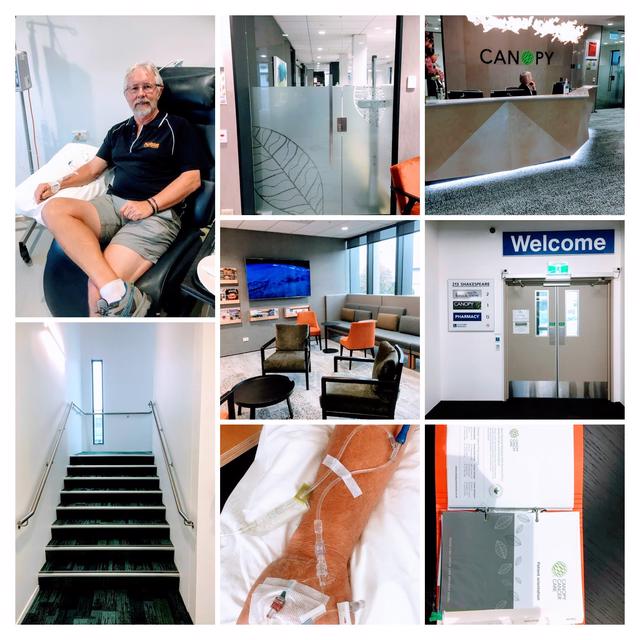 A small speedbump in the road 23 April 2021
Posted by: Mathew Pendleton
I am really amazed about how generous people have been with helping dad out. The kindness of complete strangers to dad and the generosity of those that know him have been hugely uplifting for him.
Over the last few days I think dads spirits have been lifted as he seems more himself. Dads always been a cheerful and happy person, so I want to thank everyone that has donated and helped put a smile back on his face. Dad's been messaging me after each donation desperate to say thanks to every single person that donates, and he wants to know that what he is saying is the right thing. I have told him not to worry about it too much as I know all of you that have donated probably do it without expectation. But he really wants all of you to know how grateful he really is. A few times dad was nearly in tears and I can tell he cannot find the words to express his gratitude. I think aside from the financial support for his treatment, the kind words have helped him too.
To say the last few weeks have been overwhelming would be an understatement. We have been absolutely blown away by the support, donations, messages, from friends, family and kind strangers. This page has left us speechless and serves as a reminder of how much Dad is thought of. The Pendleton Family wish they could give every single person a huge hug and thank them personally for their support - please know that every message has been read and felt.
Now to the important part - an update about Dad.
Two weeks ago, he had just finished another infusion of Keytruda during unfunded treatment Pembrolizumab, also known as Keytruda - This drug will look to target and shrink his affected lymph nodes. With a plan to have this treatment every 6 weeks, with the possibility of Radiation soon to target the Active lymph nodes with Renal Cell Carcinoma. Along with this Keytruda he was also taking 2 Axitinib tablets per day which is also not funded. It's a lot for him to handle but he is strong, positive and continues to try and smile… most of the time.
Dad has appeared to have hit a bit of a "speedbump" in the road:
Let dad try to explain:
During my 3 weekly blood tests, they noticed that my ALT level has started increasing and after this last tri-weekly full blood test, the level is now 195 which is way too high. It has been suggested that this is probably caused by the Axitinib tablets of which I take 2 x 5mg tablets per day. So, I have temporarily stopped the tablets until we sort this stuff out. "Trying to identify if it's the Pembrolizumab (Keytruda) or Axitinib Tablets causing this.
Anyway, Its Friday and I have just had another full blood test, ALT result is still the same 194 So my Oncologist has immediately put me on a 4-day course of Prednisone to try and bring my ALT level down.... Another Blood test next Tuesday and then see what the next step is. I guess this road is going to have some nasty corners to get around. "Better put my seatbelt on"
The fun stuff:
I am still managing to get in 18 holes of golf most Saturdays. I have however resorted to using a cart!
I know, you're probably thinking why a cart and not walk it..LOL Have you played Wainui ??? It is a challenging course :)
The only way to get better at golf is to play more often. Must work on that.
Weather permitting, I am often lucky enough to get out fishing on the Waitemata. (Lots of snapper in the freezer)
We will keep you posted in a few weeks' time on how everything is going but for now, from the bottom of our hearts - thank you. This page has given us all a boost and provided a little relief in a very difficult time. There are some amazing humans out there!
---
Latest donations

Mathew Pendleton
From Dad: thank you so much Renee for your most generous donation and thoughtful encouragement. It all means so much to me x


Keep strong with the love and support of your family
Mathew Pendleton
From dad: thank you so much Louise for your support and most kind words x


Mathew Pendleton
From dad: thanks 🙏 so very much Jeff . I am extremely humbled by your thoughts. It all means the world to me .


Stay strong Rob, You are doing great! :)
Mathew Pendleton
From dad: Thanks so much Katy for your kind words and donation.. it all helps so much x


Mathew Pendleton
From dad: thanks so much for your kind donation

---
Who's involved?

Created by Mathew Pendleton

Paying to a verified bank account of Robert Pendleton
---
Page Moderated
The page has been checked by our team to make sure it complies with our terms and conditions.
---
Fundraise
You can
start a fundraiser
to have your own page that raises money directly for the beneficiary.
---
Want to get in touch with Mathew Pendleton?
Ask a question here
---
Any concerns?
Report this page
---
This page was created on 1 Apr 2021 and closes on 30 Mar 2022.