Mum's journey 17 June 2020
Posted by: Niaombh Slattery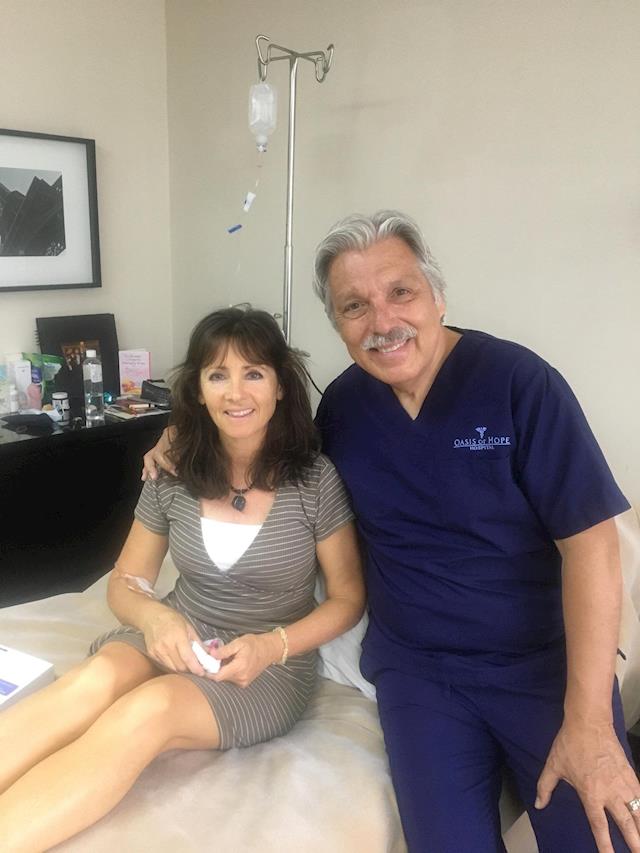 Hi everyone we wanted to say a massive thank you for everyone who is donating and sharing mums page. I wanted to give those of you that are not following the Facebook group iv made an update. Mum has been at the hospital 5 days now and is doing really well. Everyone at the hospital are so nice and taking good care of our mum.
Even though she is at the hospital, mum still has a long way to go to raise the funds to cover her treatment. If you could please keep sharing the page when you can, we would appreciate that so much. If any of you would like to follow mums journey like I said before, I have created a Facebook group which ill add a link to (its also on the give a little page). Once again thank you to all of you that have donated, we could not do this without you.
The picture is mum with Dr Contreras who is the medical directer. He has taken over the Oasis of Hope Hospital from his father which has been running for over 50 years!
0 comments | Login to leave a comment | Share this update