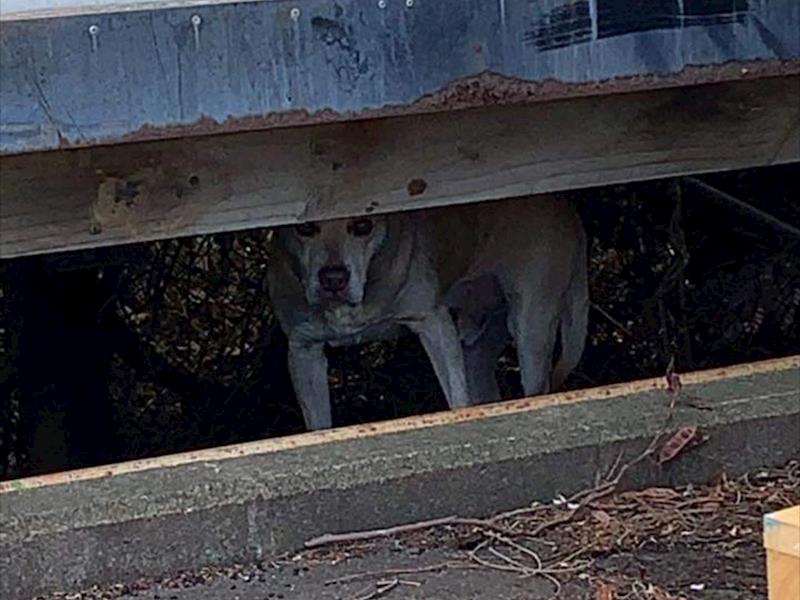 Help us save more abandoned Dogs.
My current car has carried 5 dogs at most, including the passenger seat, used. With a Ute, I could save another 4 or 5 more, in one day.
Auckland
Everyday, I am out and about helping Dogs off the street, burning heavy mileage feeding strays in some of the most dangerous, abandoned locations & disowned properties whilst gaining their trust in the process.
I also try my best to save dogs from the pound who are booked to be PTS due to limited spacing, breed and/or through no fault of their own. So the money that was saved as a targeted goal on a larger Vehicle had gone on to Council & Shelter 'Uplift' fees to stop the euthanization happening on these poor innocent dogs.
We carry heavy hearts when we're onsite, prior to witnessing the worse ever cases on file, trying to get these Families to relinquish their Life Chained Dogs over to us, so they can get a Second Chance at Life, prior to the allocation of a Loving Family.
We cry like every other Rescuer behind the heaviest curtain, unraised. We are always looking & asking for help - to help them.
Dog Poverty & Abuse is real and unless we can take a 'STAND' and make a 'STATEMENT' to become their Voices and take action of how we speak on them, this would gradually eliminate at least 30-40% of neglected animals here in NZ alone and will make my daily work, abit lighter.
We are desperate for a larger vehicle, preferably a UTE to help secure the many dogs out there without a home. A few times, I've had to pull a heart aching decision on leaving a dog behind as the space in the back of my vehicle reached it's capacity, which required over 100kms in driving back to grab that 1 dog, I hid and tied behind a tree, for his safety. Please help us where you can. A larger vehicle would make my work - inevitable by keeping as many dogs safe, warm and well fed before rehoming them off to AMAZING LOVING FAMILIES.
"I'd give away everything I own, if it meant I could save another dog".
Use of funds
Please help by donating from your heart for the vehicle we are so desperately needing to carry & collect our abandoned, dumped and mistreated dogs. I cannot stress the help required we need, to help them.
Other page links
---
Latest update
Close of Page 12 May 2021
Posted by: Anne Marie Sila
Thankyou a Van has been donated to us by a generous Man overseas.
Thankyou everyone for donating. We cannot stress how much we appreciate the time and finance you all took to help us, help them.
We will be closing our Give A Little page and have requested this to the organization.
We like to be as transparent as we possibly can. So all funds donated by each and everyone of you, will go towards our Rescue Account which will help with every Dog we save. This will cover food, vets, bedding, medical, surgical also shelters for those Families that are not willing to relinquish their dogs over to us.
Thankyou! Thankyou! Thankyou!
Blessings.
---
Latest donations

Your work and dedication really inspires me...
Anne Marie Sila
Mark. Thankyou so much!! No words will ever justify the thanks we hold for the good humans that love and respect our animals. Thankyou again. If you have dogs? We're sending "massive blessings across to them"


Anne Marie Sila
Thankyou Kim. You are very kind. Thankyou so much for your support and the beautiful donation.


Samson and Rocket Williams
6 days ago
Blessings fams, Love from Samson and Rocket
Anne Marie Sila
Thankyou Lavina & Moses! Rocket, we hope your proud of how far your sons, Whiskey & Caesar have come. Its genetic aye Samson xo


Anne Marie Sila
Ruth. Thankyou so much for your kind donation, support and gesture! We absolutely appreciate it.


Thank you so much for helping out the dogs in need🥺
Anne Marie Sila
Wow. Thanks so much for your kind donation. We appreciate those with a giving heart and those that send through prayers for our Animal outreach. Thanks again.

---
Who's involved?
---
Page Moderated
The page has been checked by our team to make sure it complies with our terms and conditions.
---
Want to get in touch with Anne Marie Sila?
Ask a question here
---
Any concerns?
Report this page
---
This page was created on 13 Apr 2021 and closed on 12 May 2021.