MY MATE RICK - HELP BRAWL GET JUSTICE
Help get me over to Australia so I can go get Rick and help him get that B.S Sentence thrown out and a New Sentence Given to James Edwards
Nationwide
Help send Me from New Zealand over the Ditch to go get Rick and then go put my size 15 boot up the Crowns backside and to Help Rick go to the Attorney General and have him overturn the Sentence handing down by Judge Paul Smith of the Southport district Court and have a new Sentence handed to JAMES BLAKE EDWARDS.
And if you Donate, YOU ARE COMING WITH US !!! (Read On). GET THE 'I DONATED STICKER'!!!
Now here is the Problem....
WE HAVE LESS THAN 10 DAYS TO DO THIS. So Time is running out fast!!!
We can get Justice for Rick by having that Appeal to the Attorney General win and it will win because real Justice is meant to be blind and everyone should be equal under the Law, Everyone.
and that includes Rick and JUDGE PAUL SMITH just has it soooo Wrong, instead of sentencing with the Mindset that "it's just a Bouncer",
PAUL SMITH should have had the mindset that 'This guy's a Member of his Community that gives up his weekends to put himself in 'danger' to protect his community'.!!
We can get the original Sentence and have it dropped and a New Sentence imposed, one that would be Fair to what the attack and the Life Long Injuries have now and will have upon Rick Wood for the rest of his natural born life.
And To Also Send a Very Clear Message to People out there in our Communities Both here in New Zealand and in Australia that if you choose to be Violent, We as the people that make up our Communities will not tolerate it any more.
So, we are asking the Gold Coast Community, The Hospitality Community, Queensland as a Community and the Rest Of Australia, I'm also asking my Country New Zealand to help out and for every other Community Around the World that wants to stick up for Rick, That wants to Stick up for all the Bouncers out there that do put themselves in danger for their communities.
Now, the money that we raise is for getting myself over to Australia so we need funds for airfares for 'one' than some accomodation and whatever else to be able to get that appeal to the attorney general done. I am hoping for some legal help from Ozzie and Kiwi Lawyers to assist us in the mission, which may cost us a few quid as well, but the REST of the Money that we raise goes all to RICK WOOD.
YOU CAN COME WITH US !!!!
How??
Because when you donate to My Mate Rick you will get a sticker that you can put on your Facebook wall and that means
ONLY THOSE PEOPLE
that have that DONATION STICKER will be allowed into the FACEBOOK Closed Group called MY MATES A BOUNCER'.
Where you get to meet up with ME and RICK and some other crazy Bouncers in 'Real Time' and have a drink and a Laugh when we go out for a beer, you also get to come with us when we go to see the Crown and be with us all the way to we get that Appeal done by the Attorney General to over turn that Bullshit Sentence, YOU get to be there through a FACEBOOK LIVE FEED Only accessible from inside a FACEBOOK Closed group 'MY MATES A BOUNCER.'
If you have the Sticker on your Facebook Page, then we the Bouncers of the B.R.A.W.L will let you in and you'l get front row seats to this mission of Justice.
So, come on, donate and come meet me and Rick and lets kick some Butt, Come with us, Stand with us the B.R.A.W.L SOCIETY, and see how the Global Society handles the Jandle and lets go fight for Ricks.
Let's go do whats Right.
Use of funds
Plane Tickets to and from New Zealand and Australia, hotel, food and beers for me and Rick, Maybe a couple of Strippers thrown in Taxis, buses, video games, New Phone for Rick to broadcast. Every Cent above that cost go ALL TO RICK to make his life better.
Other page links
---
Latest update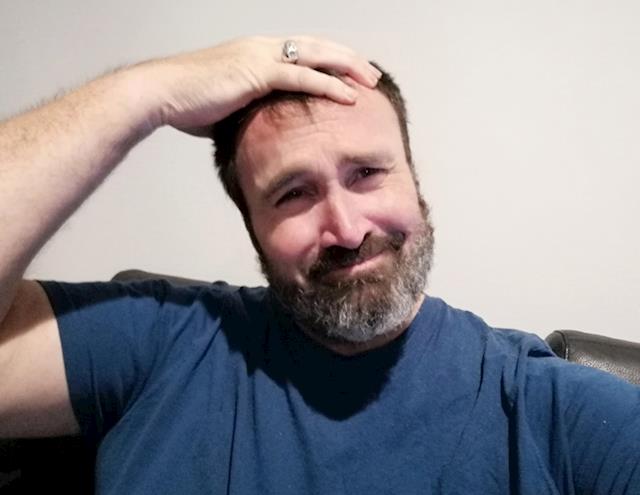 Finally the last update until im home in NZ from OZ 7 November 2019
Posted by: Jonathan Dixon
Hello to everyone again, for the last update on here for now.
I just wanted to make sure that I covered all bases with this last update as I really need the Give a Little admin people that hold the funds to really help me out and send me through some coin immediately.
Just to go over it really briefly once again.
I had to travel to GC within a very small time frame and couldnt wait for Give a little to fund as they usually do.
I borrowed from family and friends and what savings I had for myself to get over and set up and get to work with Ricks pleas to the AG and legal stuff.
I was meant to be there for a week to 8 days tops then home then back to Oz to Melbourne, but I had to stay up at GC due to the amount of work that still needed to be done.
I chewed through everything that I could borrow, and some of this was due to the fact that I got sick and had to see doctors on the GC and that was expensive, but allowed me to stay and keep working, Finally I am now stuck, all the money that i could lend, borrow and steal for the RIcks Fight for Justice has gone and left me in shit now that Im stuck and I need to be able to get Give a Little to help out with freeing up funds early to get home ASAP as im still not that good and I do not want to see another Doctor here, I just want to pay my bills for the trip and get a flight home and rest up and then get back into this fight.
Rick knows that i need the assistance, as he knew that I was running into trouble when i was in the GC and this was becoming evident fast as Abbie who leant me the money up front for the ticket needs to be paid and the rest of it, Rick has to know so Admin at Give a little dont think im spending money at the casinos.
I will get them to contact Ricks and then get the Money freed up and then I can let you all know when or if they do.
Sorry for having to write all of this but they insist due to people saying that they are doing good when they dont actually do anything and whatever.
I hope that this is enough to convince the Admin at Give a little to help me out, PLEASE !!! I really need to get home and get better.
Once I am back home and rested Its round 3 with the Fight for Justice.
---
Latest donations
---
Who's involved?
---
Page Moderated
The page has been checked by our team to make sure it complies with our terms and conditions.
---
Got a question for the page owner?
Ask one here
---
Any concerns?
Report this page
---
This page was created on 3 Oct 2019 and closed on 3 Nov 2019.