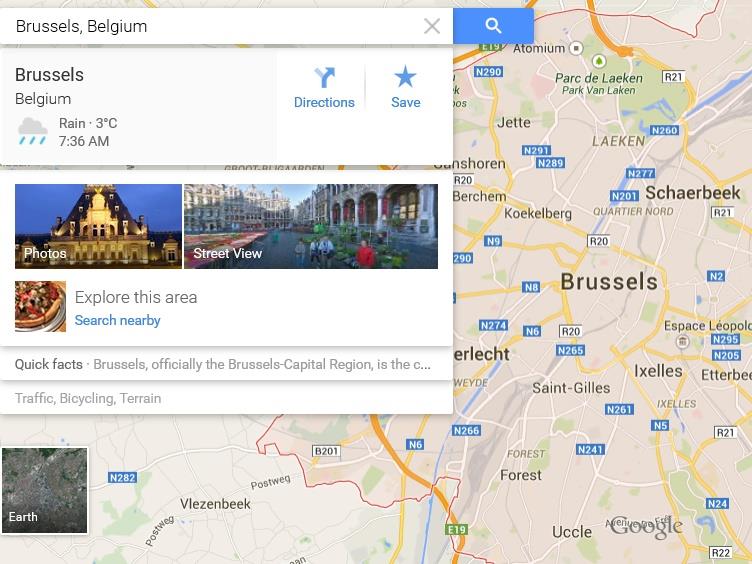 Live Well with Pain
People living with chronic pain can have wonderful lives and I want to tell their stories.
I completed my PhD recently and want to share the findings from my research at an international conference in Brussels. I developed an understanding of how people learn to live well with their pain, and I want to share this with other researchers.
I need $4000 to pay for travel and accommodation to and from Brussels to do this. I've been working part-time for the last couple of years, and there is very little funding available to go to conferences to present this kind of research.
I want to spark some amazing research into how health professionals can support people to move from "making sense" to "flexibly persisting".
It's time for people with chronic pain to be given the resources they so sorely need.
I've had my abstract accepted for the Pain Science in Motion conference in Brussels, Belgium. This is an incredible meeting of new researchers who will mix and mingle with very experienced researchers from around the world. It's a rare chance to learn from people who have inspired me to keep working to help people living with chronic pain.
Bronnie Lennox Thompson's involvement (page creator)
I'm interested in chronic pain for many reasons. First of all, it's the area I've worked in for most of my clinical career. One in six New Zealanders have chronic pain - it might be from osteoarthritis, inflammatory arthritis, low back pain, whiplash, diabetes, or many other causes but it's there, doesn't go away and there's not a lot of really effective treatment for it.
I have fibromyalgia, a form of chronic pain. It's a widespread pain that comes and goes, and it's often associated with fatigue, and sensitivity to hot, cold and noise.
I'm also involved because I think it's time to look beyond "take your pain away" research. Time to look beyond drugs. Time to know about the successful ways of living used by the up to one third of people with chronic pain who don't keep looking for treatments and just get on with life. I want to share their inspiring stories, their ways of getting through, the things they've learned the hard way. Maybe by learning from what they've shared with me, more people might be able to live fantastic lives even though they have to live with chronic pain.
Other page links
---
Latest update
TWO days to go! 25 February 2015
Posted by: Bronnie Lennox Thompson
I'm over halfway there - so I'm definitely going to get to Brussels to talk about people living well, and the research I completed for my PhD. I'm so excited!
There's a piece of the research to clinical practice puzzle that I think hasn't been given enough attention: how to translate what happens in the four walls of a clinic into daily life.
It's the primary domain of occupational therapists who help to bridge that gap by analysing and regulating the demands within real world contexts so that people CAN bring what they've learned in clinic to their own lives.
Occupational therapy is a complex practice. The daily lives of people are difficult to study. But this is where the rubber meets the road, so to speak. This is what we (health professionals) are really working towards - helping people live the lives they want.
I've been so lucky to have had the privilege of listening to those who have learned to adjust to having chronic pain. They're heroes in the most positive sense of the word. They're raw, real and honest. What they do is LIVE rather than thinking of themselves as "pain patients". That's what I want to help people achieve when I work with them - because in the end, they will walk away from having seen me and go on living.
I want to bring the person to the centre of pain management, so that all our clinical efforts are focused on what the person in front of us can choose to do when they leave our care. That means taking some time to learn from them without preconceived ideas of what we'll find. I think that's why I enjoyed using Classical Grounded Theory as my research methodology - you need to have an open mind, able to hear the underlying messages between the words a person speaks. It's a great approach to complement the "hard data" research that so many researchers are working on.
I'm going to have such a busy mind once I get back from this conference, and best of all, I'll get to share it with people who read my blog and know that research, like people, is best when it gets translated into the real world.
Thanks so much everyone for your support, I am really encouraged and thankful for friends and family who have been so generous. As the Maori proverb says "He aha te mea nui o te ao?
He tangata! He tangata! He tangata!"
"What is the most important thing in the world? It is people! It is people! It is people!"
---
Latest donations

Guest Donor
on 27 Feb 2015
Good luck, Bronnie. I have often been helped and encouraged by your blogs.
Bronnie Lennox Thompson
Thank you so much for your help. It's been wonderful to see how many people read my blog and find it useful - and to think I only did it to recover from my postconcussion syndrome! It's turned into a monster, but a good monster. Thank you once again.


Good luck m'dear! And come to the UK some time :)
Bronnie Lennox Thompson
I'll come as soon as I can G! SO looking forward to travelling. Thank you for your kindness.


Mum and Dad
on 25 Feb 2015
Bronnie Lennox Thompson
Thank you so much for helping! I really do appreciate it. Hoping I'll do you proud while I'm there.


Bronnie Lennox Thompson
Thanks so much, I really appreciate your kindness :)


Bronnie Lennox Thompson
I'm looking forward to it! Thanks for your help with this fundraising thing!

---
Who's involved?
---
Page Moderated
The page has been checked by our team to make sure it complies with our terms and conditions.
---
Got a question for the page owner?
Ask one here
---
Any concerns?
Report this page
---
This page was created on 29 Jan 2015 and closed on 27 Feb 2015.