Mama the film
Mama is a documentary film that explores the psychological challenges that mothers encounter while raising their children.
The funds I'm asking for will be used to pay the crew members and filming material needed to produce stage 1 of the documentary. The idea for this film comes from an urgent need to explore what is happening to mothers in our Western society. High is the number of children annually taken into public care in the Western world and many are the accounts of parental cruelty, neglect or desertion. Filicide is increasingly common. According to the NSPCC (National Society for the Prevention of Cruelty to Children) every ten days in England and Wales one child is killed at the hands of their parent. In half (52%) of all cases of children killed at the hands of another person, the parent is the principal suspect. New Zealand has the fifth worst child abuse record out of 31 OECD countries and on average a child is killed here every five weeks.
What happens to a woman when she becomes a mother?
Being a mother often means to subordinate your needs to those of your children. It can be a hard job, unlike the idyll that some women expect. Many women experience mixed feelings about motherhood but few express them. According to the Royal College of Midwives 20% of women suffer from Post Natal Depression and 44% of them will pretend with their health visitors that everything is fine.
Maternal love is often regarded as an instinct, a spontaneous and simple consequence of having a child, as opposed to maternal neglect and cruelty usually judged as rare aberrations. In reality there is nothing simple or straightforward about motherhood.
The role of women in society has changed a lot since feminism, yet the social construct of motherhood is still quite rigid and polarised. Motherhood is either denigrated or idealised. We ignore most mothers' emotional reality.
A lot of pressure is put on mothers to live up to a certain maternal ideal. Mothers consequently learn to repudiate their negative feelings towards their children and imprison them in depression. An understanding of maternal ambivalence is difficult in our culture because the general perception is that negative feelings towards our children are unacceptable and potentially dangerous. The result is that these feelings are internalised and become persecutory guilt, depression and in worse cases abuse and filicide.
The world of mothers is a very competitive one. Mothers feel judged by society as well as judging each other and themselves.
The risk of abuse could be avoided if our culture allowed mothers to have their ambivalent feelings without instilling shame and guilt in them. Mothers would be able to think about what is happening in their relationship with their children, and use their ambivalence creatively.
It's important to subvert this cultural tendency and that's what I'd like to contribute with the production of this documentary. Understanding a mother's journey is an investment in the future of children and society as a whole.
Sonia Troiani's involvement (page creator)
I am the creator of the project and the director of the film.
Other page links
---
Latest update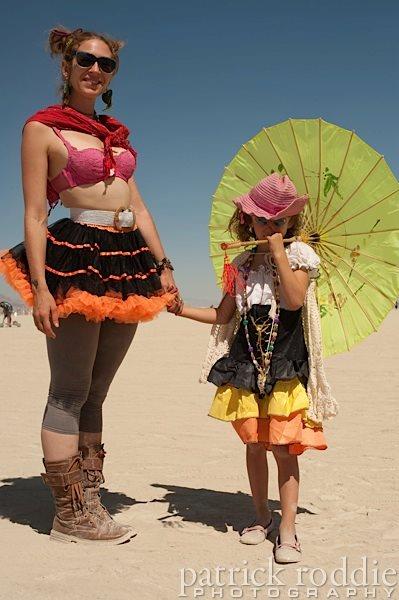 MAMA at Burning Man 16 August 2017
Posted by: Sonia Troiani
Dear all, Mama is going to Burning Man! Woohoo! Filming will resume on the playa in less than 2 weeks. I'll have an excellent cameraman for the shoot and the most beautiful of landscapes. I'll also be a guest speaker at Burning Man with my talk: "Breaking the frame of motherhood". I am very excited and always grateful for all the support and rewarding feedback you give me. Please help me to promote the project by inviting your friends to like the FB page. With much love and gratitude :)
---
Latest donations

I'm so excited for you, Sonia. This is such a huge and important subject. Complimenti e un sacco di baci xx

Eleanor, Neil & Henry
on 11 Jun 2017

Josie Jacobs
on 10 May 2017
I think this is such a fabulous cause/mission. Being a mum is really hard & it never gets 'easy', it just changes with the ages. I love my role as a mum but I wish we would all be more honest about how hard and all-consuming it is.

I know you will do an amazing job, Sonia. Best of luck! xxxx

Wishing you every success for your project!
---
Who's involved?
---
Page Moderated
The page has been checked by our team to make sure it complies with our terms and conditions.
---
Gallery
---
Got a question for the page owner?
Ask one here
---
Any concerns?
Report this page
---
This page was created on 9 Jan 2017 and closed on 9 Jan 2018.