Margaret is Home!
17 October 2021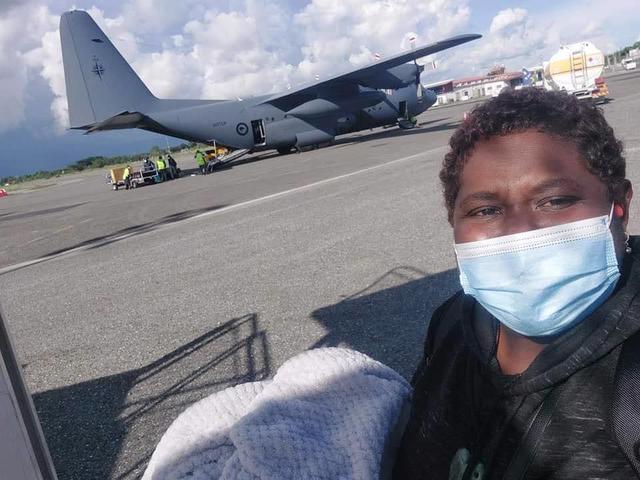 After putting in countless hours, over recent months, by many people endeavouring to get Margaret home to the Solomon Islands, it has finally happened!
Margaret arrived in Honiara on Thursday afternoon in a RNZDF Hercules. She is now in quarantine and we are hopeful her mum will soon be able to join her.
Margaret is over the moon about being home and feels incredibly privileged and humbled by everyone's donations and effort to make it happen.
Special thanks must go to Shamina @ Gourmet NZ, Tim @MBIE, John @ Solomon Island High Commission and of course the NZ Defence Force who were able to make the flight home happen.
Many others endeavoured to get her home previously, but trying to coordinate connecting flights proved difficult. Skyline Aviation and the NZ Air Ambulance team put in many hours also only to have a connection fail at the last minute. The kindness shown by everyone has at times overwhelmed Margaret. We are already missing her, but knowing she is now home and will soon be with her family is the most amazing feeling. 💖😘
Thank you for your hard work to help Margaret, and God bless, Margaret. Kia kaha.