Change of Wallpaper 1 August 2020
Posted by: Barbel (Babs) Roberts-Borchers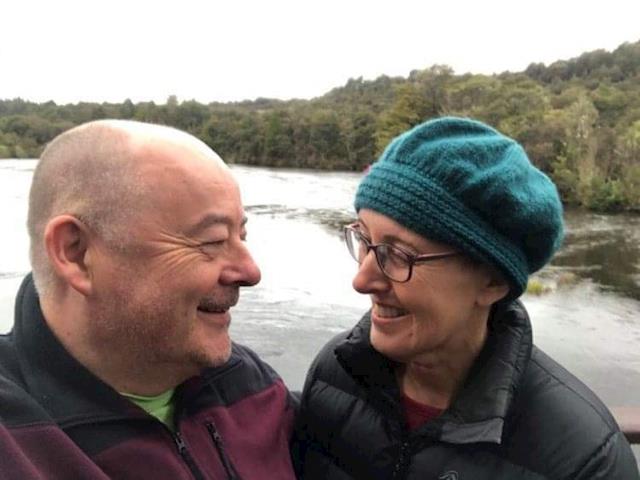 Hi friends! I've had a rough week....due to issues with my disability ( leg ,foot,arm) the district nurse advised me to spend more time in my wheelchair. I am very saddened by this, but as I am in true agony with my foot I have no choice.
Then on Thursday, one day before my fundraiser raffle a member of the Takaka public informed me that I was breaking the law by raising money for myself as I am not a registered charity. This info has lost me over $1000. This is so sad as each treatment, every three weeks costs $1500 alone.
I then spent over three hours on my phone cancelling my kind volunteers and making arrangements to return the prizes.
So I really needed a change of wallpaper! We went for a little drive to a local beauty spot, known to everyone as Pupu Springs.
After that ( it was dark already) we had half a pint in one of our favourite pubs, the Mussel Inn. We sat outside by the 🔥 fire.
I'd like you to know I have dusted myself off from the non event of a fundraiser and am moving on in life, albeit in a wheelchair for now.
0 comments | Login to leave a comment | Share this update