A note on how Ian is going (and a huge thank you!!) 14 April 2020
Posted by: Deane Thomas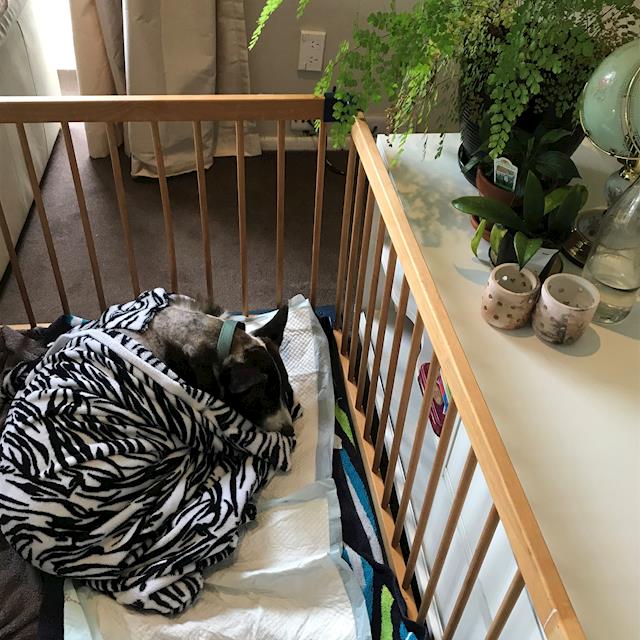 Hello everyone,
I just wanted to start off by saying a massive thank you for all the support we have received from each of you!!
Ian's surgery was performed on the 31st of March, and he finally came back home again on the 3rd of April. The last few weeks have felt really long, but he has been making small improvements each day. He is now finally able to stand again for a short while. We are so happy with all the progress he has made so far.
Here is a pic of him getting some well-needed crate rest, we're hoping he will be able to walk again within the next few weeks.
Thank you again for being here with us, and I'll be in touch soon with the next update!
0 comments | Login to leave a comment | Share this update