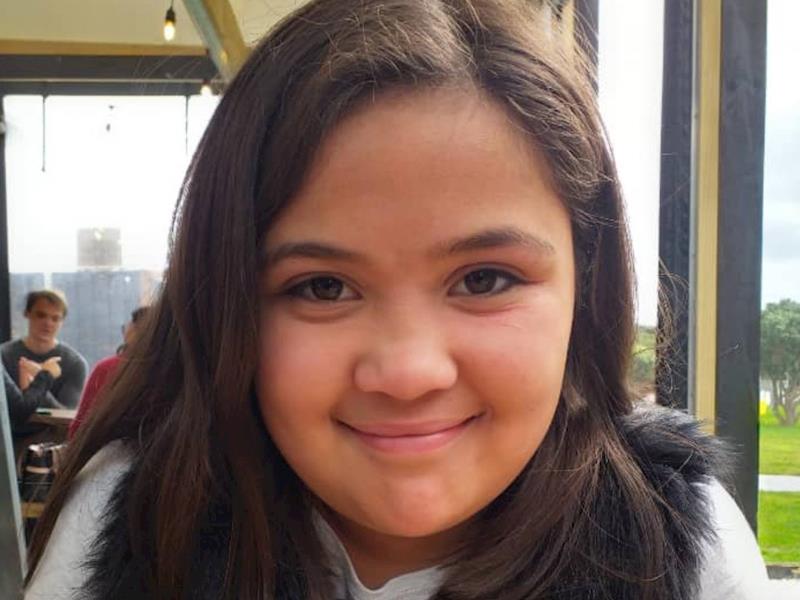 Ten year old girl paralysed overnight by rare disorder
Raising funds to help 10 year old Te Ao Mārama Jolley receive critical spinal rehabilitation following horrifying, overnight paralysis.
Wellington
"It's like having everything you think you want for your kid put behind a wall, and there's no way under, over or around. Only through." - Sophie Jolley
On the 4th of December, 2019, our friend Sophie and her 9 year old daughter Mārama's worlds were turned upside down when Mārama became paralysed overnight.
Mārama was running at school during PE when her legs started to feel weak and tingly. She went to the sick bay to rest and things quickly took a turn for the worse. By the time Sophie arrived to collect her just 20 minutes later, Mārama was unable to move her legs at all. After taking Mārama to Kenepuru Hospital and inexplicably being sent home to 'rest', Mārama was taken to Wellington hospital by ambulance. Recognising the seriousness of the situation, the hospital brought in a number of specialists to assess Mārama and she spent the next 5 weeks undergoing a series of incredibly invasive tests. She also underwent every treatment option available with little to no success. Although the hospital staff and specialists were wonderful, she has experienced things that no ten year old should ever have to experience.
Mārama was eventually diagnosed with the rare and serious disorder, Acute Transverse Myelitis. Her condition has no confirmed cause but they believe that it may have been the result of a dormant virus (like the common cold), which confused her spinal cord into attacking itself. It has resulted in lesions throughout her spinal cord and full paralysis from the waist down. There have been very few cases of Transverse Myelitis in New Zealand, so little is available in terms of knowledge and support for her rehabilitation.
On the 30th of December, 2019, Mārama was airlifted to the Wilson Centre in Auckland to receive intensive physiotherapy. Her day consists of two sessions of physio, two hours of school, occupational therapy, visits from doctors and nurses, and a very strict routine of exercise, healthy eating and rest. She has worked so hard to push through every challenge set before her, and the team at the Wilson Center have been incredible. As a result, she is rapidly developing a sense of independence and adjusting to her new normal. Mārama will be at the Wilson Centre for a few more months, after which she will return home to Porirua, to a life that is as yet unknown. Despite the devastating circumstances and an uncertain future, Mārama remains unbelievably strong and positive - never once complaining about the terrible hand she had been so swiftly dealt.
During the past three months Sophie has had to be an absolute super-mum, putting her own grief and fears about Mārama's future to the side so that she can be 100% emotionally present for Mārama - despite feeling as if her own world is crumbling around her. She doesn't get more than an hour's break each day because she must be there to attend to Mārama's immense physical, mental and emotional needs. She also had to give up her full-time job since she has to be physically with Mārama at all times. Because Sophie was a solo, working mum before Mārama's diagnosis this has left them financially devastated. Sophie is also the main provider in the family home that she shares with her mum, who is also in a wheelchair due to a rare form of Melanoma Cancer that she was diagnosed with almost ten years ago. Sophie's inability to provide for the family financially has created an unbearable strain that continues to grow despite every effort they make.
Unfortunately, the financial support available through Work & Income New Zealand is not enough for the family to survive on, let alone cover the mounting additional costs associated with Mārama's diagnosis. When Mārama eventually returns home, she will require ongoing physiotherapy, specialist equipment and other items (such as tailored shoes and clothing). Adjustments to the family home will also need to be made to cater for the now two wheelchair-bound family members. The healthcare system funding that is available will not cover most of these essential things.
Through this fundraiser the family hope to raise enough money to purchase the necessary equipment and make the necessary adjustments to their home so that Mārama has the best chance possible of living a full, happy, independent life. They also hope to be able to send Mārama to the specialist spinal injury rehabilitation facility 'Making Strides' based in the Gold Coast, in early 2021.
Mārama is an incredibly strong, resilient and determined young woman who is embarking on a journey of immense difficulty, confusion and physical pain. It would mean the world to her, and her family if she is given every chance available to overcome this debilitating disorder.
Ana Montgomery-Neutze's involvement (page creator)
I am a long-time friend of Sophie's and she is my sister Sian's best friend. We are essentially family.
Use of funds
The funds will be used to provide critical spinal rehabilitation, essential specialist equipment and personal items, and to make urgent adjustments to the family home.
---
Latest update
Update from Mārama 17 April 2020
Posted by: Ana Montgomery-Neutze
Update directly from Mārama who is spending lockdown at home with her family:
"Hi everyone, thanks for donating! It means a lot to me that I can get what I need. I'm working really hard from home in our bubble and can't wait to get back to physio. Ngā mihi nui 😊"
---
Latest donations
---
Who's involved?

Created by Ana Montgomery-Neutze

---
Page Moderated
The page has been checked by our team to make sure it complies with our terms and conditions.
---
Got a question for the page owner?
2 questions have been asked already. Check them out and
ask yours here
.
---
Any concerns?
Report this page
---
This page was created on 20 Feb 2020 and closed on 20 Jun 2020.