Getting the best in navigation 10 August 2016
Posted by: Coastguard North Shore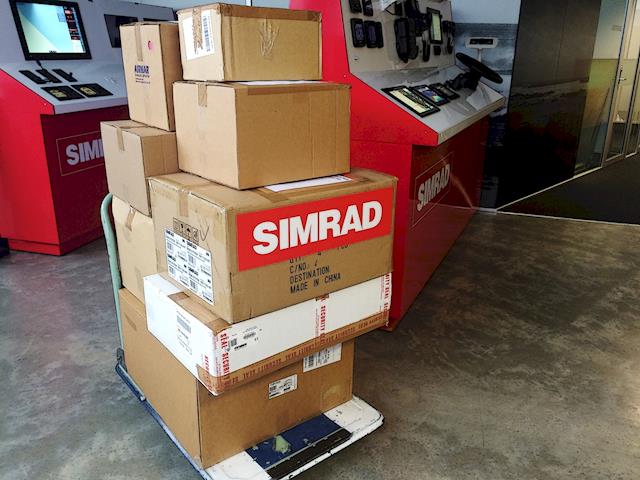 This might not look like much, but this modest pile of boxes holds the latest in marine electronics from Simrad.
Simrad, owned by the global leader in marine electronics, offers products designed locally here in Auckland and tested in Auckland conditions. These products are validated onboard vessels like our existing North Shore Rescue to be able to stand up to the demanding task of front-line search and rescue.
We chose Simrad because it offers the greatest features and high-degree of usability that our crews demand. From low-emission broadband radar technology for crew safety and enhanced night capability, to its ultra-responsive and user-friendly interface that allows our crews to build proficiency to keep the vessel and crew safe at all times.
We're all really excited to get our hands on the system come hand-over day.
0 comments | Login to leave a comment | Share this update