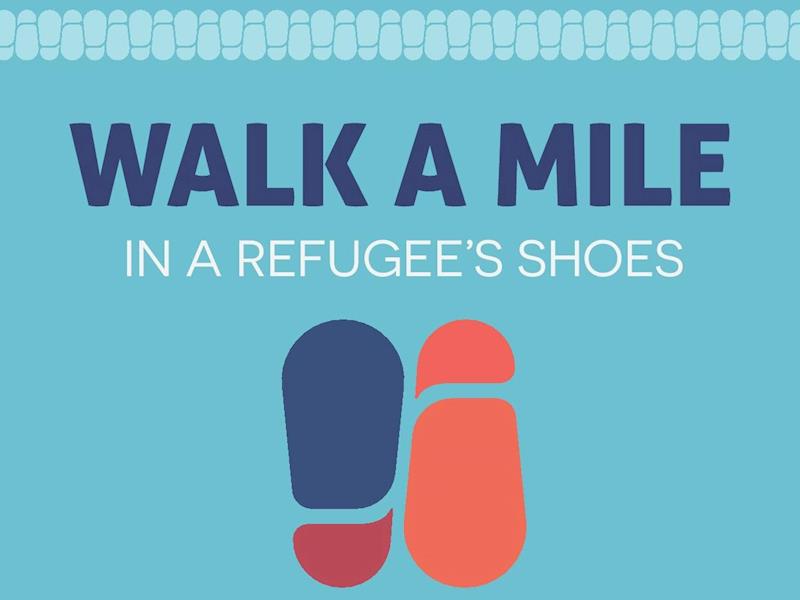 Walk a Mile in a Refugees shoe
Starts: 10 Jun 2019
Ends: 31 Dec 2019
0
fundraisers participating
A walkathon celebrating Refugee stories to forge a shared future. Participate by donation https://givealittle.co.nz/donate/org/cbanewzealand
People from various parts of the world have taken refuge in NZ and made this country their home for many years. However, many of their arduous journeys are unknown to us creating a barrier to understand their pasts better to help us forge a shared inclusive future. Our mission is create a space of encounters between different societies in New Zealand to increase awareness, empathy and understanding of our refugee communities. 'Walk a Mile in a Refugee shoe' is a joint campaign by CNZBA and UNHCR to bring forth the refugee experiences to the forefront in Aotearoa. It would be a series of walkathons where one refugee family per group will share their experiences and hopes for the future while being open to answer any questions raised by the participants. The funds raised will be channelled back to UNHCR to be distributed for the global refugee cause and the remaining will be used by CNZBA to organise multitude of campaigns to further the stories of refugees. The campaign will kickstart during June, the World Refugee Month from Christchurch. Keep an eye on the updates here to know when the walkathon will be happening in your neighbourhood.
Participate by donation https://givealittle.co.nz/donate/org/cbanewzealand
Canterbury & New Zealand Business Association's involvement (page creator)
We are a non profit organisation with a mission to create an inclusive socio-economic environment in New Zealand for migrants, refugees and all ethnic communities. This campaign is our first step towards creating accessibility and awareness to the diverse people living in New Zealand. Our aim in the future is to empower all these communities with timely legal help, connections and liaison with various employers in New Zealand to support their ongoing settlement in Aotearoa.
With our affiliation to the UN, half of the funds raised from this campaign will go to UNHCR to help the global refugee cause.
Other page links
---
---
Got a question?
Ask one here
---
This page closed on 31 Dec 2019.