Updates: Goal $32,000 per month. March $18,000, April $26,000 6 May 2020
Posted by: Husky Rescue NZ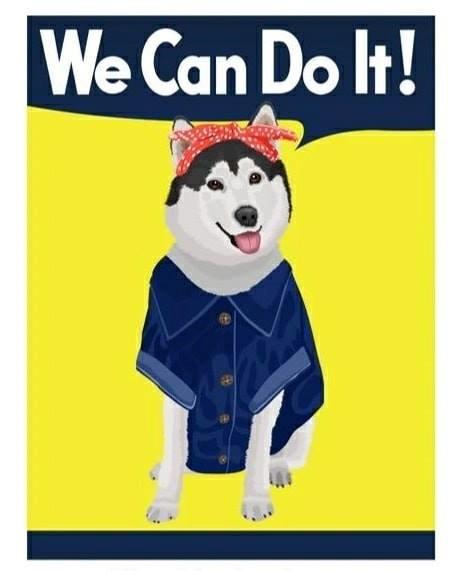 Update: Goal $32,000 per month.
Thank you and please keep it up!
Since we started this campaign you helped us raise about $18,000 in March (pays out end April) and about $27,000 in April (pays out end May) between Give a little, Text to give and Bank donations.
It isnt enough to pay everything but it has bought us more time thanks to some patience with invoices we owe.
We have taken advice and paid the important things that we can to keep us afloat, keep the dogs safe and reduce financial duress.
*Rent is paid till 20th May now and we will be paying till end of June.
*We are all good for food for the next 3 months - between buying some, your donations, Royal Canins donations and assuming our usual monthly Royal Canin donation keeps coming through plus a few regular food donors.
*The text to give service is paid for the whole year now so we can keep using that.
*The vets have been paid off too.
*All development of the new site has been stopped and invoices slowly being paid.
But with no reserve and invoices owing over 50k (not including amounts owed to board) we are definitely not out of the woods yet.
Rent each month to house these dogs is currently dependent on your donations. And that is not even the rest of the costs.
Every month a decision has to be made for the next 3 months, and this month we are going out on a limb just because we need more information about whats happening out there with level changes.
The reality is with many of our previous paid booking clients going out of business or reduced hours or going work from home permanently, our ability to earn our own funds like we have in the past is not going to bounce back any time soon. The future may mean we may have to downsize to keep our costs under what we get in donations a month, making us solely reliant on your help. But we cant do that instantly as we have dogs to re-home and advise to seek as we see what life brings us each month.
So thank you!, and please keep it up!
If we hit our target each month it would mean a continued safe place for these dogs, we are currently running at a deficit but we still have hope.
You can help by donating and sharing and joining our facebook page.
Contributions:
Text
HUSKY to 833
To make an instant $3 donation
Givealittle:
0 comments | Login to leave a comment | Share this update