Thank you! 4 December 2018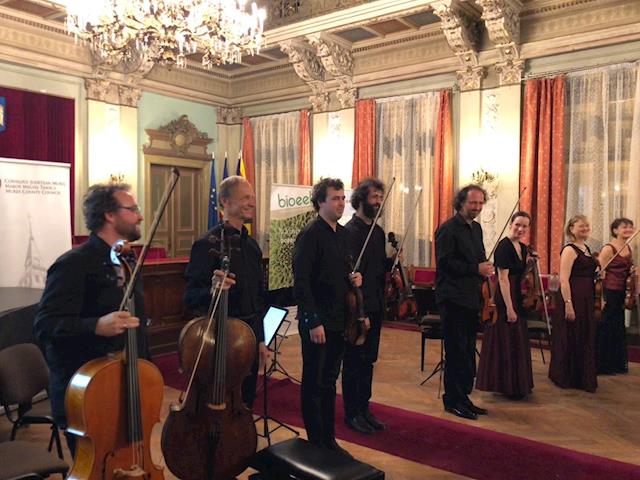 Our 4-week US/Europe/UK tour has just ended with two all-Beethoven concerts in the UK: one in Luton, and the other in London at the historic Conway Hall.
We began the tour in the US, where we gave concerts, lessons and classes at three different universities. Two of them, Carleton College (Northfield, Minnesota) and Rice University (Houston, Texas), are exclusive liberal arts colleges and the third, University of New Orleans, is an ideal public university with one of the lowest tuition rates in the country. Founded in 1958, University of New Orleans was the first university in the Old South to be fully integrated from its inception. It was fascinating gaining an insight into the workings of each institution, and we were impressed by the openness of all the students. New Orleans is a place that - like our own Christchurch - thinks in terms of "before" and "after" the disaster, in their case, Hurricane Katrina. The university lost 2/3 of its students in the aftermath and is still rebuilding; however, the jazz scene is now as lively as ever and some of the university jazz tutors play 300+ gigs a year in the city! Many restaurants have live bands and the Preservation Hall has three shows of old-time jazz per night, every day of the year.
On the way to Romania we gave a concert in Göttingen, Germany, where plans for our Beethoven cycle in 2020 are coming into focus. The presenter there is the owner of one of the last remaining successful CD shops in the country and a remarkable music aficionado.
While in Romania, we explored ancient towns we'd never previously heard of such as Tirgu Mures, Reghin, Odorheiu, and Sighisoara (where the Count from the story of Dracula was supposedly born), each with gorgeous historic halls. The whole experience was incredibly interesting and fun, especially due to our wonderfully musical and inspired colleagues in the Tiberius Quartet, with whom we performed the Mendelssohn Octet and a Mozart quintet. Each night after the concerts there was a celebration with all the musicians in a traditional restaurant - complete with virtuoso Romani fiddler.
Thinking back to all the experiences we had in the month it seems like the trip has been much longer! As always, we have enjoyed seeing the music world in different places, sharing NZ music and music making, gaining and deepening musical friendships, and contributing in varied ways to the love, appreciation and understanding of music in each place we visit.
0 comments | Login to leave a comment