Tiny Gallery - First Reveal! 16 September 2014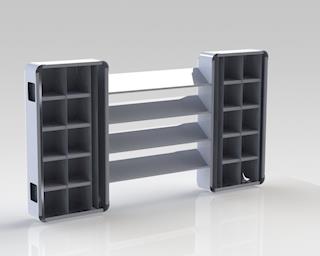 Thank you so much to everyone for helping us reach our goal! We are now well on our way to preparing everything for the trip.
First reveal! Here is a CAD WIP of the Tiny Gallery case! Isn't it sexy? We have been working with top gun industrial designer Andrew Wallace who has done a brilliant job to realise the vision of the gallery. We are so excited. Some little finishing details still to finalise and after that will go into production later this week!
Just a reminder, that further updates will be done through our blog, so please follow us to track our progress (we will transition to using this solely soon):
http://blog.tinygallerynz.com/
0 comments | Login to leave a comment