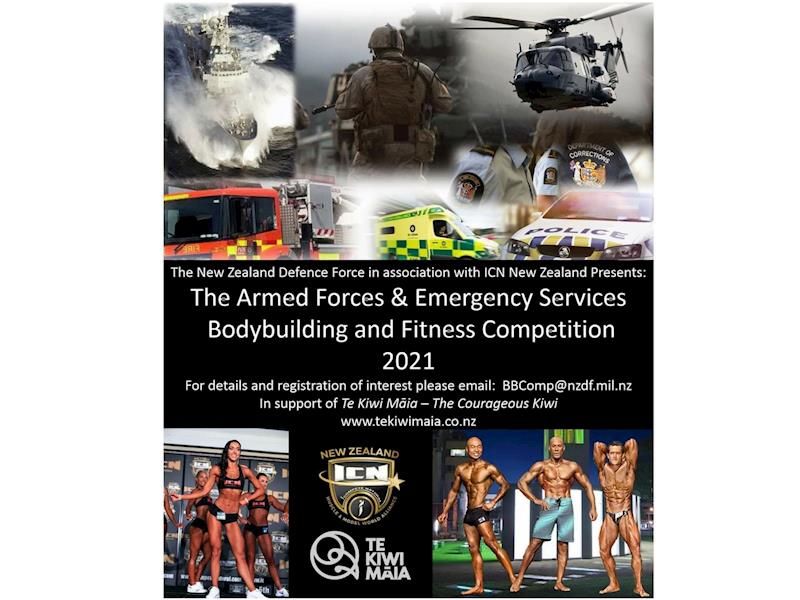 NZ Armed Forces & Emergency Services ICN Bodybuilding & Fitness 2021 Competition
8 Oct 2021
14
fundraisers participating
Help Te Kiwi Māia - The Courageous Kiwi by supporting your friends and family who are doing this awesome competition in fundraising for TKM.
Te Kiwi Māia is thrilled to be the chosen charity for this Bodybuilding & Fitness Competition on Saturday 9th October. Alongside ICN New Zealand and all the services.
The organisers from the event contacted Te Kiwi Māia to work out how else they can help raise awareness and also funds for the charity. An idea was for the competitors to help fundraise individually or in their service groups lead up to the competition.
This page has been set up for competitors to log their fundraising and drum up support from their family and friends.
......................................................................................................
Te Kiwi Māia Mission
Providing rehabilitation, recovery and respite to our people, who – as a result of their role in safeguarding and caring for New Zealanders – have physical or psychological injuries. We enable our people and their families to continue healthy, positive lives.
This will be achieved through the provision of facilities, equipment, services or assistance for the rehabilitation, recovery and care of such individuals, as well as their immediate families, who are in need.
Our aim is to establish a homestead and working farm designed and equipped to foster physical, psychological and emotional rehabilitation and recovery; somewhere for those who have committed to our country, and who have been injured through their work, to recuperate and refresh. This will be achieved via the provision of a supportive and inclusive environment, professional assistance, access to a variety of services, and opportunities to participate in activities that promote mental wellness; such as pottery, cooking or yoga classes, building tuition, sports and fitness, or assisting on the farm.
Ultimately Te Kiwi Māia's goal is to support and assist those whose role has been to safeguard and care for all New Zealanders, so they can continue healthy, positive lives.
Te Kiwi Māia's Charitable Trust number is CC56958
---
Latest update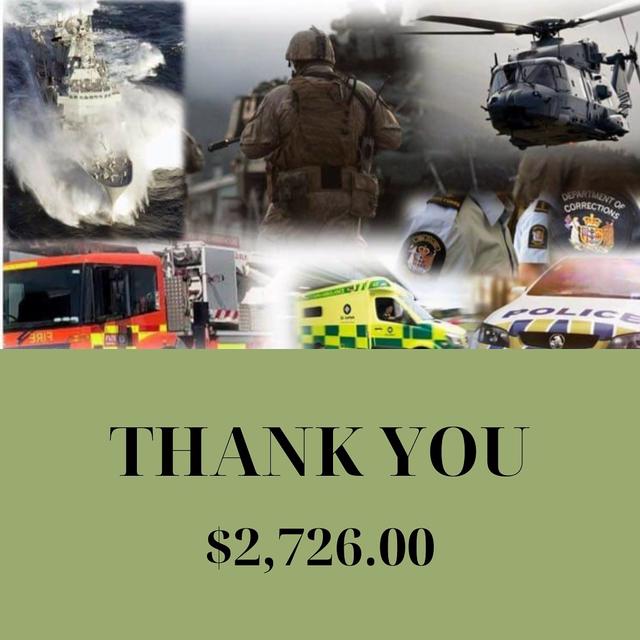 Thank you 14 July 2021
Posted by: Te Kiwi Māia
We'd like to take a moment to say thank you to all those who are dedicating themselves to this competition and also to those who are helping fundraise for us. $2,726 raised already!!!
We are looking forward to meeting you at the competition and are just so thankful to you all!
Much love
Te Kiwi Māia
---
Participant Leaderboard
See all 14 participants
---
Teams
Select a team to join or to donate to one of the members
---
---
Got a question?
Ask one here
---
This page was created on 17 Feb 2021 and closes on 30 Oct 2021.