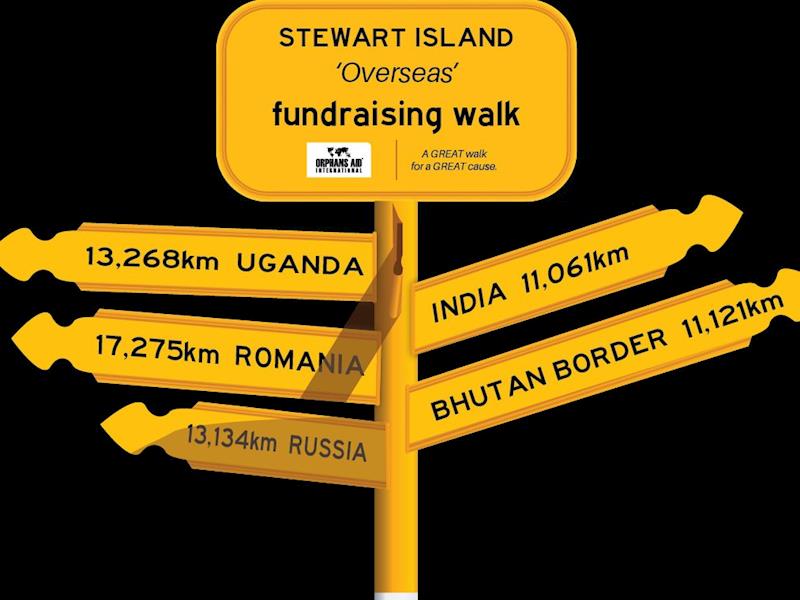 Orphans Aid Stewart Island Great Walk for a Great Cause
Starts: 2 Oct 2020
Ends: 10 Dec 2020
2
fundraisers participating
Be a part of Team Orphans Aid and hike the beautiful Rakiura Track on Stewart Island while fundraising to help children in crisis.
We cannot currently travel far, so we are heading 'overseas' to Oban for Orphans Aid International to do a "Great Walk for a Great Cause"!
We are doing the spectacular 32km loop in the Rakiura National Park on Stewart Island from Sunday 22nd November to Wednesday the 25th November. Get ready to escape on an island adventure - relax and unwind in the peaceful surroundings with the bush, birds and beach at your side.
A minimum fundraising goal of $400 per person is a part of this group challenge.
Sign up here to create your page and gain sponsorship from friends, workmates, and family etc for walking. Funds raised support our covid-19 response.
Highlights of the walk include:
• Listen out for the Rakiura tokoeka/kiwi calling or look for its footprints
• Immerse yourself in history, from early Maori settlement sites to sawmilling relics.
• Wander through beautiful native forests.
• Join a team of motivated Orphans Aid supporters, Fundraise, and help bring positive change to children in crisis.
Orphans Aid International has a huge mandate to care for orphaned and abandoned children. We simply can't do it alone. This is where YOU can help us. We're a New Zealand charity, based in Queenstown, working hard to ensure those suffering the impacts of poverty and abuse, especially orphaned and abandoned children, are given the love and care they so desperately need. With an estimated 150 million orphans globally our work has just begun. Please join us!
orphansaidinternational.org
Email auckland@orphansaidinternational.org if you need help setting up your fundraising page.
Enjoy your 'Great Walk' and thank you for supporting the work of Orphans Aid!
---
---
Participant Leaderboard
---
Got a question?
Ask one here
---
This page closes on 12 Dec 2020.