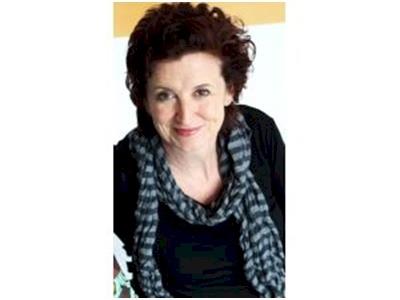 Marie Mackey Recovery
Marie Mackey sustained severe injuries, including a spinal break, in the February 22 Christchurch earthquake. She is now paraplegic and con
Items & alterations underway to support Marie Mackey's optimal recovery include:
• Wheelchair access to garden area
• Additional heating/cooling system as her body isn't able to thermo-regulate temperature
• A fully adjustable electric bed
• Furniture that can be easily transferred into/out of from a wheelchair
• Additional care and home help
• Wooden floors for easy wheelchair movement
---
Latest update
About Marie Mackey 21 December 2011
Posted by: Chris Quin
strong -Work background - strong Marie has a long history Telecom. Her career began at the Post Office and started working with the South Island sales team the late 1980's. She is now a client director at Gen-i and looks after five large enterprise customers. Marie has formed very important relationships with senior executives in Christchurch and is highly regarded by her clients. strong - Family information - strong Marie has been with her husband Petter Evans (who is the chief winemaker at Sherwood Estate in Waipara - north of Christchurch) for 17 years. They have a lovely daughter Kate who turned 14 in August. Marie, Petter and Kate have now returned to their home after extensive repairs were carried out including the installation of a lift to give Marie full access. It is fantastic that they can be together as a family again for Christmas. Marie grew up in Timaru as an only child. She tragically lost both of her parents due to illness within six months of each other by the time she was 13 years old. It is an uncanny coincidence that Kate was also 13 when she nearly lost her mother. What happened to her? Marie was running a lunchtime errand to pick up some shoes at Bennetts Shoe Repair. She left the shop (her eftpos receipt was printed 1 minute before the quake struck) and was walking back to the Gen-i office when the facade of a Colombo Street building two doors down from Bennetts collapsed and crushed her. Cam Stuart, who was working nearby, went out to help EQ victims and found Marie buried under a pile of rubble and in danger of drowning as surrounding water pipes had burst. Cam enlisted help to dig her out of the rubble and then loaded her into the back of a police car. As it was absolute mayhem, getting Marie to the hospital took some time. She was first attended to by a physician who was at a conference at the Hotel Grand Chancellor and then was transported to the Christchurch Public Hospital. She was initially treated in A&E and sent to the orthopaedic trauma ward where she nearly died as her injuries were extremely life threatening. Once it was clear that her vital signs were failing she was immediately moved to ICU via a staircase as all lifts were out. Marie sustained severe injuries, including a head injury, spinal break, broken sternum, multiple broken ribs, her pelvis was broken in 5 places, internal abdominal injuries and a break in Mariefs right foot. On day two they operated to release pressure on the brain and inserted titanium rods to stabilise the spinal fracture at T7. Marie was then in an induced coma for 10 days. Fortunately Mariefs head injury has not had a lasting effect however her crushed spinal cord means that she is now paraplegic and is thus confined to a wheelchair. Marie was transferred from Christchurch Public Hospital to the Burwood Spinal Unit in early March and returned home in November. How has she been recovering? Mariefs routine includes physiotherapy to assist in strengthening the upper body to enable transfer in and out of chairs, wheelchairs, beds, cars, etc. She has also mastered wheelchair skills to provide confidence in a variety of environments. She is currently evaluating the best car for modification so she can further advance her independence. Her rehabilitation schedule at Burwood has been very intense and challenging. As you can imagine the physical, emotional and mental challenges are immense and immeasurable. Every aspect of Mariefs life has changed forever and adapting to a new existence as a paraplegic will be a constant challenge. However, Marie is making great progress through her strength of spirit and sheer determination because she knows what it was like to grow up without a mother and didnft want her daughter Kate to experience the same. In the New Year, Marie plans on returning to work for Gen-i in her role as Client Director. Gap to independence/optimal recovery When Marie and family moved back into their family home there were several modifications/items that were required that fall outside of ACC/EQC/Insurance coverage. Items underway, not listed in importance and not limited to: ? Provision of wheelchair access to the garden area ? Additional heating/cooling system to provide comfort as her condition means that her body isnft able to thermo-regulate body temperature. ? A fully adjustable electric bed to assist with supporting functions such as dressing and pressure release ensuring skin health ? Furniture (e.g. height adjustable, comfortable chair) that can be easily transferred into/out of a wheelchair ? Additional care and home help for general requirements ? Modifications to a vehicle for wheelchair carriage
---
Latest donations

Quartz Reef
on 08 Jul 2012
how about Burgundy?

Rudi and Suellen
on 08 Jul 2012
lots of southern energy

Guest Donor
on 04 Jul 2012

Private Donor
on 14 May 2012

Guest Donor
on 14 Apr 2012
---
Who's involved?
---
Page Moderated
The page has been checked by our team to make sure it complies with our terms and conditions.
---
Want to get in touch with Chris Quin?
Ask a question here
---
Any concerns?
Report this page
---
This page was created on 21 Dec 2011 and closed on 17 Jul 2012.