A run down of some memorable pages and significant events for Givealittle.
Kiwi K.A.R.E (Kiwi Aid & Refugee Evacuation) delivers St. John's Ambulance to Ukraine
September 2023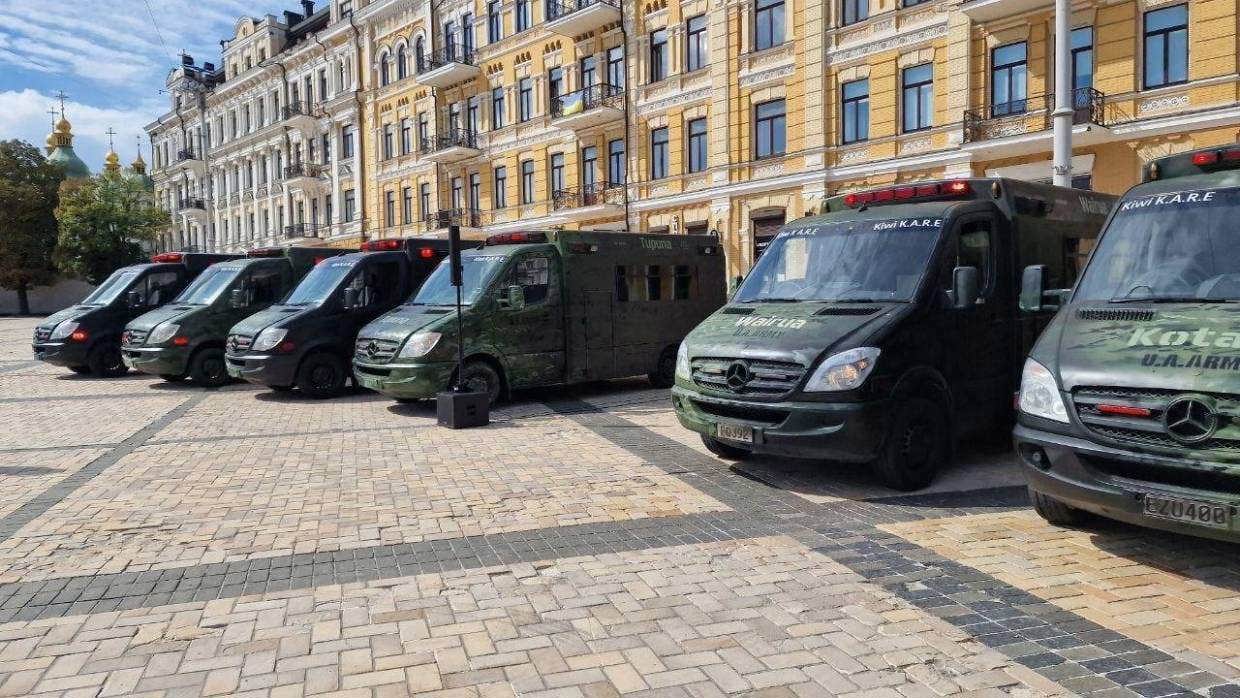 A fleet of retired ambulances from Aotearoa has arrived in Ukraine to deliver medical supplies and care while the war with Russia continues on.
The seven St John ambulances bear names that reflect te ao Māori principles and were officially accepted into Ukrainian medical teams in a ceremony on Tuesday.
Stuff NZ
Givealittle's First Generosity Report
May 2023

Givealittle's first Generosity Report is published for the 2022 financial year and we think it's pretty beautiful. The report is a collection of stats and case studies that try to capture the amazing Kiwi generosity that we are so proud to be a part of. A special thank you to Jason Hooker and his Whanau, along with Kids Can who appeared in our feature on 1News.
1News
Generosity Report PDF
Extreme Weather Events
January - February 2023


The North Island experienced extreme weather conditions back to back in early 2023 where thousands of people lost their belongings and homes intense flooding in Auckland, and then Cyclone Gabrielle which hit especially hard in Napier, Hawkes Bay, Esk Valley (and surrounds). Kiwi's acted quickly, creating over 100 pages overall to help those who needed it.
NewsHub
StuffNZ
Givealittle - Crowdfunding as part of a disaster response
Helping the Huntingtons
December 2022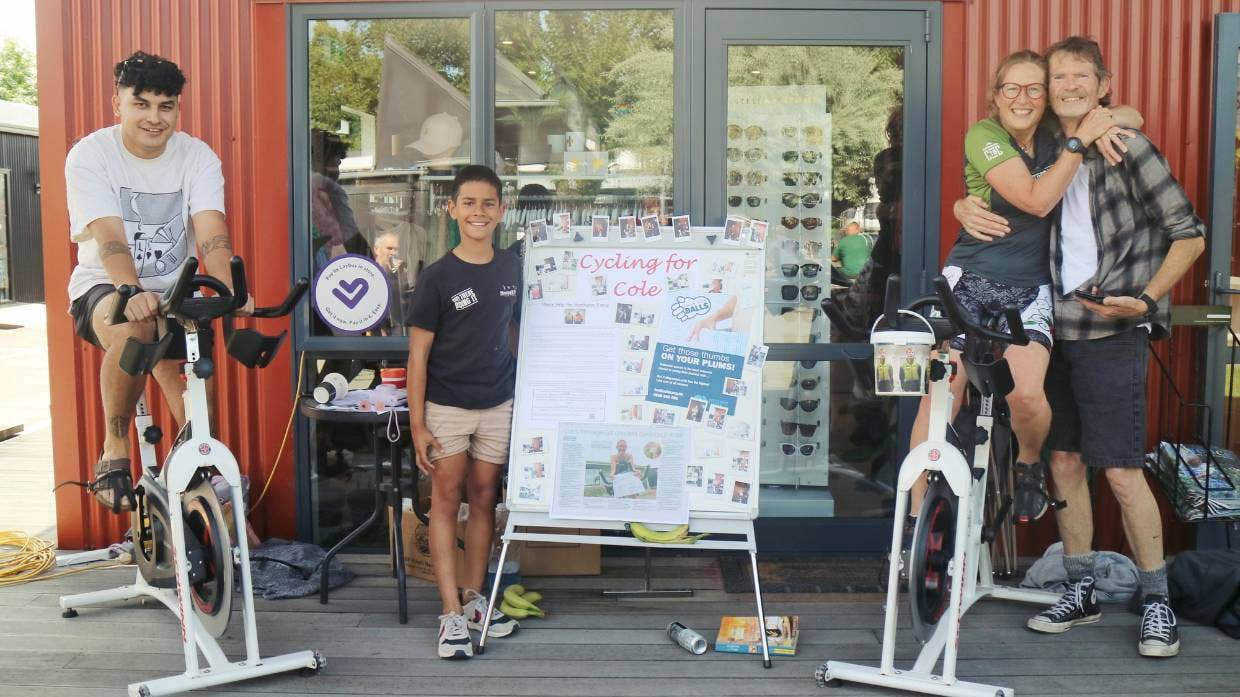 When 19-year-old Cole was diagnosed with cancer, his loved ones and community rallied. Cole's brother organised a 24hr cycle-a-thon which raised over $17k for the Huntingtons to help them with day-to-day essentials, and extra help during a very trying time.
NZ Herald
ReliefAid in Ukraine
March 2022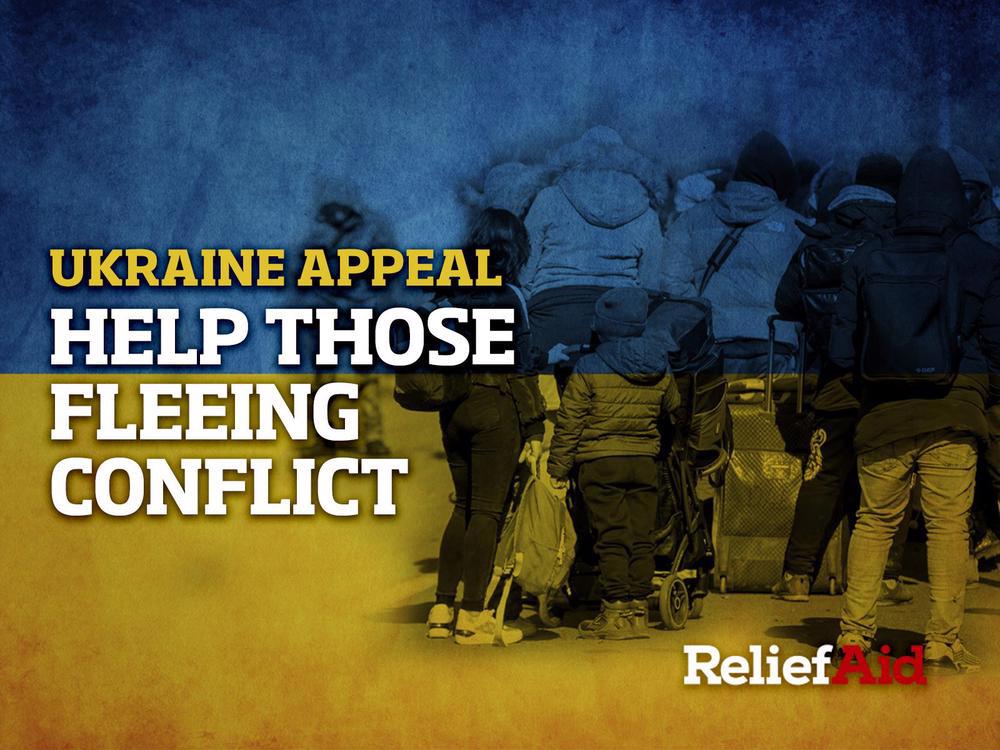 Kiwi charity led by founder Mike Seawrite has so far raised over $220k from over one thousand donors. Since his arrival, ReliefAid has delivered more than six tonnes of food to places that have already seen the worst of the war and remain under attack.
Stuff
Cape Rienga to Bluff in Honour of a Friend
October 2022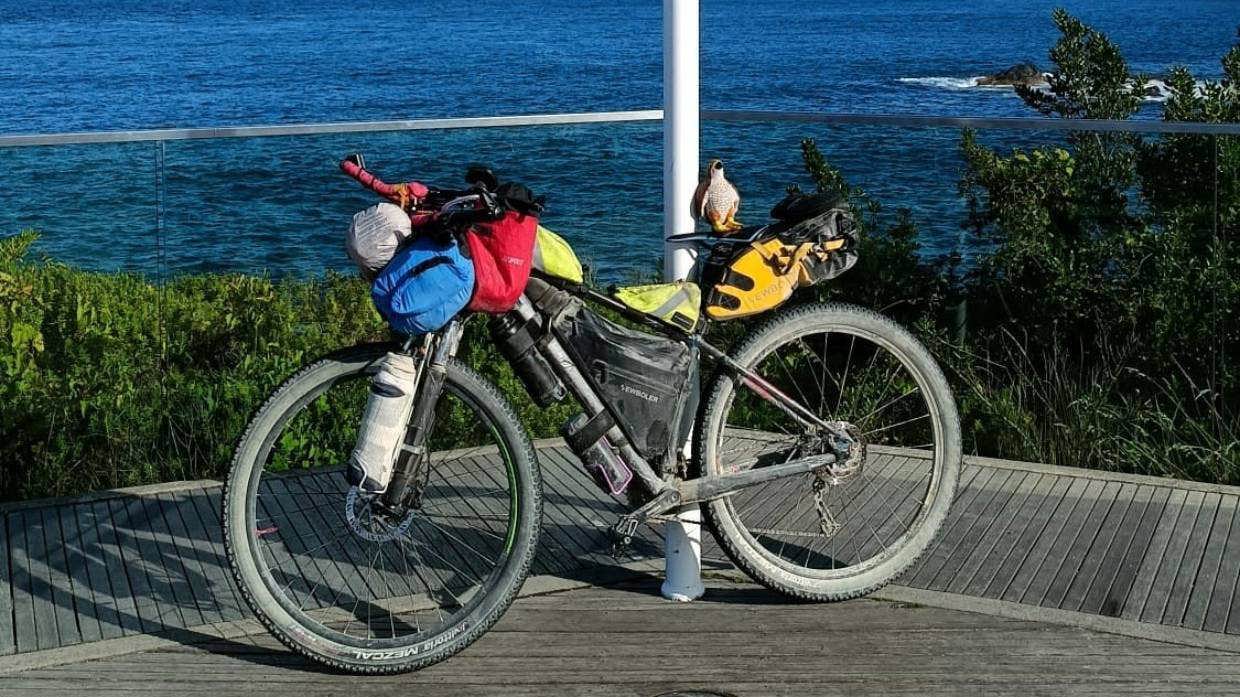 Conversationalist Russell Cullen (70) set out to cycle from Cape Rienga to Bluff to raise funds for Wingspan Birds of Prey Trust, but he sadly passed away while more than 1000kms into his journey. His friend and riding buddy Robert Chandler finished the ride in Russell's honour, even carrying Russel's plushie companion; a gift from his wife - a kārearea to the finish.
Stuff
Marathon Innings
May 2021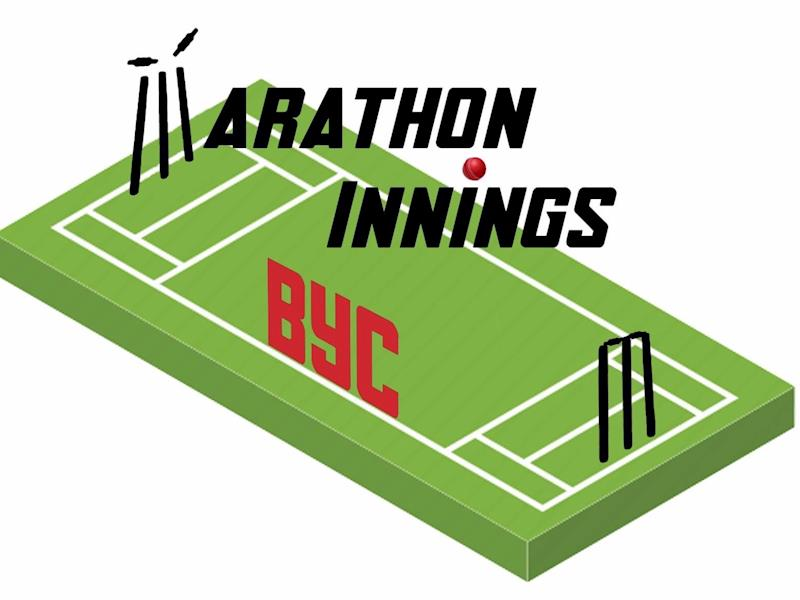 A group of uni mates raised over 40k by playing a non-stop overnight game of backyard cricket. Donations for Gumboot Friday goes provide free counselling for young people by registered mental health practitioners.
1 News
Pasadena Intermediate's fundraising Fiesta
May 2021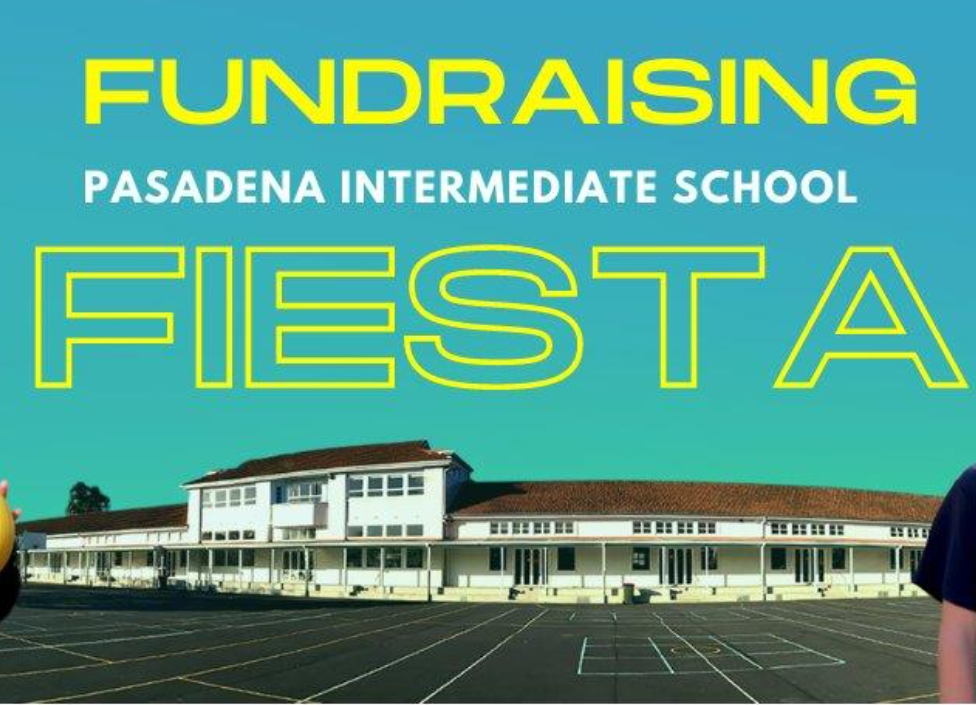 15 classrooms fundraised nearly 40k by holding a fundraising fiesta to raise money for new digital devices and tools, classroom furniture and additional staffing for enrichment programmes.
Givealittle page
Alan cycles the length of New Zealand
March 2021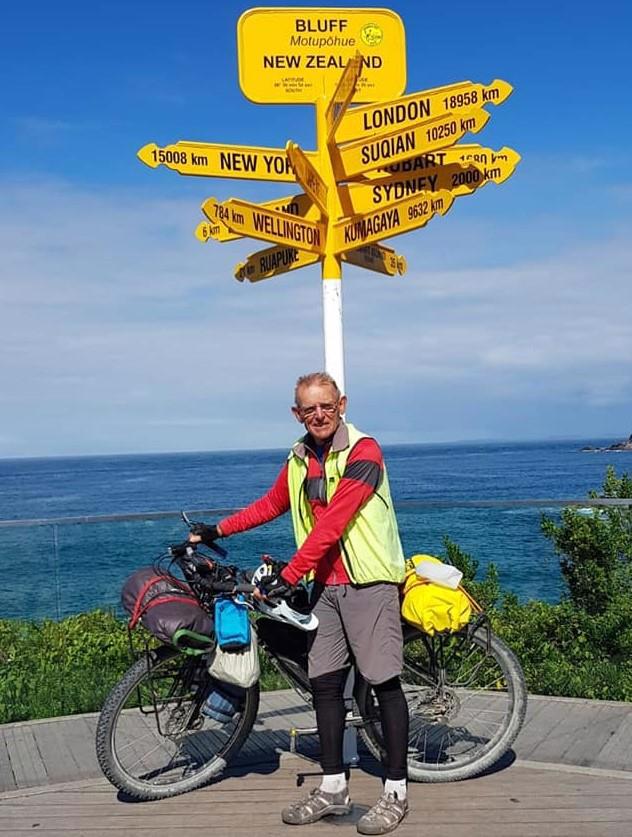 Alan cycled from cape reinga to bluff in 34 days and raised over 40k on behalf of the Hawkes Bay Cancer Society and the Rotary International Immunisation Project for Children.
NZ Herald
Jack's gumboot marathon
November 2020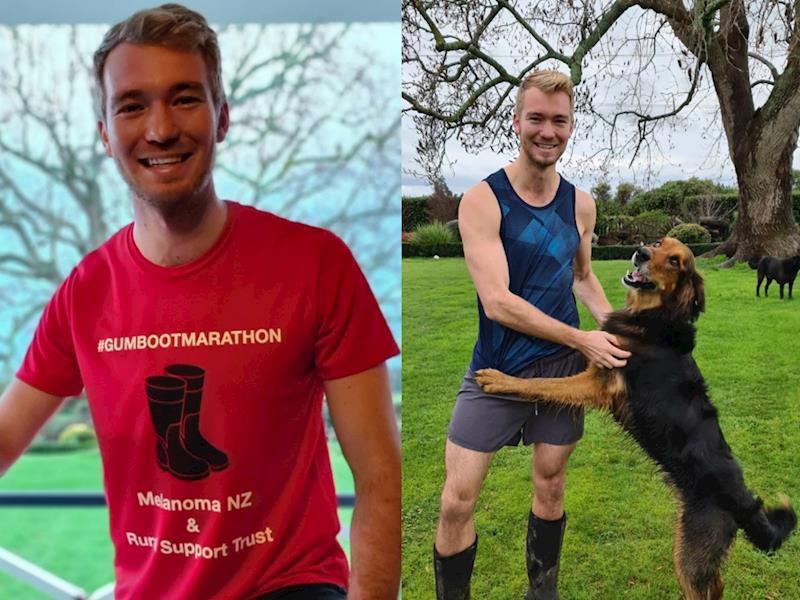 In November 2020, Jack Keeys is running the Auckland Marathon bright red gumboots to raise awareness as well as funds for Melanoma New Zealand and the Rural Support Trust. Jack has a very close connection with both charities and was a competitive runner in high-school where he won the NZ 4km Championship.
Stuff News
Hope for Hollie
November 2020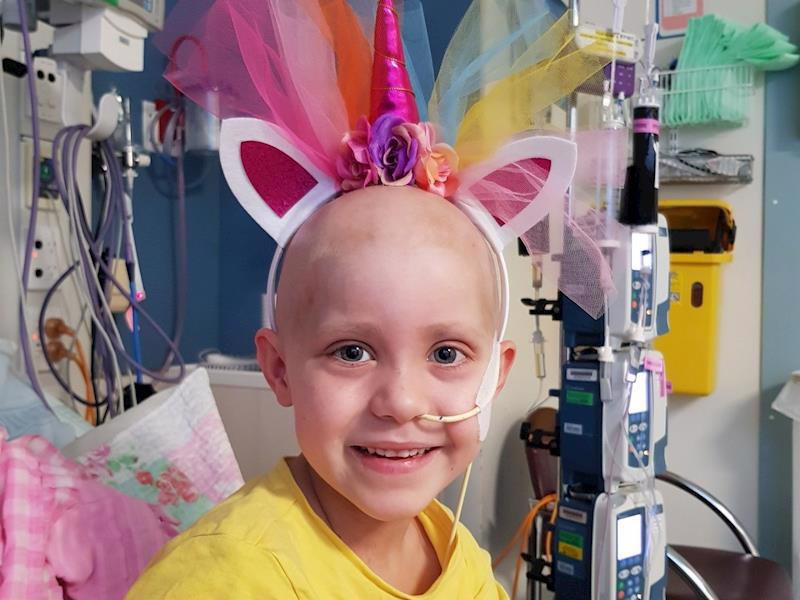 Thousands of New Zealanders and 14 fundraisers pitched in to help Hollie receive immunotherapy treatments in Spain.
Newshub
Melissa's successful SeaBin project
September 2020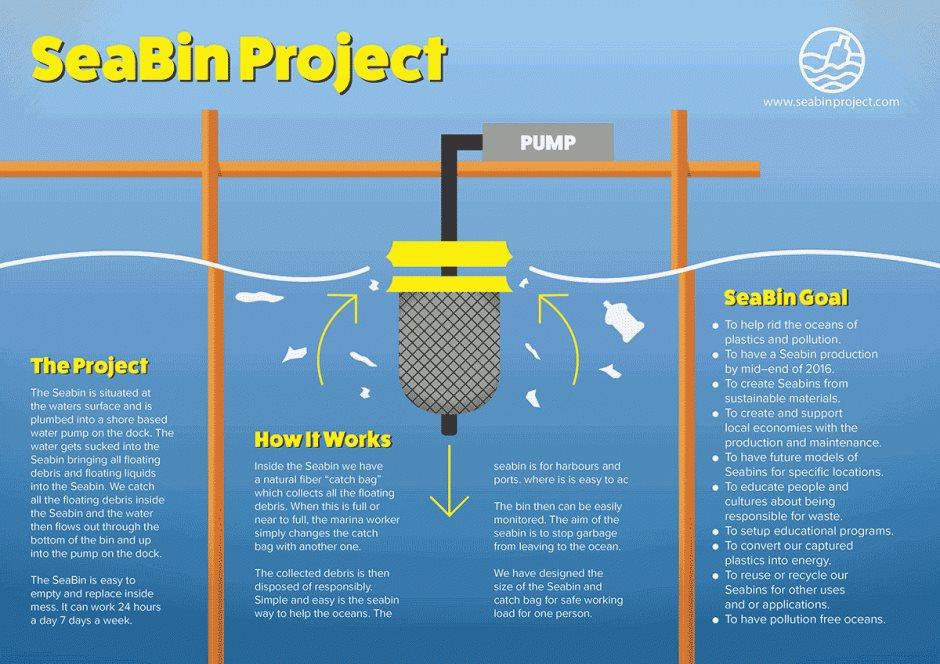 Melissa Henry fundraised $7,000 for a year on Givealittle to get a Seabin installed at Pier 2 in the Gisborne Marina. Her motivation for the project came after seeing litter in the ocean while out on a boat with her father. Melissa wanted to make it a community effort in hopes of raising awareness about litter in the marina - mission accomplished!
Gisborne Herald
Orana Park keeps the animals fed
April 2020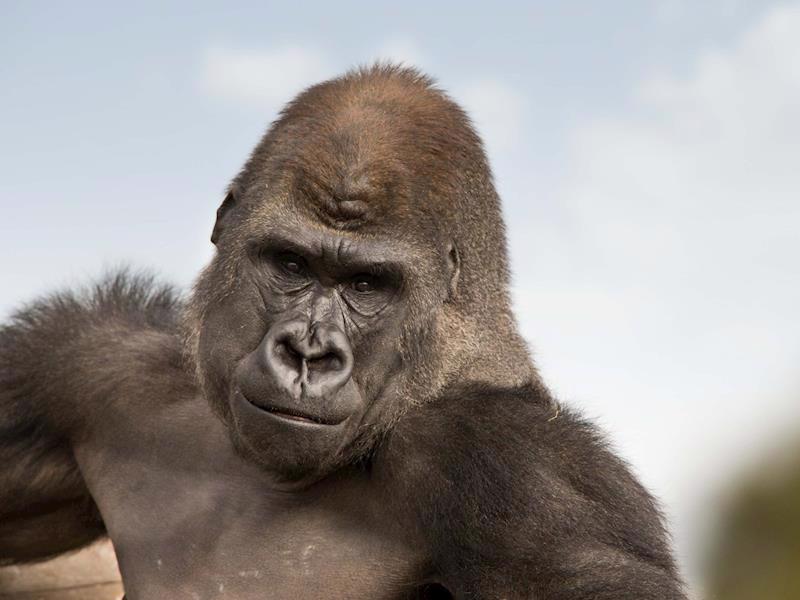 Orana Park Zoo in Christchurch depends on visitor entry fees for their income, and the Covid 19 lockdown put their budget into a tailspin. When Orana Park needed some help to care for their beloved animals, and you - the donor came to the rescue!
Givealittle
Jack's mullet makes a mark
February 2020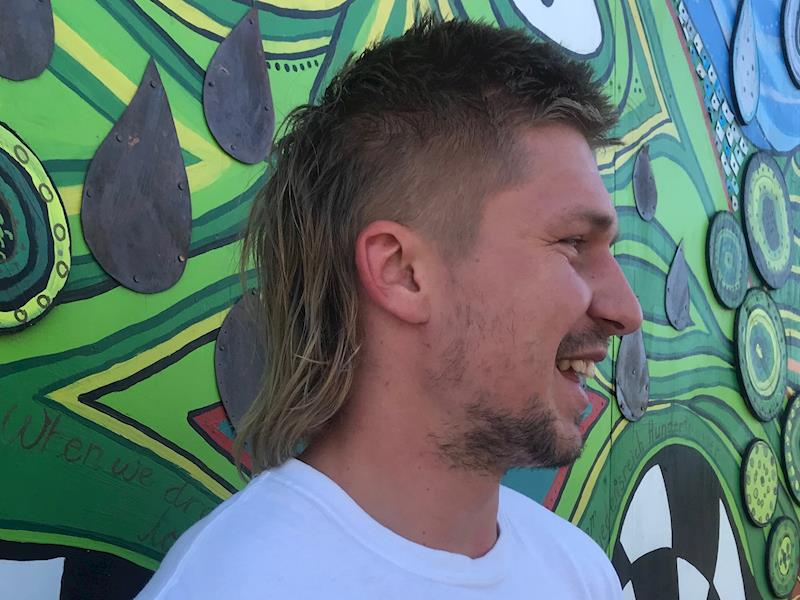 The people have spoken, and they wanted Jack's mullet to stay! Jack helped raise over 15k for Bald Angels Charitable Trust who provide care for vulnerable kids in the Northland community.
1News
George Glover's Black Dog swim
January 2020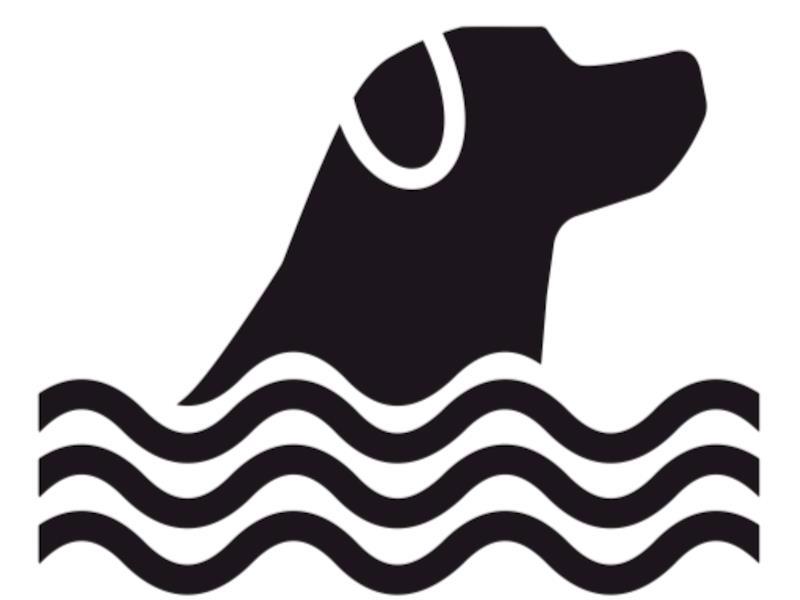 17 year old George Glover completed his record-breaking swim across the length of the Queen Charlotte Sound - TWICE, and smashed his goal raising funds for Key to Life. Swimming Queen Charlotte Sound had never been done before and his swim raised $64,092! To George and your support team: you are so incredible!
Stuff Sport
Albie's World Record Attempt for Mental Health Awareness
October 2019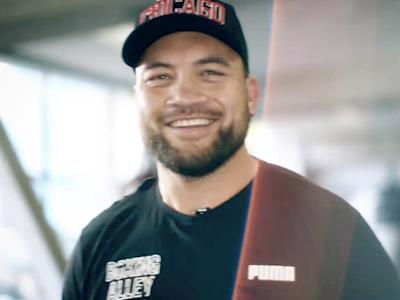 On Monday 21st of October, the amazing Albie Roebeck broke a Guinness World Record for "Longest Punchbag Marathon" to raise awareness for Mental Health and reduce the stigma around suicide and depression, fundraising for Wood For the Trees and Mental Health Foundation of New Zealand.
Albie had to punch a boxing bag for 60 hours continually under a strict set of rules! His world record attempt took place at Boxing Alley on Monday 21 October 2019.
Te Ao Maori News
24 hour Tyre Flipping for Mental Health
July 2019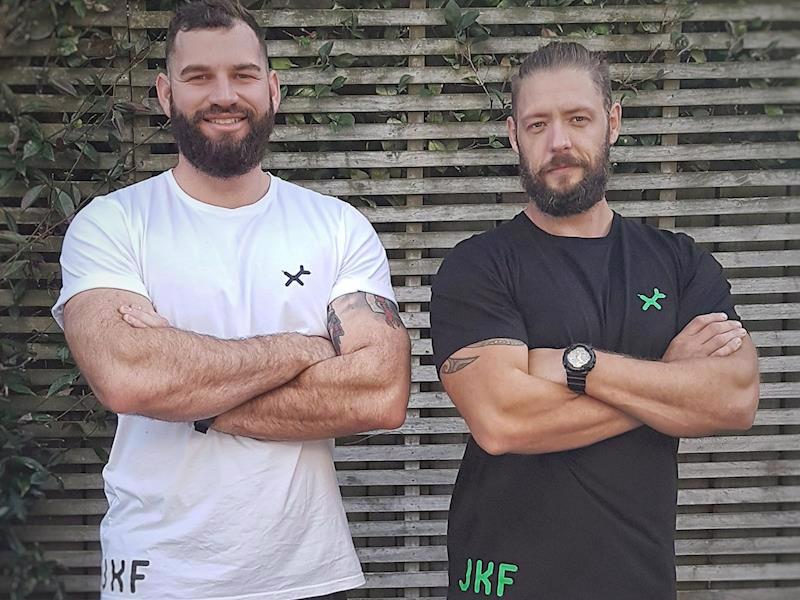 Great New Zealanders Gareth and Tom broke a tyre-flipping Guinness world record for a cause that was important to them - Mental Health - and to raise awareness about the high suicide rates in Maori and Pacific males. They raised $12,601 for the Sir John Kirwan Foundation. Donations made to the Givealittle page went to support Sir John Kirwan Foundation.
NZ Herald
Bryce Casey's Spare Change for I Am Hope
July 2019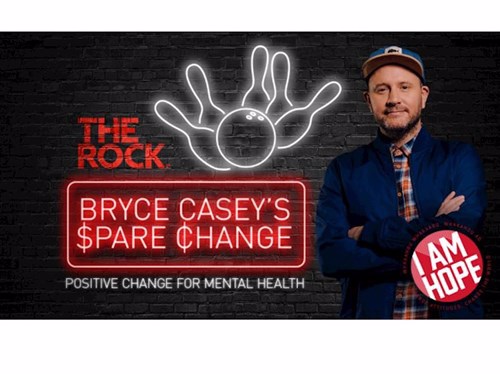 Bryce Casey from The Rock's Morning Rumble team bowled for 58 hours straight and raised $366,600 for Mike King's I Am Hope charity.
Newshub
Kiwis get loud
July 2019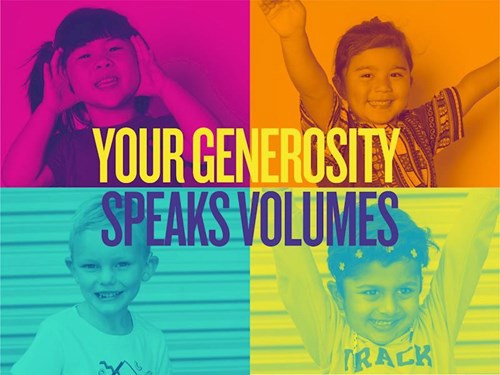 Kiwis are on track to raise over $37K by wearing their Loud Shirts while helping deaf children via The Hearing House https://givealittle.co.nz/cause/loud-shirt-day-2019
Gumboots for hope
April 2019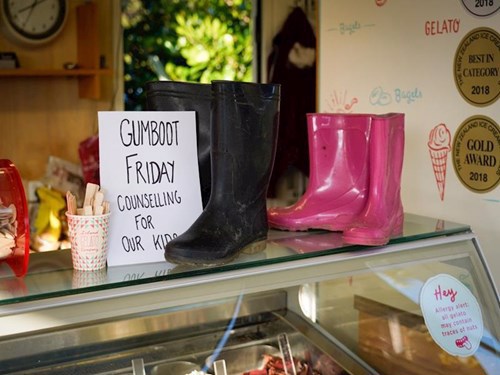 Mike King's I Am Hope foundation raised $392,568 on Givealittle, as part of their Gumboot Friday campaign to provide free counselling for kids in need.
Sharing the healing words after the Christchurch shootings
May 2019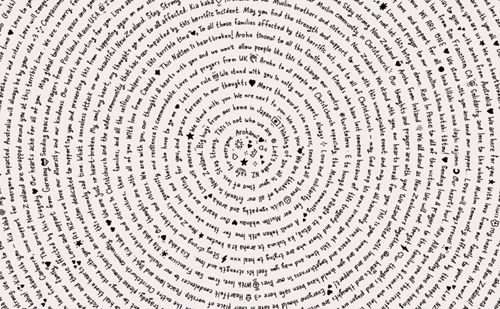 After the Christchurch shootings thousands of people turned to Givealittle to express solidarity and support for those affected. The main Victim Support page on Givealittle received 97k donations from 139 countries. A selection of donation comments was collated into an artwork to capture some of the heartfelt sentiments.
#InOurWords
Press release
Alofa mo Samoa - the measles epidemic
April 2019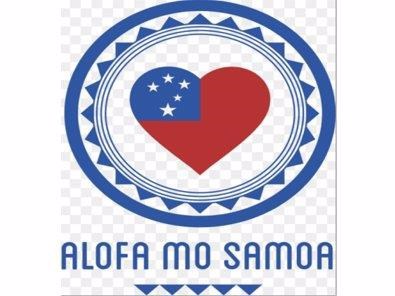 Alofa Mo Samoa A few All Blacks pledged $30k, and spearheaded this campaign to support effected families directly who had lost loved ones as a result of the Measles epidemic in Samoa.
Stuff News
Saving Ka'iulani
April 2018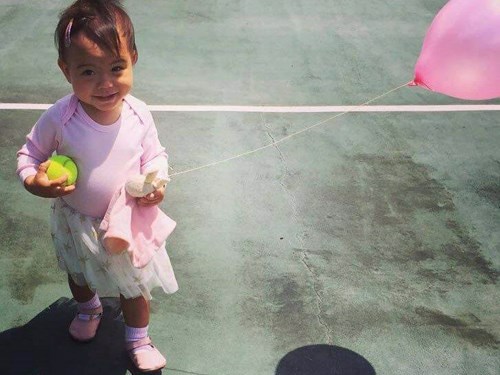 Rugby players, businesses, and schools joined in to help and raised $129K for Ka'iulani's treatment to beat Neuroblastoma.
After months of cancer treatment in Spain, in January 2019 she was reported to be cancer free, healthy, and happy.
Southern ploughman takes on the world with some help from his friends
December 2017

The community came together to help Bob Mehrtens get his tractor and plough to Kenya, where he won Silver in the reversible ploughing class.
Bringing Maggie home
April 2017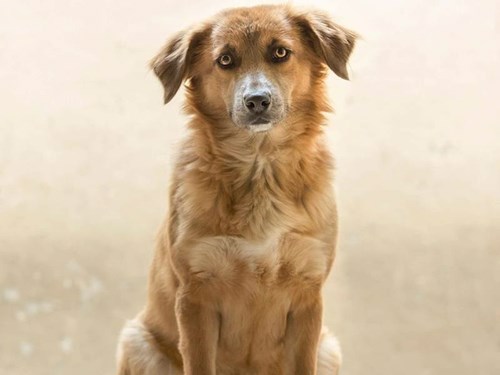 Maggie's dad raised nearly $15K to bring her to NZ all the way from Mexico.
She now lives a life a luxury and you can even follow her on social media! https://www.facebook.com/getmaggiehome
Mountain Bikers club together to save a bike park in Methven
March 2017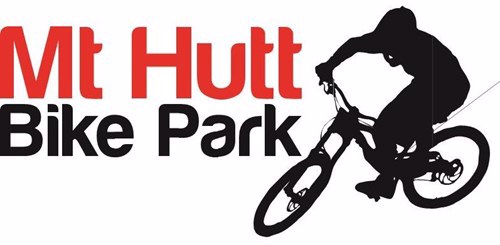 $120K raised to secure the future of Mt Hutt Bike Park. To quote organiser Daniel Burgess "The people that put their money into it can feel proud to be involved in something that is totally a community-led project for the community."
Radio Active Reactivated
February 2017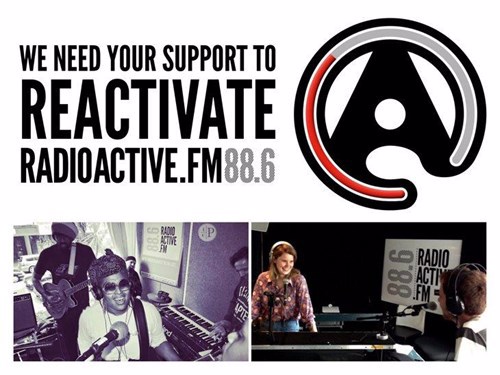 $91K raised to give Radio Active a new lease on life and keep it as a proud supporter of local music and creative communities in Wellington.
Christchurch Port Hills fires
February 2017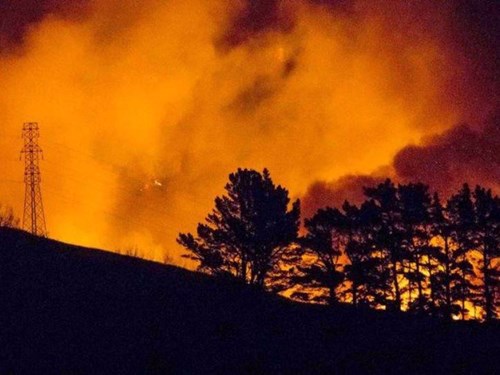 Lots of pages were set up to support those impacted by the Christchurch fires and help with rebuilding, including $412K raised to help the family of Steve Askin, a helicopter pilot killed in an accident while fighting a blaze.
New Zealand bought a beach!
February 2017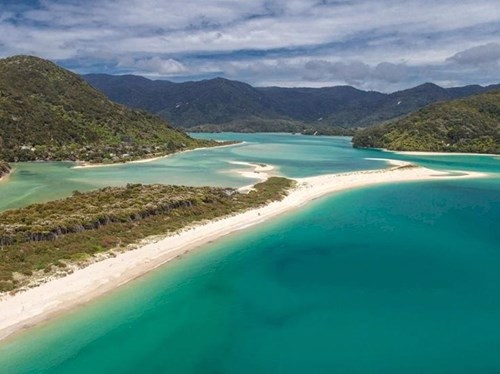 Over $2M pledged by 32,329 generous backers.
Nepal Earthquake
April 2015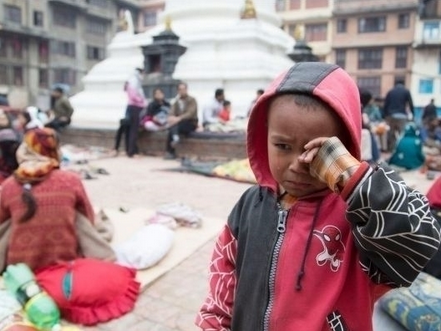 Donors through Givealittle raised half a million dollars for victims of the Nepal earthquake in less than two weeks.
Lucy Knight
September 2014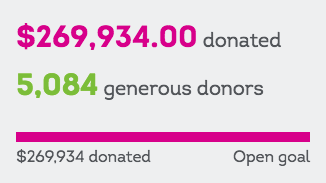 People from all around the world contributed to a fund to thank Lucy, for her brave actions defending a mugging victim.
A new home for Tobi and Sarah
February 2014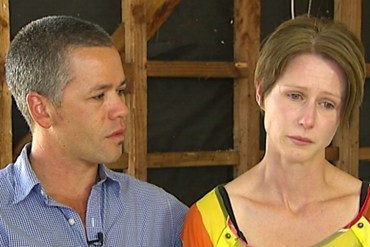 Campbell Live viewers banded together to raise more than $200,000 for this Te Aroha couple.
Stuff article
Doctor Jared's dream comes true.
January 2014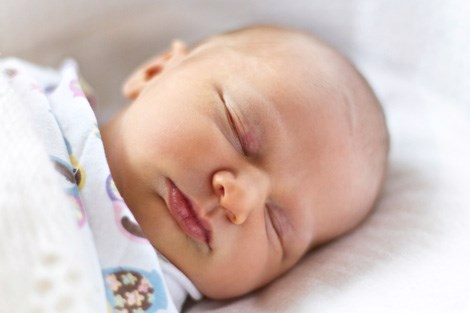 At the end of January Elise Alexandra Grace Noel was born – the baby Doctor Jared was desperate to meet, and did thanks to Givealittle donors.
Chipping in for Team New Zealand
October 2013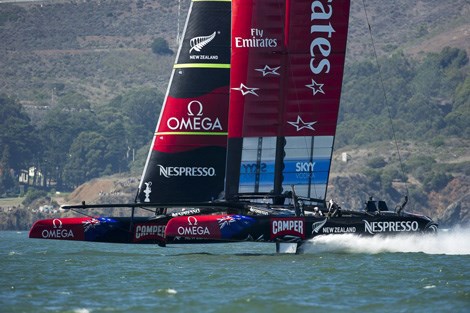 Fans showed their support for another chance at winning the America's Cup.
Lily's brought home
July 2013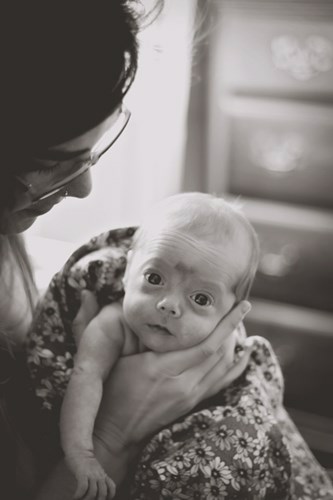 Baby Lily was born prematurely in China, but thanks to donors she got home safely.
A man's life changed
June 2013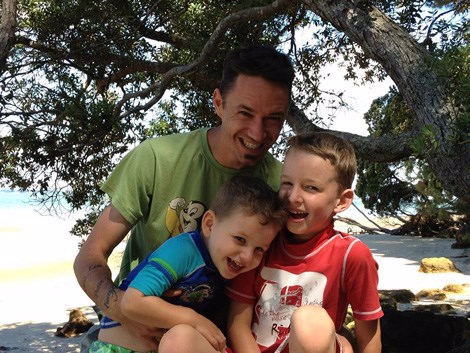 Givealittle donors raised enough money for surgery to fix Robbie's brain.
It's all about health -
March 2012
treatments, recovery and to fund cancer research and support.
$7,000 raised in 14 days for Nepalese orphanage
October 2011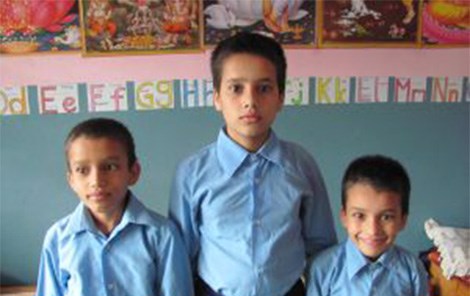 We see the power of Kiwis using social networks in action again with the '7K in 14 days' cause.
Help for Pike River families
November 2011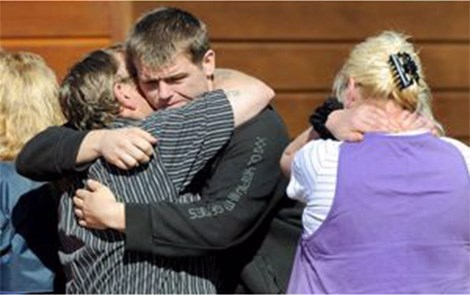 The cause to support the families of the Pike River Miners raised $80,000.
Kiwis dig deep for tsunami victims in Samoa.
September 2009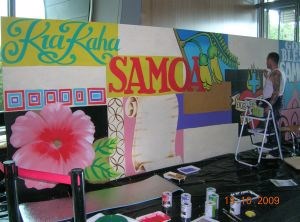 The New Zealand Red Cross' cause for Samoa raised more than $200,000.
Givealittle goes to the cats
September 2009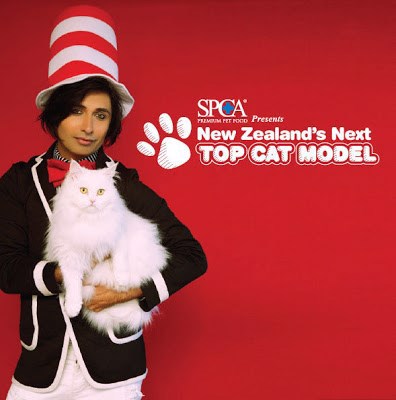 Moggies from around the country battle it out to be NZ's Next Top Cat Model and raise plenty for SPCA & Lonely Miaow.
Bringing Julie home
February 2009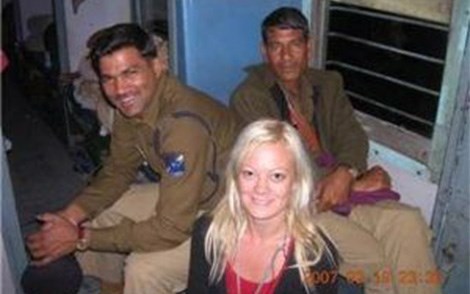 Our first really big page. Hundreds of people around the world chip in to bring injured Kiwi Julie home from Vietnam.