Givealittle is the trusted online fundraising platform for all New Zealanders.
Since 2008 we've been connecting kiwi's in need with people who care - we're passionate about connecting New Zealand causes with generous online donors and giving fundraisers the tools they need to succeed. Givealittle has become more than a website to facilitate fundraising – it is a platform that people, schools and charities trust to help solve problems, show care, and make lives better. We are proud to be owned and operated in beautiful Aotearoa, and are also a registered not for profit Charity (CC57443). From 2012 to 2019 we operated as part of the Spark Foundation and in early 2020 we were acquired by Perpetual Guardian who continue to support our operations.
Givealittle is a team of 10 real people who love working here. Because we are an online platform, there is sometimes the perception that robots do everything, but is actually humans! Every page on Givealittle is reviewed by one of our customer care team and if we need a cool new function, or something needs the bugs worked out, our Tech Team are on hand to get it sorted. Our Customer Care Manager and Comms Lead ensure we are delivering a great service, and our General Manager Mel Steel who is always on hand steadying the ship. Working at Givealittle means something new every single day, and we are a very tight knit team who really care about the people we interact with. Givealittle is proud to be owned by Perpetual Guardian since 2020, and align really well with their philanthropic philosophies.
Find out more about the philosophy that underpins what we do.
Check out some of our favourite pages from over the years.
---
Scroll down for some highlights from around 14 years of facilitating Kiwi generosity
Givealittle's Generosity Report for the 2023 Financial Year is Published
November 2023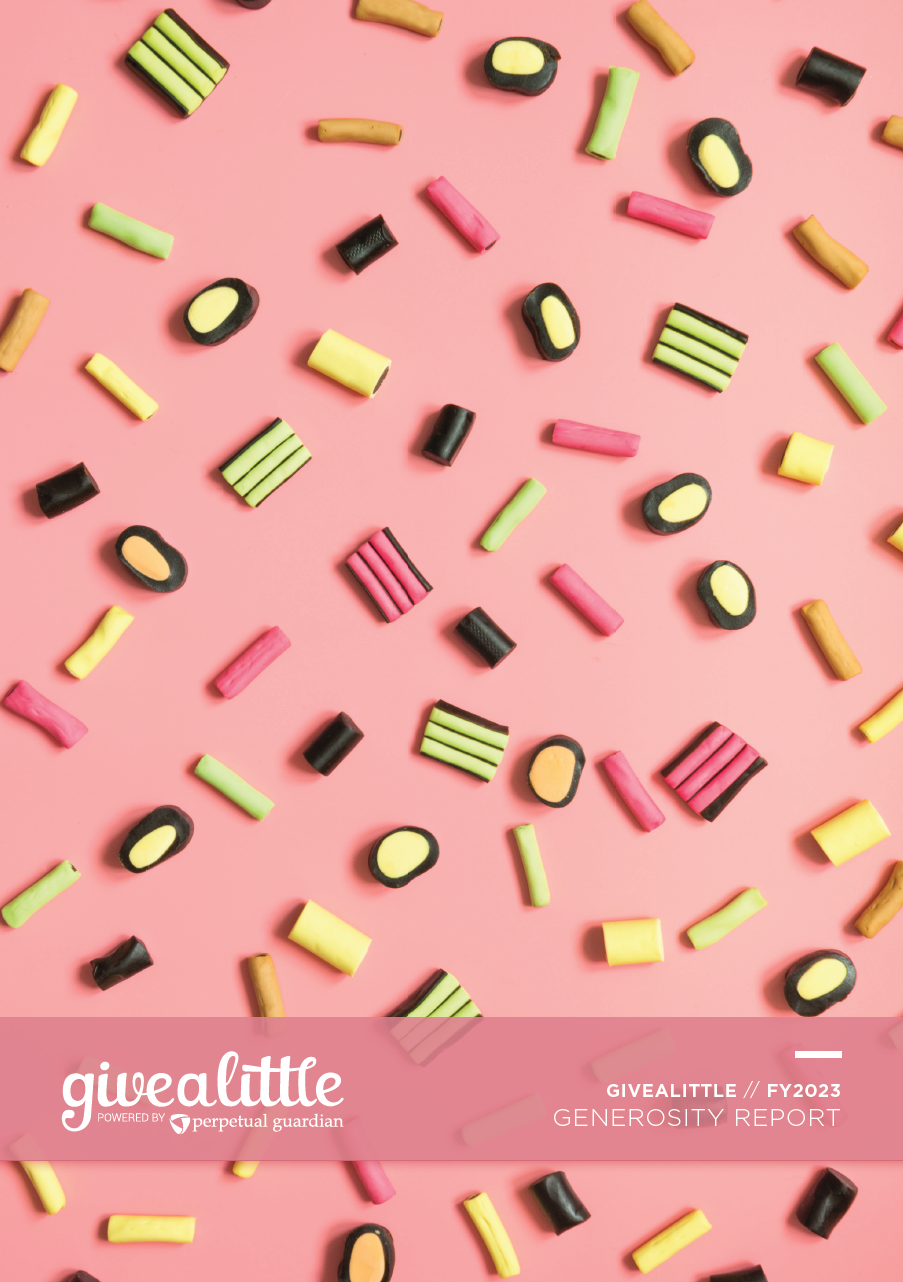 Our second Generosity Report is published! It's a collection of stories and stats from the 2023 financial year that paints a picture of the incredible generosity of Aotearoa. Full PDF can be read here.
NZ Herald
*August 2023 *



Givealittle has collaborated with the online Will provider Footprint to encourage more Kiwis to consider leaving a gift to charity in their Will.
Many New Zealanders use bequests in their wills to support causes or organisations they care about, and our collaboration with Footprint aims to help our users (and your donors) keep the good stuff going by providing the opportunity to leave a legacy gift to charity, and create a discounted Will on Footprint.
Read More here.
Givealittle's First Generosity Report
May 2023

Givealittle's first Generosity Report is published for the 2022 financial year and we think it's pretty beautiful. The report is a collection of stats and case studies that try to capture the amazing Kiwi generosity that we are so proud to be a part of. A special thank you to Jason Hooker and his Whanau, along with Kids Can who appeared in our feature on 1News.
1News
Generosity Report PDF
Extreme Weather Events
January - February 2023


The North Island experienced extreme weather conditions back to back in early 2023 where thousands of people lost their belongings and homes intense flooding in Auckland, and then Cyclone Gabrielle which hit especially hard in Napier, Hawkes Bay, Esk Valley (and surrounds) causing unprecedented damage and loss. Kiwi's acted quickly, creating over 200 pages overall to help those who needed it. Stuff NZ began fundraising immediately, and raised $4.5M; the second largest page in Givealittle history.
Givealittle - Crowdfunding as part of a disaster response
Generosity Generator - The Beginning!
April 2022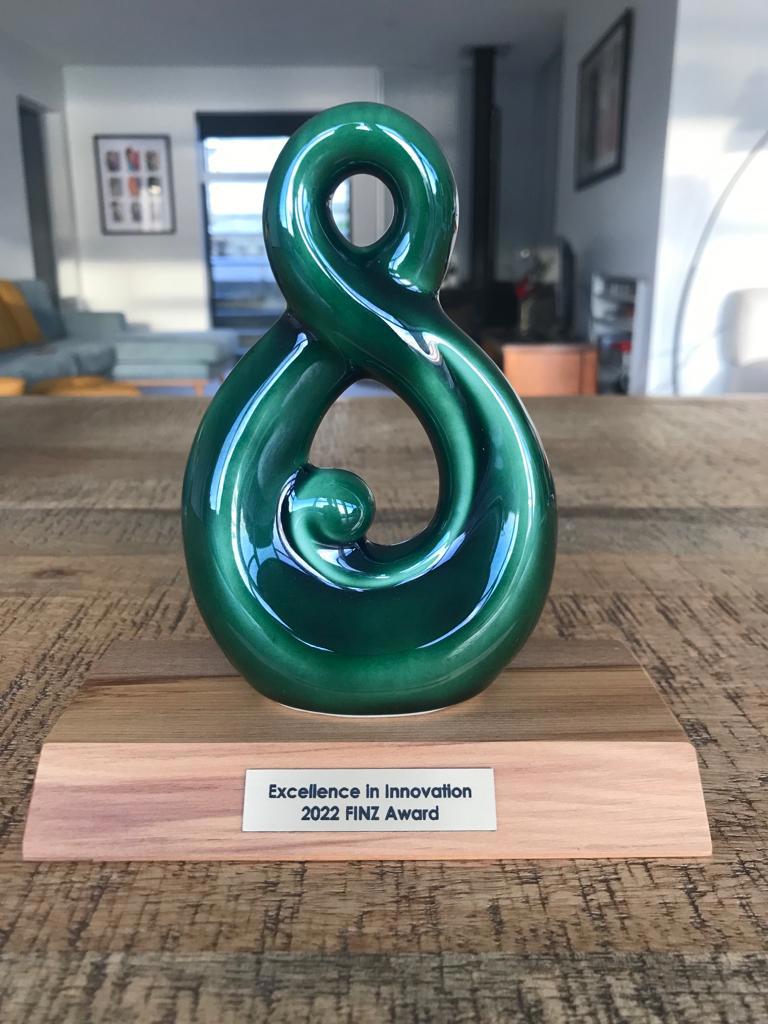 Givealittle has been proudly partnered up with The Funding Network since March 2020, and in April 2022 the pilot program for Generosity Generator began. The Funding Network NZ trained 347 charities in how to plan and run a successful crowdfunding campaign and then supported them with their own two-week crowdfunder hosted on Givealittle. The Generosity Generator pilot raised over $240k, and was the recipient of 2 awards from the Fundraising Institute of New Zealand, continues on Givealittle annually.
Find out more
Support for Tonga
December 2021



After the eruption of Hunga-Tonga-Hunga-Ha'apai volcano in Tonga, nearly 30 pages were created and over $300K was raised to support in various ways.
Find out more
Team fundraising introduced to Givealittle
February 2021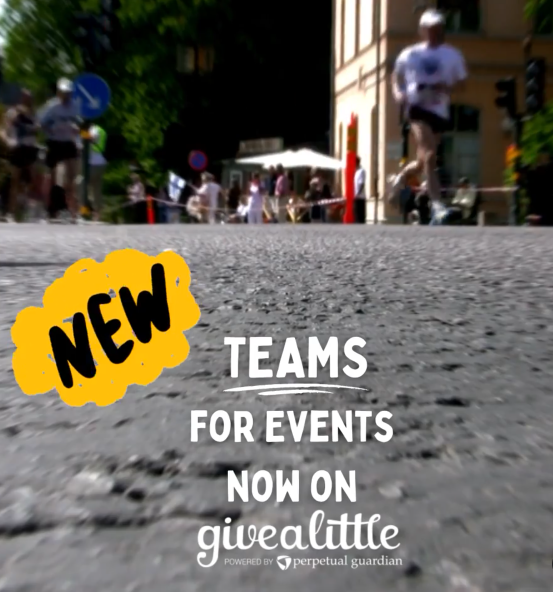 Event fundraising pages now allow people to fundraise as a team. Individual fundraisers can have their own page that feeds into a team total, or your group can just set up a team page and collect donations together, or you can do a combination of both.
Find out more
A new resource for Charities on Givealittle
August 2020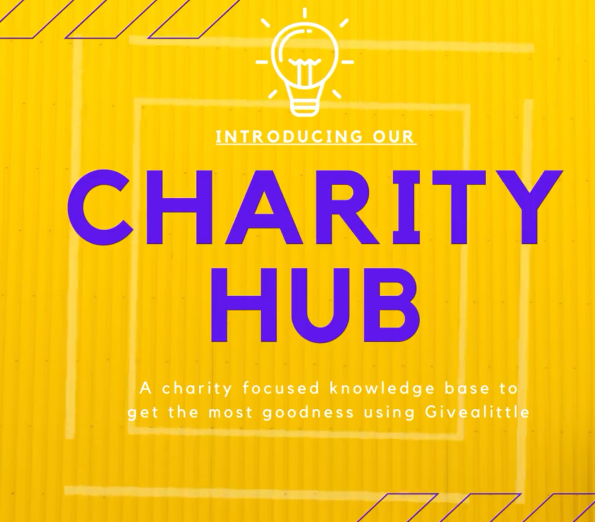 Givealittle has introduced a Charity Hub portal for charities, to help them make the most of Givealittle. The Charity Hub gives advice on what features are available for charities and how they might be leveraged for successful crowdfunding and campaigns.
Givealittle Charity Hub
Spotify for Artists partner with Givealittle
August 2020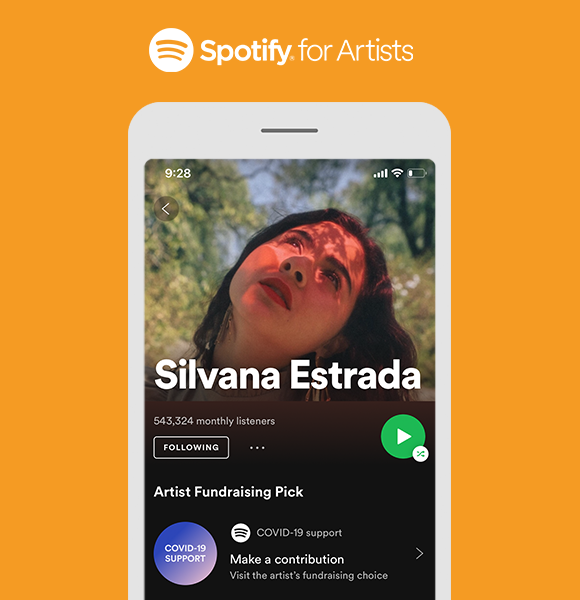 The Givealittle team are excited to announce our partnership with Spotify as the exclusive platform for their Artist Fundraising Pick in Aotearoa. With an Artist Fundraising Pick, Spotify Artists in New Zealand can raise funds from their fans directly via Spotify; using Givealittle.
Find out more.
$150 Million raised on Givealittle
August 2020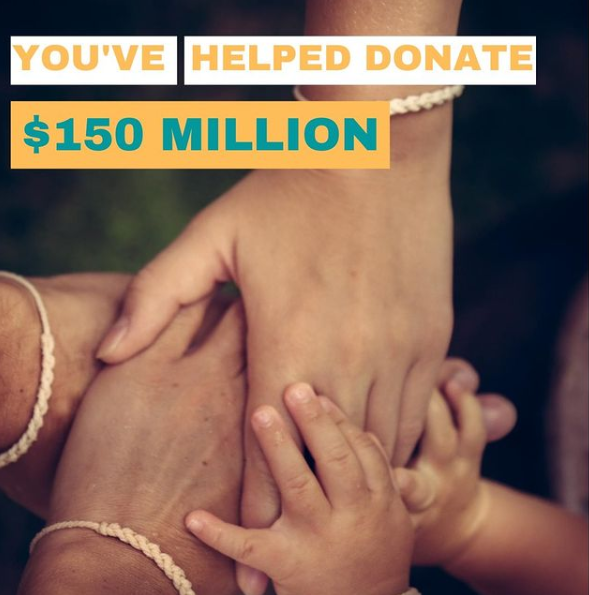 All-time donations to Givealittle reach $150 million. Thanks to all those generous Kiwi's.
Lets Not Forget - RSA takes Poppy Day online
April 2020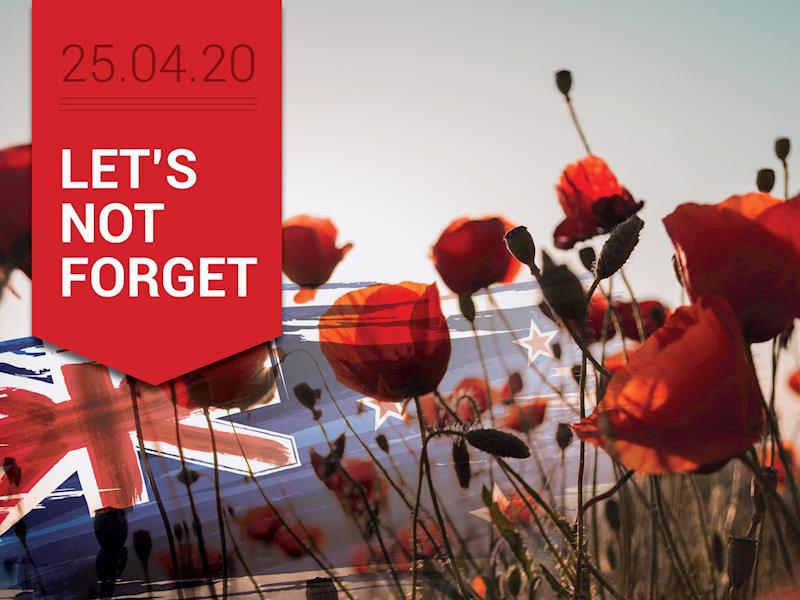 RSA's have had to postpone the national Poppy Day Appeal and Anzac Day services due to the Coronavirus lockdown. Perpetual Guardian led the charge to help fundraise for RSA's critical work to support NZ veterans, the oldest were among the most vulnerable to the effects of COVID-19.
1News
Givealittle moves to Perpetual Guardian
April 2020



Givealittle moves to new ownership with Perpetual Guardian, but we're still the same Givealittle - providing a non-profit platform for Kiwis to connect and support each other. Perpetual Guardian is the country's largest and premier provider of the full suite of estate planning services, and the Givealittle platform is a welcomed addition to the group's family. It will continue to be run as a not for profit service.
Press Release
An outpouring of support for Christchurch and NZ Muslims
March 2019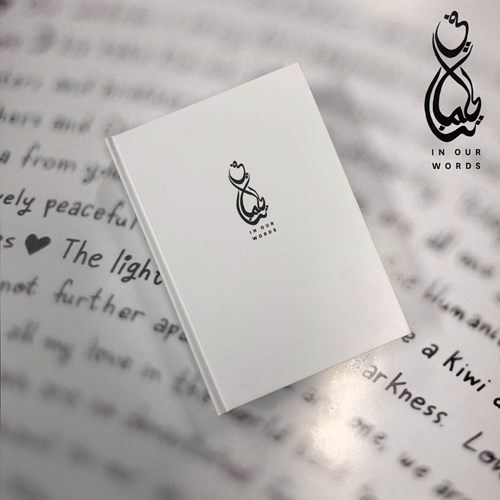 Over $10 million was donated to Victim Support through Givealittle after the attack in Christchurch on March 15th.
The heartfelt messages left by donors have been transformed into artwork and a book which were delivered to mosques around the country. https://inourwords.co.nz
$100 Million all-time donations!
January 2019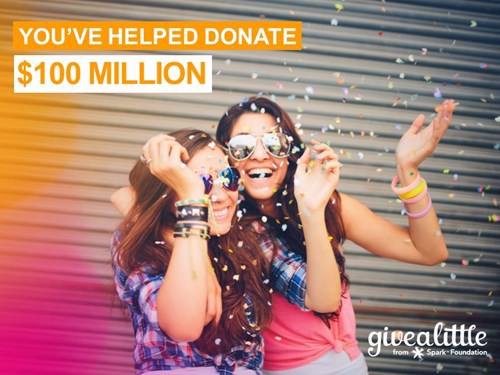 $100 million donations made through Givealittle since we started 10 years ago. We're proud to play a part in such awesome Kiwi kindness.
Givealittle's 10th Birthday!
December 2018



10 years of Kiwi generosity.
59,106 Givealittle pages created.
Over $97M in all time donations.
A trip down generosity lane for 2017
December 2017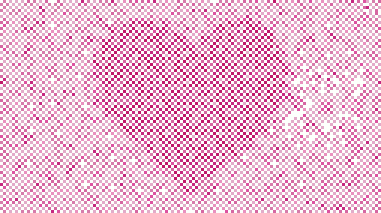 More than $17 million was donated on Givealittle in 2017. Here's a video update with a closer look at just a handful of amazing outcomes made possible, thanks to the generosity of New Zealanders like you.
Year in Review 2016
December 2016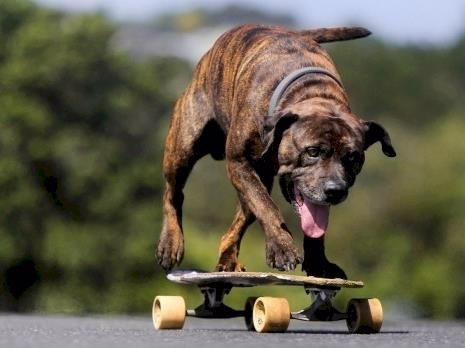 Our best year to date, and we shared some highlights in this video update.
New Zealand bought a beach!
February 2016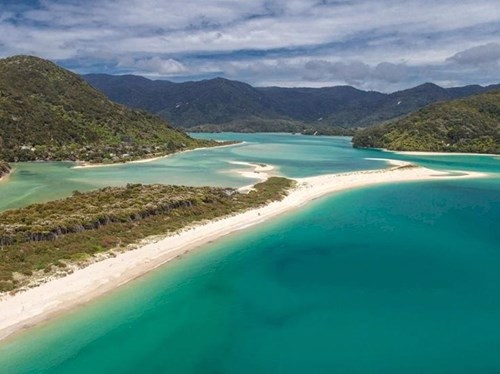 Over $2M pledged by 32,329 generous backers - and a pretty intense time for our crew. Still one of the biggest pages we've ever hosted.
A review of January to March 2015
March 2015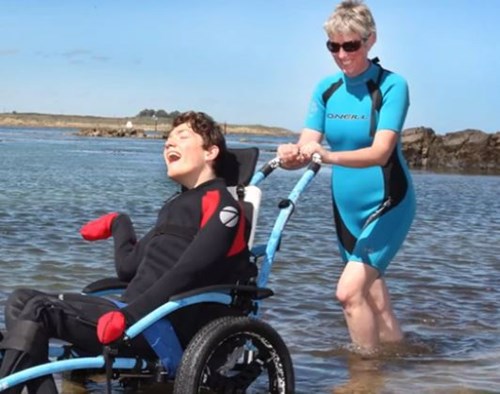 Another quarter bigger than the last. Check out the video update
2014 in Review
December 2014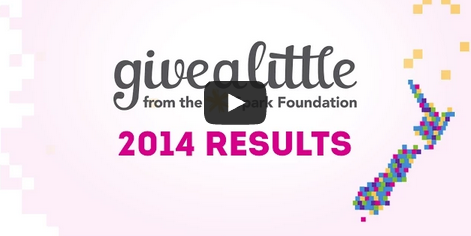 It was a big year for us, and we shared why in this slick video.
Spark My Potential
August 2014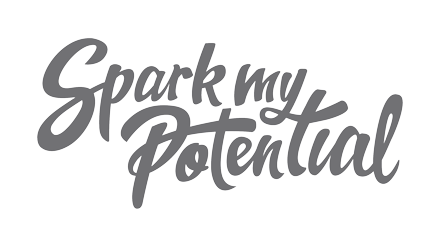 This crowdfunding accelerator programme was launched to coincide with the Spark rebrand, and helped New Zealanders reach their goals faster by matching donations.
Ten million dollar milestone
May 2014
In the evening of Sunday the 18th of May, a generous New Zealander's donation pushed us over the ten million dollar mark – wow!
Our first million dollar month
May 2014



A grand total of $1,086,609.95 meant that this was significant milestone for us!
We move to Spark.. a new family and a new look for Givealittle
November 2012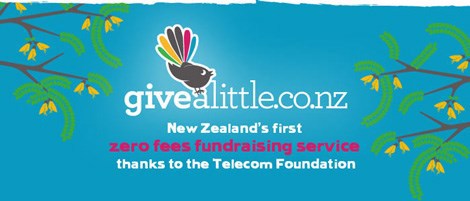 We join the Telecom Foundation (later renamed the Spark Foundation) and unveil our brand new look.
Kiwis do amazing things on Givealittle
August 2012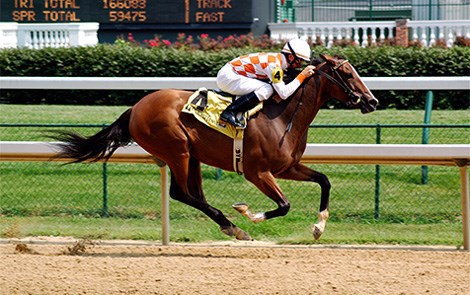 From living in snow caves to racing horses across Mongolia, we continue to be amazed and inspired by the incredible things people do for good causes.
Disaster strikes in Christchurch
February 2011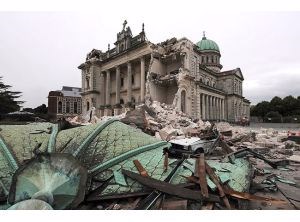 People across the world respond and give more than $350,000 to support quake-affected Cantabrians.
The first million
December 2011



We end the year with a bang and hit the one million dollar donation mark.
Bringing Julie home
February 2009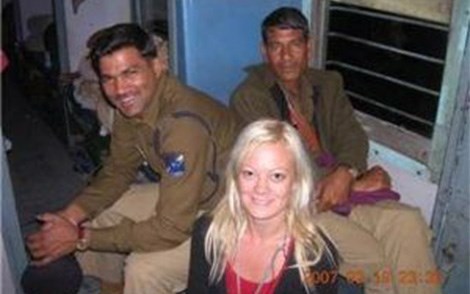 Our first really big page. Hundreds of people around the world chip in to bring injured Kiwi Julie home from Vietnam.
We flick the switch
December 2008



Givealittle goes live on 3 December 2008 - we were actually at the pub when it all happened!
A launch party, without a launch
October 2008
Givealittle is launched with a party, but being the teasers that we are, we don't yet reveal the site.
A great idea becomes reality
January 2008
Angel investors Movac back the Givealittle social enterprise and things get serious.