13/01/18 Ride for Tina 14 January 2018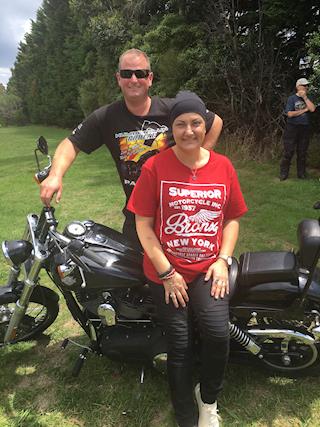 A charity bike ride was organised for Tina by Blair and Billie (Gary Worsley Motorcycles). What an amazing day! It was the most fun her family have had in a long time. After being very apprehensive, Tina loved her ride on the back of Blair's Harley Davidson! Special thanks also to Mark and Demelza (The Workshop), Christine (Alchemy Coffee) and all the riders/drivers that took part in #ridefortina. Everyone's support and generosity is hugely appreciated.
Tina has had her second round of Avastin, and will be having a scan after her third round.
0 comments | Login to leave a comment