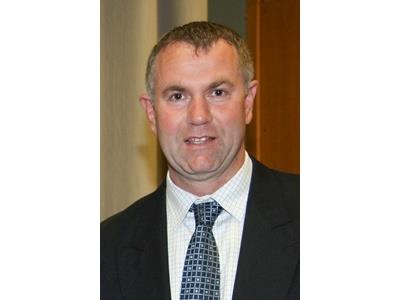 Brian Cowie's USA Treatment and Rehab Fundraiser
Brian has been accepted into a stroke treatment programme in the USA. We are fundraising for travel and treatment expenses
Nationwide
Brian 'Blizz' Cowie
Blizz attended Waitaki Boys' High School in the late 1970's early 80's. He played 1st XV Rugby for the school as a loose forward and made a New Zealand Secondary School team in his last year at school.
He entered the NZ Royal Police College in 1985 and graduated later that year. He was posted to Invercargill where he worked in uniform before entering the CIB. He continued to play rugby for the Old Boys Rugby Club.
He joined the Invercargill Armed Offenders Squad in 1991 and served on the squad till 2007, with the last 5 years as second in command.
In 1999 he was promoted to Sergeant and was in charge of a General Duties Section before returning to the CIB as a Detective Sergeant some 18 months later. In 2007 he was promoted to Detective Senior Sergeant in charge of the Invercargill CIB.
In the meantime he was a rugby referee for a number of years and coached the Southland Under 48kg rugby team, winning the South Island competition on more than one occasion.
He also has an avid interest in the horse racing industry through his parents being trainers in Oamaru and he has continued the family interest through his involvement in a syndicate owned race horse.
He was also Chairman of the Salford School Board of Trustees and was actively involved in the Southland community both through his work as a police officer and as a member of the community.
He has two teenage boys and a younger boy with his partner Jo Parnham who is also a serving police officer.
STROKE
In 2009 Brian was diagnosed with Atrial Fibrillation which is an irregular heartbeat caused by a malfunction in the heart's electrical system.
As a result he was required to undergo two cardiac ablation procedures in Christchurch in an attempt to correct his condition. He continued to work and hold his position on the Board of Trustee and coach representative schoolboy rugby.
In November 2011 at the young age of 47 years, while at work, he suffered a massive stroke.
He was rushed to Invercargill Hospital and then flown to Dunedin. The prognosis wasn't good but he was eventually stabilised and spent over 3 months in hospital and rehab in Dunedin. He was released and returned to Invercargill in February 2012.
As a result of the stroke he has very limited speech and movement down the right side of his body. He can walk but only with a brace on his leg and he has little or no movement in his right arm. He also has a condition called Aphasia which complicates his ability to communicate both receptively and expressively.
In April 2013 he was medically disengaged from the Police ending a 28 year career.
TREATMENT
Recently on 60 Minutes there was a documentary which involved a person who suffered a stroke getting treatment in the USA. The treatment takes place in Los Angeles in Florida. It is very new and has only been known for the last 3 years.
Approximately 1000 people have been treated so far with the numbers rising every day.
The treatment involves an Etanercept injection into the person's veins in the base of the neck which goes to the brain and which can assist in regenerating affected brain cells. In some cases the treatment can improve a sufferer's condition in a major way.
After going through a screening process, Brian has been accepted for treatment. He has been told that due to the extent of the stroke he has suffered the treatment will not be a cure but it can have positive effects around movement, fatigue, clarity in the head, motivation, sensation, senses, taste, smell etc.
Fatigue is a huge factor as he tires easily, having to sleep during the day 2-3 times. This causes him huge frustration when he is trying to keep up with three sports minded boys.
Further information in relation to this treatment can be found on the following website: Institute of Neurological Recovery: www.strokebreakthrough.com
If he responds well to the first injection, he has the option of a second treatment which can further enhance the first treatment.
It is estimated the trip and treatment will cost approximately $30 000.
Refer to Activity button to follow updates of Brian's treatment.
---
Latest update
Update for 29/09/2014 29 September 2014
Posted by: Invercargill CIB
21 September 2014 2:26:04 pm NZST Subject: Second treatment update Hi everyone, We had a very nice few days up at Pompano Beach very relaxing. Took Brian to the antique mall he was like a child in a lollie shop he loved every minute of it. I thought at one stage we were going to need a shipping container for everything he wanted to bring home! But he walked out very happy but with no purchases. Brian has been putting together day after day without any signs of fatigue this takes some getting used to but in a good way. We had the second treatment on Friday (Saturday your time ) he reacted differently to this injection. He indicated that he was experiencing further enhancement of his taste/sensation in his mouth, sight and sensation in his right side limbs. He also was able to read off some simple flash cards. What was noticeable while having tea on our way home was that he was experiencing waves in his head which he didn't experience last time. He was still a little like this today which he was finding a little strange but tonight he is back sharp as again. This morning he walked without his brace into the bathroom and went to the toilet, normally he would struggle on the hard surface but his toes weren't curling like they used to. So he has effectively had further enhancements from the second injection as he had with the first which is awesome. These enhancements are expected to continue to improve over the next months. This treatment is truly amazing. We have meet a number of people who are here having the treatment and all have had varying but consistent results. We learnt that in the last few days Doctor Tobinicks Wikipedia page had been altered by one of his critics and incorrect information was posted in place of his biography. It was noticeable the effect it has on him and his staff. They are constantly battling to keep the credibility of himself and the treatment the irony is that there are hundreds of people who have received this treatment and will swear by it. It is hard to get your head around. There is so much negativity but on the other hand the patients wouldn't be without it and it is such a simple procedure and has some life changing results for so many people. I have asked Brian was it worth the trip and with out a doubt he is ecstatic with the results he has got :-) and looking forward to getting home and putting it all together and enjoy the benefits he has got. Brian is amazed and so thankful that he has got his taste back, this on it own has been the most remarkable thing. And if it were not for this treatment we do not see any other way he would have got his taste back. We are so very thankful for the outstanding support we have received there are no words that can express our gratitude. This whole experience has been incredibly humbling and we are so lucky to have had this opportunity. So a huge heartfelt THANK YOU to everybody :-) We are looking forward to getting home and catching up with family and friends :-) So until then take care. Kind Regards Brian and Jo
---
Latest donations

Te Anau Police Social Club
on 11 Dec 2014
Good Luck with your treatment. We hope all is going well.

Boyce Family
on 18 Nov 2014

Brian Cowie
on 24 Oct 2014
All the best

Blizz and Jo, hope your trip was successful. All the very best for the future.

Grant, Claire, Callum & Lachlan Nimmo
on 06 Oct 2014
---
Who's involved?

Created by, and paying to a verified bank account of, Invercargill CIB
---
Page Moderated
The page has been checked by our team to make sure it complies with our terms and conditions.
---
Want to get in touch with Invercargill CIB?
Ask a question here
---
Any concerns?
Report this page
---
This page was created on 31 Jul 2014 and closed on 31 Dec 2014.