Update # 1 28 May 2019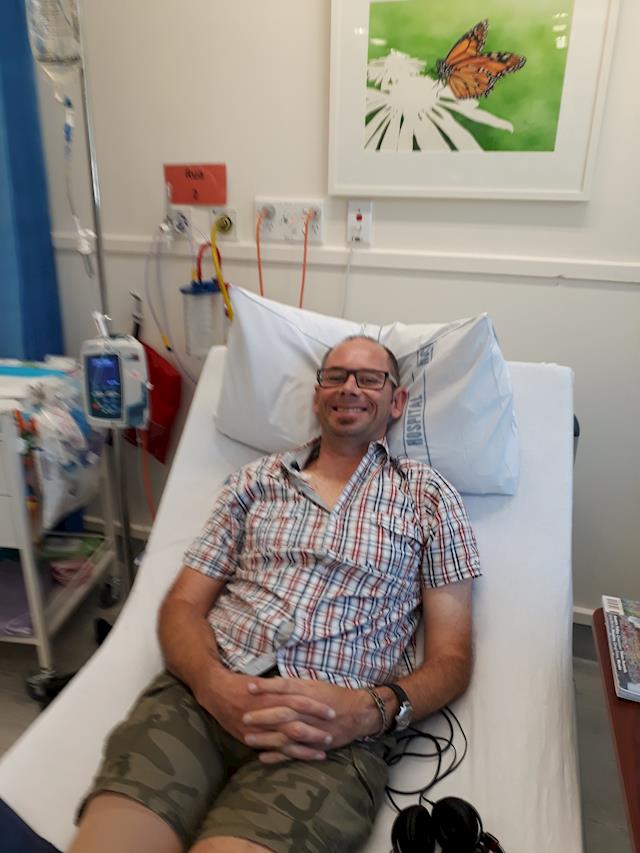 Thanks to everyone for your contributions and support, I'm so pleased to have you in my corner backing me and Team Shanks.
Past – They tell me the primary type of cancer I have is very rare and very few of the medical teams or specialists I've dealt with have personally come across it. We've have some experts from around NZ and the USA (from UCLA and Boston Hospital in Massachusetts) involved in reviewing my information and giving input into my treatment plan. According to US based research the average age of someone diagnosed is 68 (I'm not in that age bracket yet!), and the incidence rates of someone getting it are around 0.4%-0.6% of all cancerous tumours. So what are the chances …feeling damn unlucky!
Present – I have just completed round 1 of chemo, it's a very exhausting and intense treatment regime and instead of your bulk standard 1 day of treatment every 3 weeks, I have 3 days of treatment in week one, 1 day of treatment in week two, and one day of treatment in week three - yuk! (but currently a necessary yuk!)
Future – We start round two this week (last week of May). A pretty important scan is coming up at the end of this round of treatment to see if the chemo has been able to halt/reduce the size of the tumour in my lung. The oncologist is then going to decide whether we continue with the current chemo plan (yes - if it's making a difference, and go to Keytruda after that) or whether we go straight to Keytruda.
I'll keep you all updated when I can. Your thoughts, prays and best wishes are always welcome.
1 comment | Login to leave a comment
Great to have an informative update, thanks for that Brent. Thinking of you as always and sending love to you and the fam. xx