Challenging regulations that allow poison (1080/brodifacoum) aerially dropped in Nelson & NZ without public consultation.
It is crucial this Appeal goes ahead because the public need to be involved in whether poisons are dropped in our natural environment.
Nelson / Tasman
Our objective is to raise funds for legal costs for the Court of Appeal to give the public a say in decisions about aerial poisoning.
Background
We lost the first High Court case. However, in preliminary rulings, the Court of Appeal has accepted that we have an arguable and public interest case against the Brook Waimarama Sanctuary Trust (BWST), the Minister for the Environment and the Nelson City Council.
We need funds for the Court of Appeal hearing on the legality of the Resource Management Exemption Regulations 2017, which exempted aerial discharges of 1080 and brodifacoum poison bait from all the usual protections and public consultation requirements of the RMA.
We also seek clarification of the application of s13(1)(d) of the RMA to aerial poison drops. S13(1)(d) prohibits the discharge of any substance to the bed of any river without permission in the regional plan or a resource consent. This section is potentially very important. Current aerial poisoners typically intentionally discharge aerial poison over the entire operation area - including the beds of rivers and directly into the water.
We think it crucial to continue with our case to the Court of Appeal to try to overturn the Exemption Regulations so communities have a voice in how their local environment is managed and what protections are needed.
The fight against these Resource Management Act changes is for the greater good of community groups around New Zealand; especially so for those trying to have a say as to whether 1080 and other poisons such as brodifacoum are dropped around them.
Use of funds
The funds raised will be used for legal and court costs, which could reach $60,000 (and beyond). Some of the court fees have been waived the Brook Valley Community Group being an incorporated society.
Other page links
---
Latest update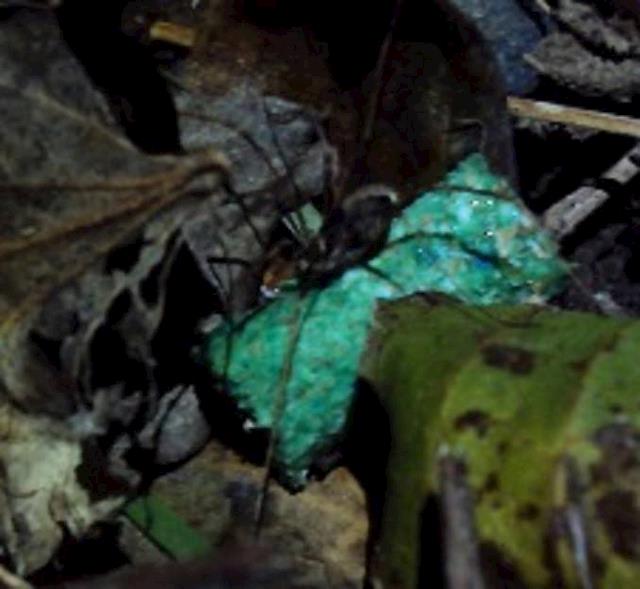 Update 10 December 2017
Summary of latest news and developments from Christopher St Johanser.
"We are pleased to have completed the gruelling process of supplying the Court of Appeal with applications and a new, comprehensive affidavit. Sue Grey, of course, remains the architect of our legal activities, which do us and our cause proud. The Brook Valley Community Group of necessity continues to concentrate its energies in that area.
We notice something of a downturn in the hostility directed towards us by the parties opposing our appeal. While Hansford and Shaw continue the programme of propaganda for the Sanctuary, it is clear that Butler's foolish claim of $600,000 of pro bono legal costs has backfired on them in a significant fashion.
Threats to wind up our organisation have ceased. New instructions in this respect have evidently been given to the firm representing the Nelson City Council, we think after some stern words to officers from our trusted local councillor, who is to be commended in that.
Meanwhile, the change in political fortune for Nick Smith continues. His demotion from significant Ministerial rank (Housing, Environment) to mere spokesperson on forestry and aquaculture is obviously rankling. He is the most vociferous of the National party's MPs in protesting that they should still be on the government benches; an absurd proposition not shared by his leader or by Steven Joyce. We hear reliable accounts of his being savaged at a recent local electorate meeting, with the ties to NCC policy promotion (the Sanctuary, the Dam etc.) under strong internal party criticism. Expect that to be a long-drawn-out and bloody battle.
Silence so far from David Parker, new Minister for the Environment, for Trade, and also Attorney-General, who doubtless is taking advice on how to handle the matter of his inherited court case. He's a busy man, of course. He has no choice but to make a critical decision in this matter. Either he supports Smith's amendments of earlier this year, having at the time called them appalling, or he does not. It's a tricky one for him. Crown Law will do his bidding, follow his instructions. They have no loyalty whatever to Smith. He really is yesterday's man. So they are silent too. There have been opportunities for them to attack us in recent weeks which they significantly have not taken. I know it is all straws in the wind stuff, but I am encouraged.
I am pleased too with the trojan work being done by many in getting our messages out and liaising with others around the country similarly affected by poison drops and other such iniquities. I do have more to say on that, but this post is already long enough to bring to a close.
Nice drop of rain, most welcome."
Photo taken of spider eating brodifacoum at Brook Sanctuary :(
---
Latest donations
$170

$100

Private

$100

Thank you Marcus, love your statement! I will leave this with you now, and thank you for the generous donation towards this. If you are able to down load this new Song (and share with friends) Poison Rain by Aly Cook (has had no 1's in Australia) costs only $2.15 to download, Go to Poison Rain https://itunes.apple.com/nz/album/id1342088626 or if you dont have itunes you can get an mp3 download here https://key2artistpromotions.com.au/store public health."

$20
---
Who's involved?
---
Page Moderated
The page has been checked by our team to make sure it complies with our terms and conditions.
---
Gallery
---
Got a question for the page owner?
Ask one here
---
Any concerns?
Report this page
---
This page was created on 23 Nov 2017 and closed on 20 May 2018.
---
You might notice some changes - we've updated our page layout to give a better experience. We think we've hit the mark, but if something's not right, please let us know by emailing feedback@givealittle.co.nz.