Thank you for your generosity! 11 April 2019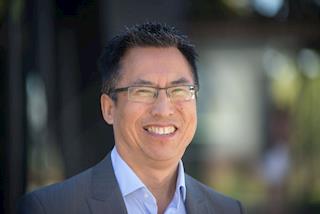 Kia ora
Many thanks for your generous donation through GiveaLittle to support those affected by the tragic Christchurch Mosque attacks.
This is a quick update to let you know that your donation is already being put to good use.
So far, Victim Support have provided support to more than 800 people directly impacted by the attacks. Almost $1.7 million in financial support has been provided to victims, including $1.42 million from our fundraising appeal.
Some of the things you've helped us provide to victims include:
• Lump sum cash payments to those bereaved and injured
• Flights and accommodation to bring family members to New Zealand
• Funding for funeral expenses
• Grants to help with daily living expenses and lost income
These payments are for initial needs only while we work with victims and the affected community around further criteria.
There will be many more needs for these funds in the weeks and months ahead, so it's important that we ensure funds remain available for those needs to come. We also need to take the time to make careful, well-informed decisions, guided by victims and the Muslim community, about the long-term use of funds. In the meantime, we'll continue to make financial support available for victims for their immediate needs.
The impact of this tragedy and the cost of recovery is going to be many multiples of what has been fundraised, so we're also working closely with government around how all the needs of victims and the community can be met.
As promised, your donation will not be used to fund the regular operations of Victim Support. All funds donated will be used to assist those affected by the tragedy and their families.
Keep an eye out for more updates on our website, www.victimsupport.org.nz.
Once again, thank you for your generosity!
Nga Mihi
Kevin Tso
Chief Executive – Victim Support
2 comments | Login to leave a comment
Thanks Kevin, you & your team are doing a great job. Keep it up!

It's been so sad losing lovely innocent people . It's the least I could do to give a little .Just wondering if the family's are eligible for winz help too . The people of NZ and the world have given so much which is a beautiful thing to do, I'm sure being NZ citizens they are going to get ongoing help from winz and the Muslim community as they are so very supportive of each other too .💜