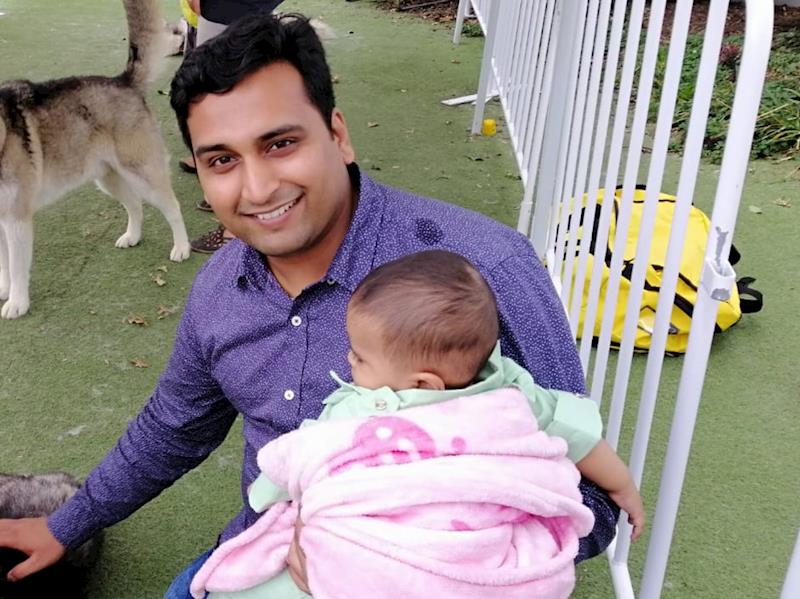 Christchurch Terror Attack Victim (Deceased)- Farhaj Ahsan
Let's help Farhaj's family with some love
Nationwide
We are creating this page on behalf of Christchurch Terror attack victim Farhaj Ahsan.
Farhaj Ahsan was one of the 50 killed in the Christchurch Mosque Shootings on the 15th of March 2019. He leaves behind his wife, 3 year old daughter and 7 months old baby boy. His loss had effected his family and their surviving with daily expenses in this country as he was the sole provider for his family.
Farhaj was a very easy going person, he always wore a beautiful smile and was always ready to help others. He is a wonderful person and a beautiful human being with a caring heart.
I know that we can't bring the little ones their father, but by supporting them financially we can bring the little ones' the future which their father Farhaj might have planned or wished for them.
I was unable to answer when his daughter kept asking "Uncle! Where is daddy?". His younger one lost his father before he could gain his consciousness.
Let us please show our love in form of donations to his family. We can't get Farhaj back but can take care of his family in his absence.
Abdul Feroze's involvement (page creator)
I am a close friend of Farhaj Ahsan. I have known him for 14 years.
Use of funds
This money will help his wife raise her kids in Farhaj's absence.
---
Latest update
HUGE Thank you 23 April 2019
Assalamualaikum and Good Afternoon,
I would like to thank each and everyone on behalf of Farhaj's family and friends for all your love and support. We all greatly appreciate your kindness and generosity. Thanks again for standing with us.
"Quran verse (Surah Ash-Shura : 23)
ذَلِكَ الَّذِي يُبَشِّرُ اللَّهُ عِبَادَهُ الَّذِينَ آمَنُوا وَعَمِلُوا الصَّالِحَاتِ قُل لَّا أَسْأَلُكُمْ عَلَيْهِ أَجْرًا إِلَّا الْمَوَدَّةَ فِي الْقُرْبَى وَمَن يَقْتَرِفْ حَسَنَةً نَّزِدْ لَهُ فِيهَا حُسْنًا إِنَّ اللَّهَ غَفُورٌ شَكُورٌ
This is what ALLAH gives the glad tidings of to His bondmen who accept faith and do good deeds; say (O dear Prophet Mohammed – peace and blessings be upon him) "I do not ask any fee from you upon this, except the love between close ones"; and whoever performs a good deed – We further increase the goodness in it for him; indeed ALLAH is Oft Forgiving, Most Appreciative. "
Thank you all and JazakALLAH hu khair to all brothers and sisters.
Yours lovingly,
-Farhaj Family and Friends
---
Latest donations
---
Who's involved?

Created by Abdul Feroze

Paying to a verified bank account of
Insha Aziz
on behalf of Insha Aziz
---
Page Moderated
The page has been checked by our team to make sure it complies with our terms and conditions.
---
Got a question for the page owner?
2 questions have been asked already. Check them out and
ask yours here
.
---
Any concerns?
Report this page
---
This page was created on 22 Mar 2019 and closed on 22 Apr 2019.