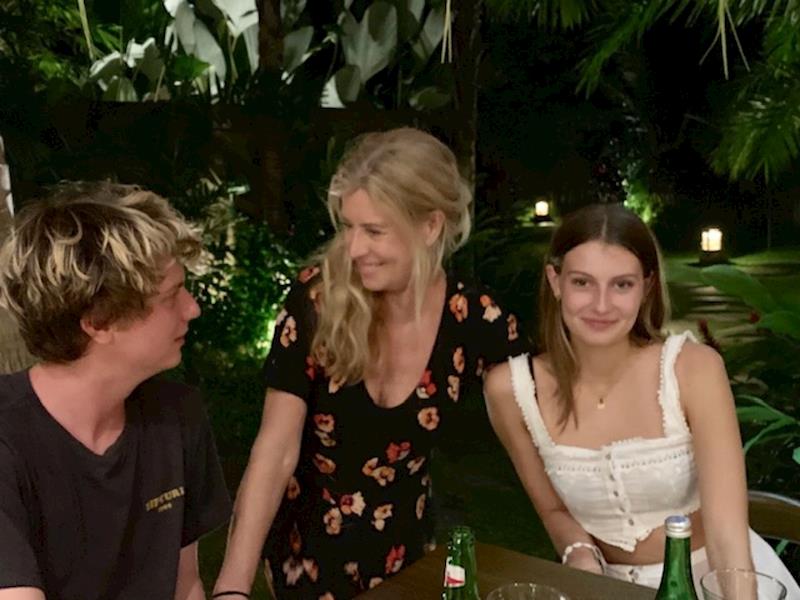 Diana Craig I'm asking you for more time......
Summary I need your help to fund immunotherapy cancer treatment so I can see my two teenage kids reach the milestones of their lives.
Auckland
My name is Diana, and my life changed drastically 18 months ago. It was Christmas time 2017 when I felt a lump in my neck. On January 4, I saw a doctor who set up an appointment with an Ear, Nose and Throat specialist for two days later. However, the next day I collapsed and was taken to the hospital where I was diagnosed with Grade 2 HPV cancer of the tonsil and soft palate and also had cancerous lymph nodes in both sides of my neck.
I underwent an extraction of my tonsil and soft palate of my mouth and eight days later I underwent reconstructive surgery, a 12 hour operation where skin and muscle from my wrist and thigh were used to reframe my mouth so that I would have the ability to speak and swallow. I also had a bilateral lymph node extraction in my neck. The day after the reconstruction I haemorrhaged and underwent emergency surgery. I spent 32 days in hospital with a tracheal tube inserted so I could breath and be fed. Following that and after building up strength, I had 6 weeks of radiotherapy to the head and neck. The radiation hardened my tissue and along with the lack of exercise while in recovery, I was unable to swallow. I was fed by a tube in my stomach for 6 months. The treatment was brutal, but I knew if I could get through it, it would mean more time to live after all I was told it was curable.
Almost a year past since radiation before I felt any sense of normality. I had the strength to begin to do things with my day, go for walks, movies and see friends. However, the surgery and radiation has permanently left its mark. I have lost my sense of taste and smell, and my salivary glands are incapable of producing saliva anymore. This means I cannot tolerate drinking anything acidic, no glass of wine with dinner anymore, or eat any food that is spicy, and my swallowing is still forever compromised. Every day I do mouth exercises to stretch my mouth open to eat and swallow. It hurts every time, but it is what I have to do to get food in and create movement otherwise it's freezes shut, I promised my kids that I would get there, and I have. I am so proud and grateful to have some form of life back.
I had my first of my one year scan since radiation and received the devastating news that the same cancer had spread to my lungs and trachea, and is now a Grade 4 metastatic cancer incurable. A biopsy has shown that the tumours are likely to respond positively to a recognised head and neck cancer treatment , perfect for my type of cancer, immunotherapy called Keytruda. Unfortunately, Keytruda is not funded through the public health system. I have been given the prognosis of months to perhaps possibly a few years to live depending on the success of treatment.
This is where I ask for your help. Treatment is every three weeks, the cost of the treatment is capped at $73,000, thereafter the manufacturing pharmaceutical company Merck Sharpe and Dohme will pick up the cost through their patient access programme. As long as the treatment continues to be effective Merck Sharpe and Dohme will continue to provide the drug free of charge for a total of two years from start of treatment.
I'm a single mother living with my 17-year-old daughter, and my son has just finished school.
There is no cure for my cancer. This is about trying to extend my life. It's about giving me more time with my kids and remaining hopeful for new and better treatments and possibly a cure in the future.
If you r unable to help financially, please help me by sharing this amongst your network of friends.
With all my gratitude. Diana
David Skelton's involvement (page creator)
I am a long standing friend of Diana's. My mother went to primary school with her father. Even though we are not officially related, when growing up we though of her parents as Aunty and Uncle and Diana and her siblings as cousins.
Use of funds
The funds raised will be used to help fund the immunotherapy drug Keytruda.
Other page links
---
Latest update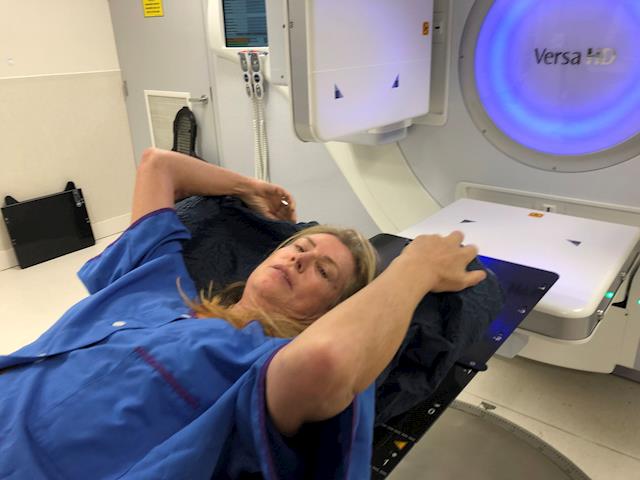 How overwhelmed I am by your incredible kindness 20 July 2019
Posted by: David Skelton
Thank you all for you beautiful uplifiting messages and generosity. I never thought I would even get this far. I have started treatment with targeted radiation and the elusive Keytruda . Just a bit achy and very tired but its nothing compared to the last treatment ironically. So with gratitude , hope and determination Love to you all Diana
---
Latest donations
---
Who's involved?


---
Page Moderated
The page has been checked by our team to make sure it complies with our terms and conditions.
---
Got a question for the page owner?
Ask one here
---
Any concerns?
Report this page
---
This page was created on 8 Jul 2019 and closed on 7 Oct 2019.