January 2020 7 January 2020
Posted by: Olivia Blaylock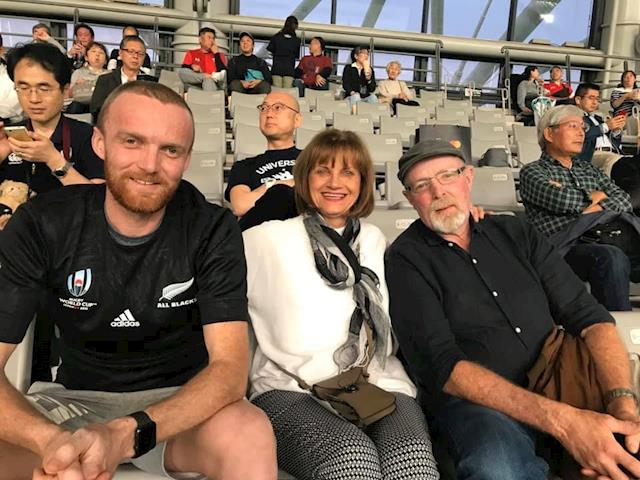 Thanks to everyone's generous support, Dobbo and his Mum (Janie) & Dad (Andrew) had a wonderful time at the Rugby World Cup, despite the All Blacks performance! The trip was a great distraction from Sam's diagnosis and was a chance to create some wonderful memories.
On his return, Dobbo got straight into a round of 6 weeks of daily radiotherapy, as well as chemotherapy. Other than a small amount of hair loss, he is physically feeling very well. He's back training and working full time and it's especially great to have him back at Get Running!
Dobbo sees the oncologist next week and then has a follow up MRI in late February to monitor the effectiveness of the treatment.
Sam, Janie and Andrew have asked me to relay their extreme gratitude to you all - they have found the support and donations overwhelming and are so very appreciative.
This page was meant to close tomorrow but I have kept it open (Dobbo will probably tell me off but I'll cope!) until after the MRI results in case we need to help with additional or alternative treatments, or if Dobbo needs to stop work again.
Arohanui, Olivia.
0 comments | Login to leave a comment | Share this update