Day #1 of 6 Complete! 1 December 2019
Posted by: Rose Camp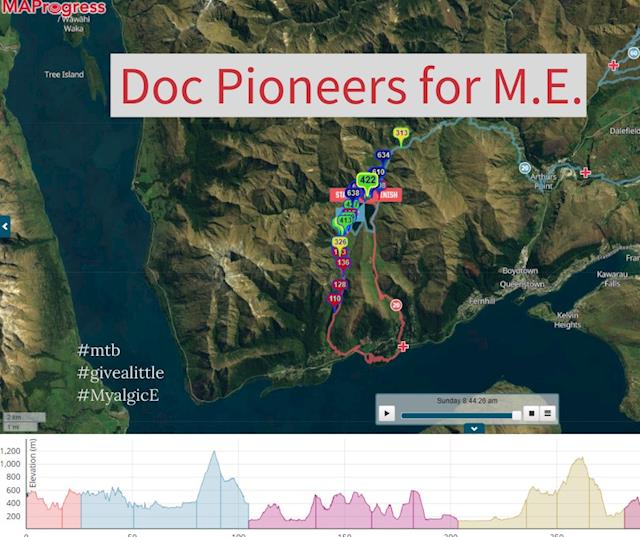 Team 422 finished the Prologue route for the @ThePioneerNZ mountain bike ride today!
Dr Richard Medlicott and his riding partner, James Scharf Jr, are expending serious effort to fundraise for our GP education programme this week.
For those with ME/CFS, a mountain bike ride is not an activity option available to you. Know that these guys are doing this 6-day ride for you.
Follow the race and Richard's and James's progress on: thepioneer2019.maprogress.com and www.facebook.com/ThePioneerNZ
For course details: www.thepioneer.co.nz/overview/course-info
#MyalgicEncephalomyelitis #MEcfs #ChronicIllness #pwME #givealittle #ablebodiedalliesforME #MEawareness #millionsmissing #nzhealth #mtb #DocsRock
1 comment | Login to leave a comment | Share this update
Kia ora everyone.

Thanks sooo much for donating.

Many of you or your loved ones have experienced this awful illness. As I ride I reflect that while I feel tired, I have been fortunate enough to have good health, and with that the ability to train, to ride, recover and do it all again the next day.

That inability to recover from exertion is a key feature of M.E. I'm sure that this sponsorship will enable us to educate more GPs about this condition.

Kia kaha

Richard Medlicott