Kuparu has a new look
8 February 2021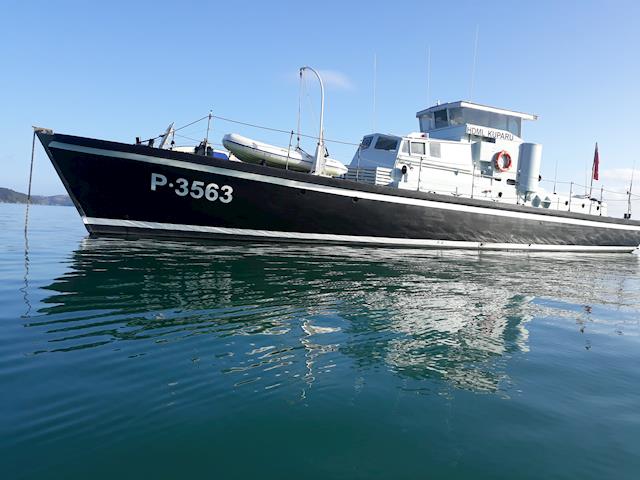 Kuparu has had a month out from mid November to Mid December 2020, with maintenance work, including a large repair on the aft of thekeel due to wood worm gelling in. Sorted should keep the buggers out now.
She has had a full sand down, top to keel, full repaint including a colour change to her Black Boat colours from her Navy fisheries protection days.
So she still needs loads if help and support to keep her going, and ready for her big circumnavigation trip at the end of 2021, to early 2022 to show her off.
0 comments |
Login
to leave a comment