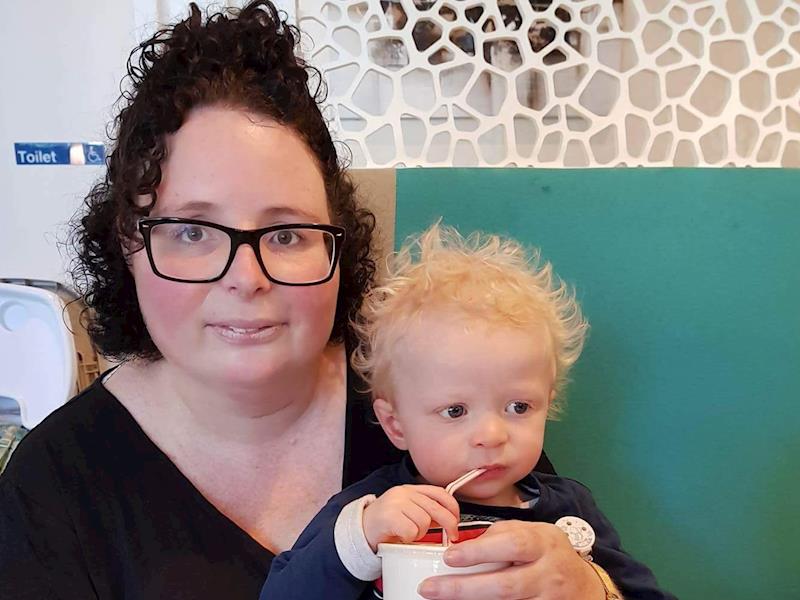 Help an Angel - Project Julia & Lennox
Help this angel, get the urgent things they need instead of her helping others constantly. Let's help Julia & Lennox's medical/rehab needs.
Nationwide
Julia -
Lennox's equipment needs are in update 1
12 years ago, the person we all called an angel, that umpired many games of netball a week for the Hokitika Netball Centre, was the treasurer, the Vice President, the events coordinator, the funding coordinator and a team manager for the under 13 representative teams for the Hokitika Netball Centre all voluntary of course and she had done these various roles over many years and for many years, not because she had kids coming up through the ranks but because she enjoyed helping others.
Even after moving to Christchurch for work, she would drive back weekly 3hrs each way at her own cost and umpire netball so netball could go on. She would do this weekly to help out, on top of still doing some of her volunteer jobs and working full time in Christchurch. Julia also helped kids and families who couldn't afford to go on sports trips by getting money together so these kids did not miss out and could experience exactly the same as the children that were sent away with spending money galore. Volunteer work and people were her passion as was sport, community and netball, until she tore her archilies, umpiring at a rep tournament in Nelson this was the start of life changing events.
This then started a chain of horrific health events, but never one to complain, she kept helping others out so they didn't miss out, she still did funding applications, for sports teams and Hokitika Netball Centre, gave advice on fundraising to Greymouth Marist Rugby Club, who will be forever greatfull.
Over Christmas that year December 07 Julia hurt her neck as she was about to catch the bus back to Christchurch after Christmas at home on the Coast. By the time the bus got to Arthur's Pass, Julia was in so much pain and sick that she called her new man to come and get her as she just couldn't get back on the bus she was so sick, kindly the man we now know as John came to get her. Being Christmas and very sore Julia tried all sorts to get the neck looked at but no one would touch it, it was just far to sore. That summer was horrific with no aircon at her work and it being far to hot it just became constant fainting and spewing and lots of time lying down in pain and agony. Later it was diagnosed Julia had a cervical spinal fusion at c5/6, one surgeon wanted to do a disc replacement, the other a spinal fusion, after fainting on the 1st ones floor, who wouldn't answer any of her questions Julia watched it on on YouTube, dumb idea as it made her more petrified of surgery and bigger hoops to cross. If this wasn't enough to deal with wait there is more
Then Julia got sick, very sick, after losing a best friend to cancer in a very short space of time, Julia ended up in Hospital with a bleeding bowel, one NZ Trotting cup day when she was supposed to be on holiday with friends supporting the best friends family, the child of her late best friend and of course the man she was due to be marrying over this time as they were to be married in Melbourne over Spring Racing Carnival.
Instead of being on her long needed holiday Julia was in hospital, with a bleeding bowel and wounds that she had been having dressed daily as she had been complaining to the doctor of what she thought were boils and mouth ulcers, but this cup day she knew she needed fluids as she was dehydrated as she couldn't eat and that something wasn't right with the bowel.
Julia ended up in hospital on what nurses and Drs must think is the worst night of the year, she was petrified in ED, with nurses being kicked in the air, prison fights arriving, attempted suicuides and drunks, The place was crazy, Thankfully their was an army medic there with a ct scanner to find a vein as hers were hiding.
Julia was then on both fluids and iv hydrocortisone, eventually moved to a ward, but still bleeding, from the bowel, having wounds packed, while on iv hydrocortisone Julia started to help feed this 99 year old lady as all she wanted was to turn 100 and get a telegram from the queen. At this stage the ladies daughter was sent to find her a new hospital care facility as she couldn't go back to the rest home she was living at. sadly by now they were locked up as one patient in the room had Norovirus and no nurses come to visit, they were lucky Julia was mobile during this time and liked helping people, however that day while the 99 year old ladies daughter was trying to find a new resthome with a vacancy Julia was taken off her iv medications and basically crashed, They had no idea what was happening, consultant and all as Julia couldn't walk, wasn't well, now major bleeding from the bowel and very unwell. The 99 year old ladies breathing changed one minute and Julia told John to get a nurse but also knew she had passed away, sadly not making the magic 100 by 3 days.
Back to Julia the gastro consultant visited and said what's changed, she said you stopped the iv medications for me to go home, but I'm still as sick as a dog, bowel bleeding, can't eat, wounds, with that a house surgeon arrived and asked why did she have a shadow on the very first X-ray from cupday, the consultants face dropped.
An urgent X-ray was ordered, then all hell broke loose, Julia was told that she was very sick actually dying, urgently become nil by mouth, incase of bowel perforation as she had Toxic Megacolon. Julia then had surgeons, and nurses and everybody there. John contacted her parents and told them they needed to come now even though her mum was at work if they wanted to see her alive as things were dire, but they thought tomorrow was soon enough until her Aunty a former nurse who had been basically looking after her rung her Dad, John and told them that the morning might be to late, they needed to leave now if they wanted to see her alive. Julia was then told she was going to have to have her entire large bowel removed and would end up with an ileostomy bag! (surgery!! Julia is petrified of surgery hence the neck still on hold).
During all of this Julia helped the others in the room but put walls up to avoid her own situations as the Gastro consultant was trying to get her to try another medication to help cover his mistake, but the surgeon wanted her to see it was too far gone to save. Aunty 1 telling her even though She hated & was petrified of surgery, She needed to have it now, not choose the medication route as She would be dead in a few weeks and much worse off for delaying. Aunty 2 was telling her to be guided by the doctors and not let her head take over.
In the end she was taken to theatre a very sick young girl, awake by the surgeon to show her the difference between healthy and diseased bowel, even after telling them she didn't care, just take away the pain and suffering. The surgery was then completed under emergent circumstances and Julia who survived it was one very sick girl.
She couldn't get out of bed, was white, sick and hullucinating a joke for later. Once her workmate stood up for her told this nurse bloke that Julia was indeed not quiet and he would be like this two after 6 weeks without a meal, and he sorted some tpn food. Over recovery it was one step forward many back which is hard going with many infections, many ng tubes and then the blow Julia had developed Crohn's disease and was immunosuppressed for life, with not much left to loose or come and go on and that her whole pain relief system would need to change as She could no longer take anti inflammatories. Eventually sorted Julia left hospital 9 weeks after admission. With 4 wounds needing daily dressings
Her John and flatmate Theresa had made a rest area in the living area for her so no stairs needing negotiating. 2 days later she was having trouble breathing. Theresa's sister was visiting a nurse suspected blood clots, sure enough she was right return visit 1 to hospital for blood clot treatment, pain relief, a blood transfusion.
Home again 3 days before Christmas suspected blood clots, sure enough, treatment , further blood transfusion, pain relief out by 8pm Christmas Eve.
Julia started to recover this time before the clots plagued a 3rd time, with a wound infection for the 3rd time, this time an iron infusion, as well. Out again and slow progress back to work and helping people out.
Due to all that was going on Julia developed a bit of depression with the sudden changes, couldn't even look at the ileostomy and was now full of chronic fatigue syndrome which was taking away her life and freedom. One day 3 weeks later she just woke up and said stuff this I have to get on with life, there are many people worse than myself.
Many years and many issues passed as Julia had the wounds dressed for 3 years so couldn't have the neck surgery, but plenty of wound clean outs in surgery.
In 2015 she managed to have a miracle child, Christmas Day 2015 who is a special kind of perfect with special needs after being told she couldn't have children, she managed a beautiful Lennox who spent 55 days in nicu, and her many days and transfusions in hospital. She returned to work 6 months after having Lennox. While in Nicu setting up Givealittle Page's to help those struggling and in need, due to complications with birth and no income etc, she also contacted sponsors to get help for people too, instead of just watching a sleeping cot.
Now there was no excuse for the neck surgery, petrified, struggling and beside herself, off to Auckland she went and had the spinal fusion, expecting to be off work for 3 months, the surgery structurally went well, but from the moment she had the surgery putting her head up and down has made her incredibly sick, dizzy and nauseous on top of the pain. Almost two years has passed and life is really awful for her, she really has lost her life and purpose, she is unable to drive, lost her independence totally, can't look after her child by herself, has nurses and support staff come in to visit daily to help her out and stuck in a cardboard box, with little of a life.
This is where I'm asking for people's help to get Julia back out in the community with people, helping people while she continues her rehab, in the hope of finding another job again, helping people. She has helped everyone else and I hope to be able to help her with the list of items she needs urgently and can't afford due to these horrific health circumstances she finds herself in with and no income or savings anymore.
In regards to the neck the Fusion is fused but the rest has not gone to plan hasn't gone well at all, but instead of worrying about herself she is worried about everyone else, her special needs son who she can't really look after with lack of strength, numb arms, chronic dizziness and nausea, pain, what was supposed to be 3 month recovery time! Julia is working hard at rehab and rehab is still so very hard, almost 2 years later rehab and all and she hasn't been able to return to work, so no income coming in.
Still this amazing woman is worried about impact her disabilities are having on her child and John and others she helps or wants and needs to help and what they may miss out on. She is worried about the impact it's having on people who rely on her and how she can now wreck their lives too, as she desperately wants and needs too help others. I think she was put on this earth to help others.
Julia while helping and trying to help out everybody else in need. While her wee one was in the NICU she raised money for struggling families up there rather than watching a sleeping cot. She felt it was a great use of her time rather than watching a sleeping baby, especially those families who had no income due to last minute rushes to Auckland and needing husbands or partners needing to take unexpected time off. Or families who needed to pay bills etc it was great they tell me.
Back to Julia, the items that she urgently really needs and I know has no way of being able to get are as follows:
Mobility a Scooter -
Basically Julia has lost her independence since the health from hell all come flooding and the surgery with her medical disabilities and incapicities and needs a mobility scooter with a bag on the back to carry items, to be able to get around and get back into the community and see people,and be with people it would also be great to keep that depression at bay, even the strongest of people need to get out of the house at times for good mental health, not look at 4 walls for 2 years.
currently Julia only goes to medical appointments for her and her son with Driving Miss Daisy otherwise is stuck at home, practically house bound for now almost two years on and I'd dearly love to be able to help her out by getting her a mobility scooter somehow if someone could help this angel of a lady I'd be forever greatful. It would also help her get back into the pool for some relaxation rehab, and home in one piece.
Financial Help -
Julia was put on this earth to help people even at her own expense and to the detriment of herself making sure others had things, before she did, then when health issues arose she would have to get loans to make ends meet, great when you have a job but when you don't anymore due to medical incapacity and life takes a bad turn it's not so great, being able to pay bills or put food on the table but not one to complain or ask for help we just watch her go without. Julia would love to just somehow financially return to square one I guess after health grew debt being off work etc and her need to help people out. We know realistically this is a big ask but any help/donations would be amazing to help clear debt, or allow some forms of treatment she can't afford right now. One thing Julia is advising people off but is far to late for her and as one never knows when life might strike income protection insurance, she has suggested it to many others since her health issues arose from nowhere.
It would be great to be able to help out one of life's angles as she has been at home for nearly two years stuck, looking at 4 walls with a list of important urgent things that in her condition she has no hope of ever affording at all obviously the mobility scooter would make a huge difference to getting around and the key first piece of the puzzle, next would be financial, but other medical needs are as follows.
People mover/SUV
to get, both her and her little one and John in a car for one is at an easy height to get in and out of, for comfort now as the passenger and to be able to get around in, when she is cleared to drive as she swears one day she will be able to get back into life as an independent driver (we all hope so when it's safe) the suv/people mover, needs to be able to put a scooter and Her wee mans equipment in the back to be able to also get the equipment in and out of the car with her weakness, a safe car, easy to open and shut people mover since she is not strong like before surgery, with boot space and is safe, the 8 seater one was suggested. (I know a big ask, but it might be something than can be modified and can return independence to Julia in the future. It most definitely, Does not need to be brand new, in fact I can see Julia very embarrassed about this letter but I'd love to know for her sake, my best friends sake and my sake once I'm gone that Julia can survive in a lot less pain and suffering than currently, and is comfortable, especially after her helping so many people herself.
Or Campervan/Caravan - .
(In in fact other than a people mover/suv, a camper van for her and her wee one to travel in comfort really would be amazing to the Coast and other places, so when she is there they might be able to 1. Be able to move slightly comfortably by travelling comfortably. 2. Help out those in need or listen to those in need her passion. Or need or pop in like she does to help those struggling. I can see it like a fundraising camper for those in need, as this is what Julia is like to those who know her well. Some kind caring person might have one they don't use, or be willing to help out with something or donations to help out with even some of these items.
Portable Spa -
A spa pool, for medical rehabilation where she can use it daily to ease pain and suffering to make life much less painful and help with rehabilation, muscle tone, flexibility, relaxation and hopefully aid in getting some kind of life back, so she can get hopefully mobile, rehab herself as best as possible get a job she can handle and manage now with her life being very different and get back to volunteering while spending time looking after her beautiful miracle boy with special needs, her partner and finding a new life after the one she has lost. A portable plug in spa, I'm sure would be ample to help out with this if any kind generous sponsor might be able to help out in this area.
Wedge Pillow -
A Wedge Pillow to help Julia to be able to lie in the bed, would be amazing, things most of us take for granted, so a good night sleep can be acquired, this wedge triangle pillow would have to be discussed with Julia unfortunately as I'm not 100% up with these things although learning with my own health struggles.
Financial Donations -
And obviously any monetary donations to pay off financial costs/cards incurred as a result of the 12 years of bad health and bad luck that could happen to anyone of us at anytime! This would mean the world to me and the world to many. I wish I was fit enough to run a charity event like the mad butcher, or any rugby personality or so to raise money for all of these amazing urgent items/things that Julia would do for others in a heart beat, but sadly I'm not and I'd love to know that Julia and her family are cared for with this equipment as at 40 she is facing many challenges wanting to help the world or just be in it helping the world, with a normal life of working, independence and giving to others, it's her nature, helping others, she so needs this but getting her to realise this could be hard and emotional.
Relaxation/Holiday -
And this woman, and her little merry men seriously need a holiday as their life has been hell for 12 years well for her man who doesn't have a life either with looking after Julia and her wee man, we are all surprised he has not found it easier to walk! and master 3 who has had a rough two years post mums latest surgery.
Crohn's disease wise she still has to have more surgery to have her rectum removed, so if anyone could wanted to help get these amazing people a holiday in Australia, Melbourne to see family or the Gold Coast for the wee man it would just be amazing. Even an island to relax and enjoy themselves it would mean the world to me, Julia and her family truly truly deserve it.
Obviously there is no way I'm expecting all of this urgent list they call it, with this letter, it's just showing you the list of things that Julia needs now without adding Her wee ones things to it. But also to show you how amazing Julia is/ and was in the community, and how great it would be to help her out as she would never ask just suffer and what a loss she is to everything, community, voluntary, working, generous and focusing on herself and her little boy
I wish as part of my will I could help out this amazing woman/family that not only helped out Hokitika Netball Centre, but Greymouth Marist, which will never be forgotten with fundraising, but sadly I can't right now, but I'd love to go a long way to sourcing items on this list if I can through sponsors and charity. Julia is now on the Blennz fundraising committee and needs independence to get back to that.
Julia would be embarrassed as it was a very hard emotional conversation I had with her over health both hers and mine and although this woman deserves the world, she also wants to help the world. I'll give you her details at the bottom as she can explain it more than I can but she does not know I'm trying to help her, since she helps everybody else. Julia has had a very bad run, but still wants to help others but needs help herself. I'm sure her answer would be there are others worse off than me.
Any other ideas of who I could contact would be appreciated also. I want to try to get this sorted before I'm gone, to know that she can go on with the help she deserves.
Regards
Use of funds
Funds will be spent on a mobility scooter & bag, financial support due to loss of income, an SUV/People Mover/campervan or caravan for her and her son with special needs, Spa Pool for Rehab, Wedge Pillow, and a much needed family holiday.
Other page links
---
Latest update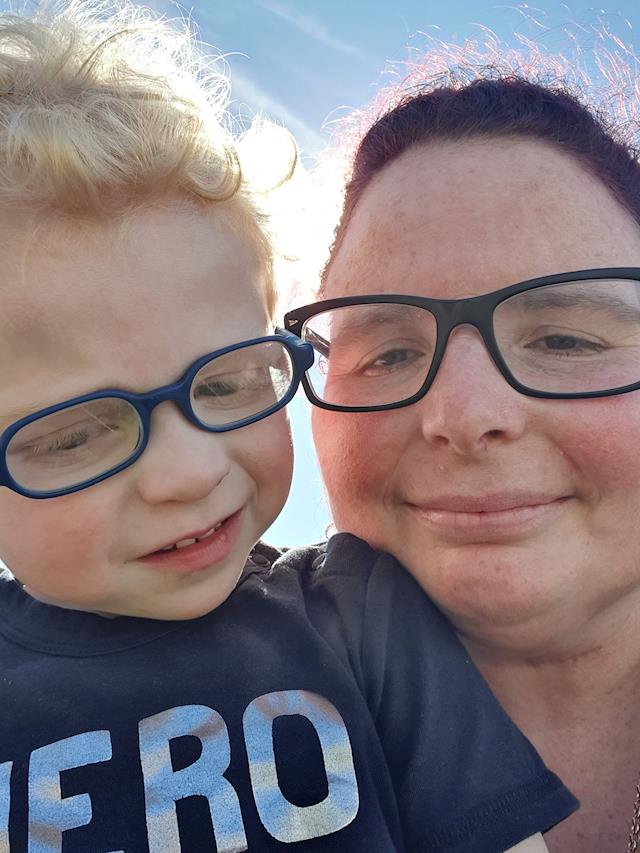 Thanks & Sorry 27 October 2019
Posted by: Julia Ryall
Message from Julia & John.
We totally acknowledge that their is always people out there worse off than ourselves, which we have never doubted or even challenged. In fact we were embarrassed when the page was first set up. But had to make the decision we needed to for our family.
Kind friends set up this page to help both Lennox & myself through the continuing struggles, pain and hell, we are still going through for me 12 years on.
For those of you who dont know the last 12 years have been very rough on me health and surgery wise, very life changing, and since my cervical spinal surgery, I have had constant issues with dizziness, nausea, pain, numbness in my arms, neck, back etc. I'm working hard on a rehab programme as I want to get back to work, be able to be independent again by being allowed to drive and look after Lennox the most precious thing in my life. These are the daily struggles I face. I want to have fun with my family. I work with many medical professionals at extreme cost to us, which is hard due to loss of income and increased costs for childcare, the days I used to love being able to spend with Lennox.
I'd hopefully like to reconnect with friends lost since I have been stuck at home when I can too. But know I'm here for you to contact or visit me.
For those of you who dont know our precious boy is legally blind, he suffers from many eye conditions Albinism, Horizontal Nystagmus, Optic Nerve Hyperplasia, and Hyperopia, along with some developmental delay, sensory issues and eating issues, failure to thrive.
He handles his situation amazingly for the fact not alot of light comes through his Optic nerves.
We are very proud of him but also want what's right for him. Sadly the equipment he needs is expensive, some funded some not, so we are in the position where we need to try to fundraise to get it to make life easier.
Due to ever evolving situations and me not being able to control or look after Lennox alone with my disabilities and constant dizziness and strength, life is hard. This tugs at my heartstrings daily.
I thank all of you who have donated to our cause, set up fundraisers and raffles, I cannot thank you enough and words cant describe how lucky we are that you are in our lives. Thank you from the bottom of our hearts ❤
I'd also like to thank those, who I met post surgery, that have given me so much help and support that I can never thank you enough, to say we would be screwed without you is an understatement and I love that you took us into your group & hearts unequivocally.
Strangely aside from a special few, the help has come from new people not the people I thought it would, but I appreciate life is busy too for you all.
To those of you who think less of us due to this situation and page, I am sorry, you feel this way, we are not trying to beg, or pressure anyone or upset anybody, especially family.
As said before if you have a problem or question please call me or PM me. I can deal with them individually when time allows, but right now both my son and I need support. I'm just sad its caused some issues when kind friends were trying to help us out by setting this page up.
Anyway thank you to those kind people for your help. I'm sorry these issues have tainted your amazing gesture.
Thank you
Julia, John and Lennox.
---
Latest donations
---
Who's involved?

Created by, and paying to a verified bank account of, Julia Ryall
---
Page Moderated
The page has been checked by our team to make sure it complies with our terms and conditions.
---
Fundraise
You can
start a fundraiser
to have your own page that raises money directly for the beneficiary.
---
Gallery
---
Got a question for the page owner?
Ask one here
---
Any concerns?
Report this page
---
This page was created on 10 Aug 2019 and closes on 11 Aug 2020.