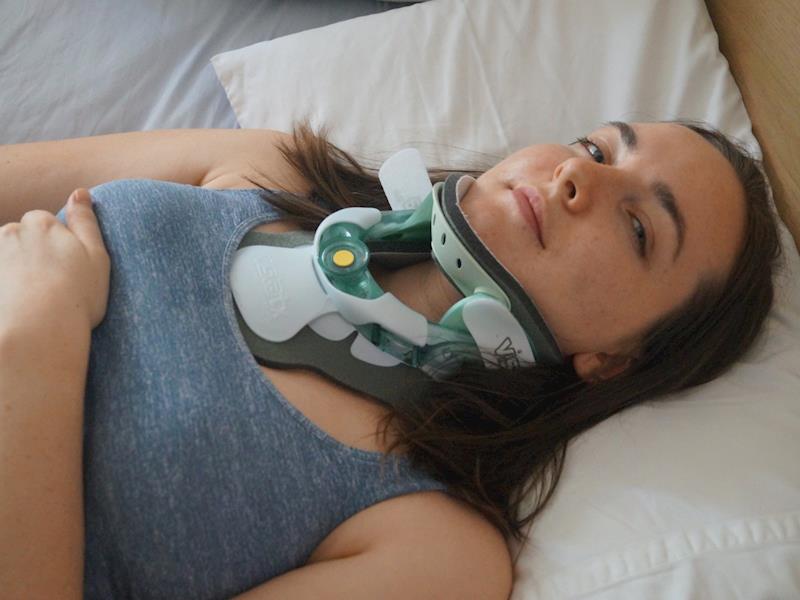 Help Kirsten to get life-saving surgery
Kirsten is extremely unwell from compression of her brainstem and spinal cord. She needs help to receive life-saving surgery overseas.
Canterbury
Kirsten has become extremely unwell. She is bedridden, is unable to sit or stand up for any length of time without having difficulty breathing, swallowing, experiencing severe pain and collapsing. She and her family are seeking help to have a surgery overseas which will cost upwards of 120,000 NZD but will be life-saving. We send eternal gratitude for anyone who is able to contribute in any small or large way. Read the full story below.
------------------------------------------------------------------
As some of you know I have had some health challenges over the last few years. Things have recently taken a turn for the worse. However, this turn has led to a lot of answers and hope for significant improvement with treatment.
What's the challenge?
I have been diagnosed with a genetic connective tissue disorder called Ehlers Danlos Syndrome (EDS). EDS affects collagen which acts as the 'glue' in the body that supports skin, bones, blood vessels, organs and tissues. The faulty collagen in people with EDS can manifest in many different ways and has an impact on numerous body systems and their functioning.
As a result of this faulty collagen I have developed severe instability in the vertebrae in my neck and have been diagnosed with craniocervical instability, atlantoaxial instability, subaxial instability and compression of my internal jugular veins.
The ligaments in my neck are damaged because of weak connective tissue so my vertebrae are shifting and sliding which is compressing my brainstem and spinal cord, and causing nerve damage. According to my neurosurgeon the amount of slide between c0 (my head) and my first vertebra (c1) is at the severe end of the spectrum as well as the subluxation of my c1-c2 vertebrae (atlantoaxial instability). If these conditions worsen they could lead to full dislocation of the vertebrae which is essentially internal decapitation.
That all sounds complicated. What's the impact on your life?
The compression of the brainstem from the instability produces something called cervicomedullary syndrome which causes many debilitating neurological symptoms and dysfunction of the autonomic nervous system.
I have been bedbound for over six months, only leaving the house for medical appointments and requiring a neck brace and reclining wheelchair. I am unable to sit upright for long periods of time without severe neck pain, loss of brain function, difficulty swallowing and breathing.
The worsened instability has caused me to develop something called Postural Orthostatic Tachycardia Syndrome (POTS) where if I stand up my heart rate will rise to the rate of someone doing intense physical exercise, my blood drops to the lower half of my body and my brain is not receiving blood flow, leading to me passing out.
I have debilitating dizziness, vertigo, blurred vision, light and sound sensitivity, weakness, numbness, headaches, chronic fatigue, seizures, difficulty walking and more.
So, what can be done to help?
If I do not have surgery I could further lose bodily functioning, become paralysed and possibly eventually die. The surgery I need is not available to me in New Zealand therefore I need to travel to Europe to have it performed by a neurosurgeon who is one of the few who specialise in hypermobile/Ehlers Danlos patients and is an expert in treating craniocervical instability.
Operating on EDS patients brings up unique challenges which is why it is important to have a surgeon who has experience with these patients and also has a knowledge of their comorbid conditions. Therefore, I would be in good hands with this surgeon.
The surgery I need is a fusion of multiple levels of vertebrae in my neck, essentially creating a structure with metal hardware and bone graft that will hold the vertebrae in place and relieve the pressure on my brainstem, spinal cord and internal jugular veins.
How can we help?
The medical costs will be over 120,000 NZD not including the costs of travel, accommodation and many other expenses for the trip. There will also be the travel costs of my parents who will need to care for me and we will need to remain in Europe for a minimum of six weeks.
My family and I will struggle to pull this amount of money together. My parents are retired and any money we use will be coming from their retirement funds. However, the only other option is that I remain bedbound requiring their constant care and having a precarious future.
If you are in any way able to contribute it would mean the world to us. I know everyone has their financial struggles so whether it is the cost of a coffee, a meal or something more it is so greatly appreciated. Also, if you are able to share this campaign around to friends and family that would be amazing!
What's the ultimate goal?
Though this surgery will limit the range of motion I have in my neck it should give me my life back. It is my dream to be able to work, live an active life, play with my niece and make a positive contribution to others around me. My studies have always focused on addressing social and environmental issues and I would love to put this knowledge to good use. I hope this surgery will enable me to do so.
After I have surgery and am significantly improved I would like to help raise awareness of hypermobility disorders, Ehlers Danlos Syndrome, craniocervical instability and other chronic illnesses which are poorly treated in New Zealand.
My family and I thank you from the bottom of our hearts for your help.
Use of funds
Medical costs will be 120,000NZD. Money will also be required for travel, accommodation and many other related costs.
Other page links
---
Latest update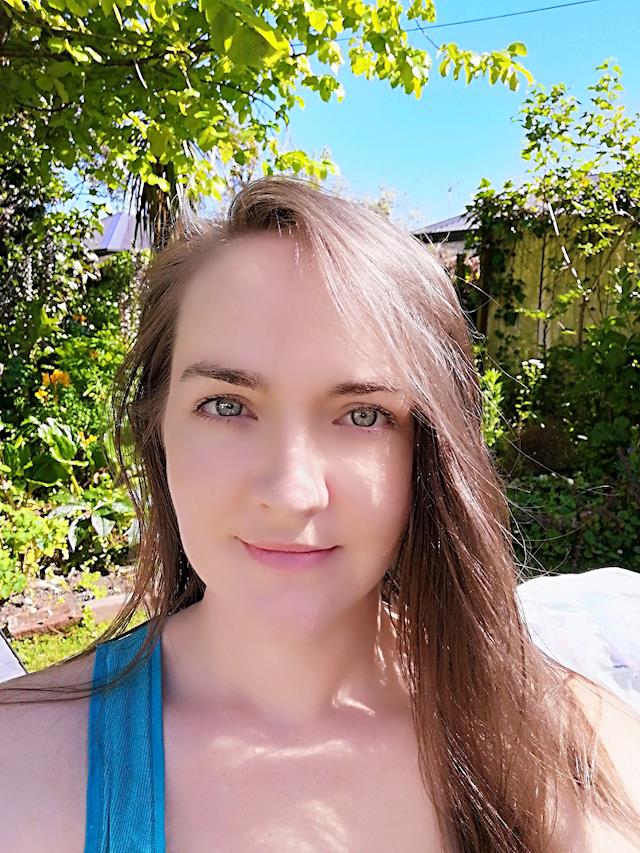 Merry Christmas 24 December 2019
Posted by: Kirsten Erikson
Hello friends! I would like to do a wee update because some people have been asking how I am doing physically with my health. I have retained some of the great improvements from the surgery such as not having breathing and choking problems anymore and I still haven't had a full seizure since before the surgery, plus various other improvements. I feel as though the surgery took me out of a danger zone and I am so thankful for that. I don't know what life would look like if I had stayed there. I am still so thankful for everyone who was so generous. About two months out from having my surgery I started experiencing some sensations and pains in my lower spine and pains into my legs. These lower spine issues have given me difficulty walking and sitting so whereas at first after surgery I started going out to some cafes, that became too difficult to sit after these new issues developed. I can walk short distances before my legs start giving out. There are a couple of ideas about what is going on but nothing is confirmed so far. In order to work out what is going on it takes A LOT of time to get the appointments, see the right people, get scans, have scans interpreted, etc, etc. It can take months just to get one of these things done. When I first started having these new problems I was really, really heartbroken and really down. It was such an effort to get through surgery and all I wanted was to move forward and get back to what I had before my health deteriorated. Now I feel like I have let go of the expectations of what my life should look like and I feel happy for my life the way it is in the moment. It is pretty clear these issues will not resolve overnight - it would take a medical intervention to resolve them. Of course I will keep going to the appointments, scans and doing everything to support the health of my body but I don't know how long it will take to get answers or when/if I will get interventions to help with these issues. So I will be enjoying life now and not waiting til I'm 'all fixed' or 'better' to live. I am thankful I can do some little things I couldn't do before surgery. If I can hobble with assistance to the water at the beach for 10 minutes that's awesome or sit in the garden for 20 minutes that is pretty cool too. So as a Christmas wish I hope that I, and anyone else that feels moved to, can support the mental health of those around us because that can help us to live pretty awesome lives no matter what circumstances occur. I love you and Merry Christmas!!🌟🎄🥰
---
Latest donations
---
Who's involved?

Created by, and paying to a verified bank account of, Kirsten Erikson
---
Page Moderated
The page has been checked by our team to make sure it complies with our terms and conditions.
---
Fundraise
You can
start a fundraiser
to have your own page that raises money directly for the beneficiary.
---
Got a question for the page owner?
Ask one here
---
Any concerns?
Report this page
---
This page was created on 31 May 2019 and closes on 31 May 2020.