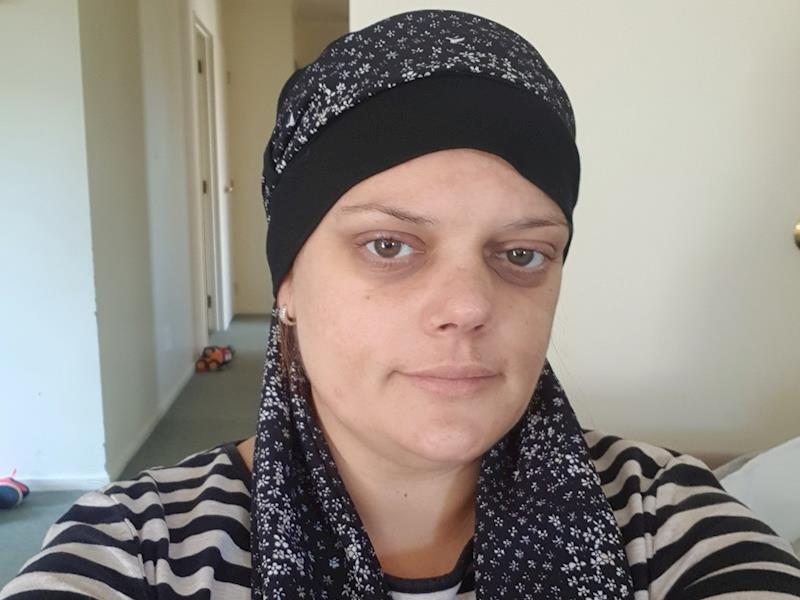 Help Me fight Cancer
Thanks to everybody, I can now start 3 months of Avastin which will help me have another Christmas with my family
Auckland
Hi,
For those that know me well, you will understand how hard it is for me to ask for help. But I am desperate and having fought against this cancer so hard for the last 18 months, for my children's sake I do not want to give up now.
Bottom line, to continue treatment over the next 3 months will cost me $11,000. To be effective this treatment needs to start within the next two weeks which gives me little to no time to find the money.
If you, or anyone you know are able to help, even a small amount, I would be beyond grateful. It scares and saddens me that there is a price on cancer sufferers lives, but I hope one day there will be a change in our health system, although unfortunately that may come too late for me.
For those of you who are unaware of my cancer journey, I am happy to share my story, if for no other reason than it will help others push to get an early diagnosis.
Throughout 2018 I struggled with intense stomach cramps, had blood in my stools and was overall unwell. I visited my GP a lot to try and find out the cause. I was dosed up with numerous different pain medications, but never referred to a specialist.
On New Year's day 2019, I was rushed into hospital in agony and underwent surgery for a suspected burst appendix. It was during this surgery they found a tumour on the right side of my bowel. They cut the tumour out and sewed my bowel back together.
I was diagnosed with stage 4 colon cancer and given 12 months to live without treatment. So thanks to some amazing support I was able to start my treatment. I had 12 rounds of Folfox (public funded) with Avastin (private drug) and a further 5 rounds of Avastin with 5FU (Chemotherapy drug). My body responded well to this treatment and everything shrank and at last I started to feel better again.
In January 2020, I finally got to have a colonoscopy, which had my symptoms be correctly diagnosed earlier, should of happened in 2018. A few polyps were found and removed. I also had a CT scan which showed my adrenal glands above my kidneys were highly inflamed. This meant I needed more treatment. I started with 3 rounds of just the 5FU to see if my body would respond. Unfortunately it didn't, which meant I needed to try something new. I choose the only other funded option. Through this treatment I lost my hair and became very ill with side effects. However, I continued with 6 rounds of Folfiri even though it felt like I was on a battlefield. I had low white blood cell count, low potassium, low magnesium and low red cell count. Apologies for all the gory details, but the treatment often left me vomiting and with extreme bouts of diarrhoea. It was horrible, but I did it because I so desperately want to live and enjoy life with my young family.
I had a CT scan 3 weeks ago and was told (by a different oncologist) everything was stable and there was no new growth. Great news that the treatment is working, even though it's left me feeling terrible. However, yesterday, my actual oncologist advised me that the full findings in the report actually show there is new growth in the drainage tubes below my kidneys and without immediate treatment I am in danger of the cancer spreading to my kidneys.
We have chosen to go back to the Folfox chemotherapy, as my body responded very well when I was on this previously. However, it means I also need to add the privately funded drug, Avastin, at the same time to get the full benefit. The amazing fundraising and support in 2019 paid for this drug and as the cost of the drug is capped, it is now free to me. However, to access the drug I still have to pay the administration charges. It can only be administered privately and not through the public health system. So I am faced with a quote of just over $11,000 for 6 sessions (3months supply). Without it, there is little chance of stopping the spread to my kidneys.
Apologies for the novel, but it has been a huge physical and emotional journey for me. I have had to give up my work and struggle some days to function. Yet I stay focused on my goal of having at least one more Christmas with my two young boys, my two older step children and my supportive husband. This would mean the world to me. Any support anyone can offer will be gratefully received with love.
Sel
Use of funds
Money will go directly to Harbour Cancer Centre for my treatment
---
Latest update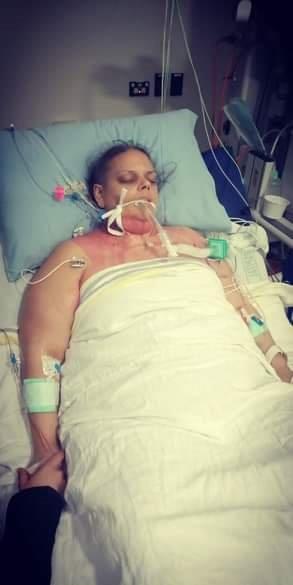 Selina's update 1 July 2020
Posted by: Selina Gilfedder
Selina is currently in Auckland hospital icu unit. She has had issues with her current chemotherapy she received urgent heart surgery yesterday and is now recovering well.
Please keep her in your thoughts. All going well she will be able to start the Avastin in two weeks.
---
Latest donations



I am glad that you are able to have your treatment 😊. You are a courageous and spirited lady! I am glad that I was able to know you when we were in the same bedroom at Ward 42 ❤️. Continue the fight!!

Guest Donor
on 11 Jul 2020

Guest Donor
on 10 Jul 2020
You are an incredible lady, keep on fighting , you are so loved and admired by so many.
---
Who's involved?
---
Page Moderated
The page has been checked by our team to make sure it complies with our terms and conditions.
---
Fundraise
You can
start a fundraiser
to have your own page that raises money directly for the beneficiary.
---
Got a question for the page owner?
Ask one here
---
Any concerns?
Report this page
---
This page was created on 25 Jun 2020 and closes on 25 Jun 2021.