Fundraising Sign Unveiling and Presentations
18 August 2020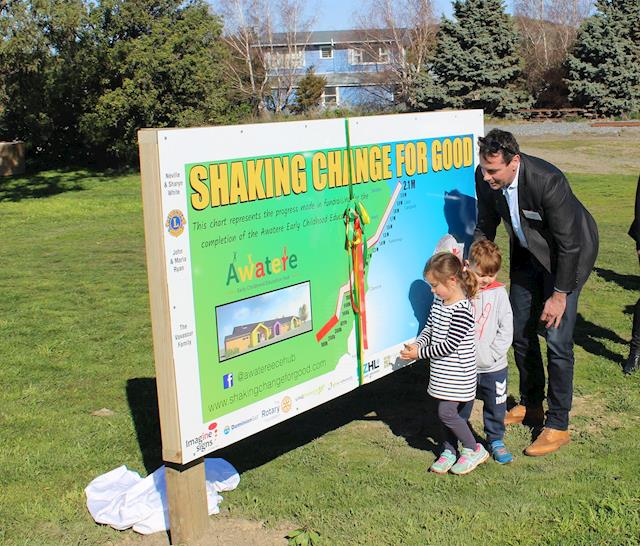 The weather was kind and there was a great turnout for the Awatere Early Childhood Education Hub Sign Unveiling and Presentation at The Station green.
Our major community sponsors and donors were recognised with a morning tea followed by speeches from Olivia Doonan and Trust Chairman Phil Muir. Our youngsters who will benefit significantly from the new hub were on hand to unveil the sign and cut the ribbon. The graphic on the sign will track how fundraising is progressing and will be updated as funds come to hand. Our sponsors went away with certificates and the vibe amongst guests was very positive.
To date we have raised a little under $500k with $250k from Lotteries and $250k from the Community including $60k from the Rata Foundation. The community is an important part of this project and we value the support of every organisation and individual that has contributed.
The hub will cost close to $2.4 million and is to be built next to Seddon Primary School on Ministry of Education land. With a positive response from Lotteries and a successful extended community support campaign, we hope to start work on the hub early next year. We have a Grant Application into Lotteries for $1.3 million and a Community Funding programme ready to roll out as soon as the Grant application is approved. The build will not start until we have raised the money.
0 comments |
Login
to leave a comment