19/12/2017 - Update 19 December 2017
Posted by: Jess Ball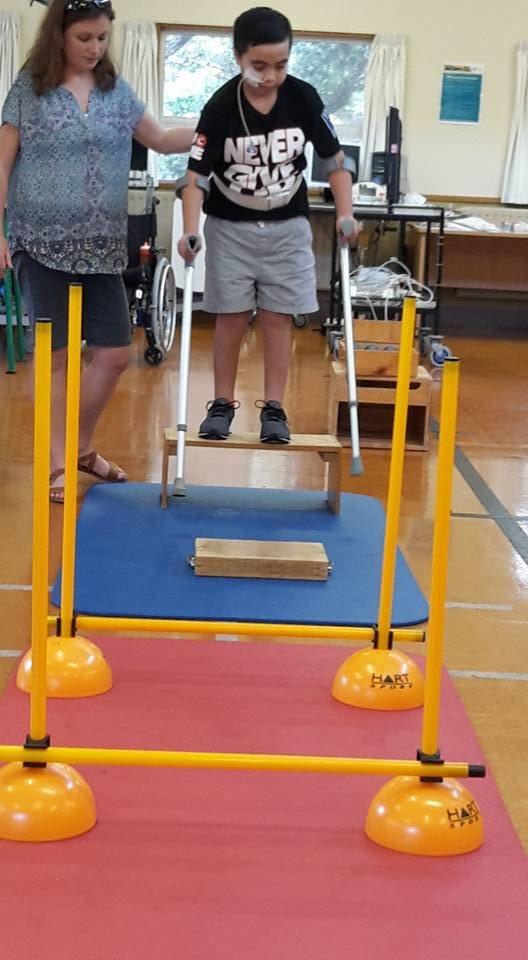 Kia Ora Friends & whanau,
With Xmas upon us on behalf of Xavier & our whanau we would like to wish you all a very Merry Xmas & Blessings for the New Year.....xox
It's been nearly 6 months since Xavier Contracted Guillain Barre Syndrome.
On Friday we were allowed to come home including Xavier for Xmas for a 3 week break returning to Rehab on the North Shore January 8th 2018.
He has made significant progress as you can see in the photos. He is able to stand for a period of time and can free walk/wooble for a certain time & distance. Officially he is on crutches & in his wheelchair for distances & supervised for free walking. At home he will continue with exercises everyday to help maintain muscle strength & conditioning. To his credit he's always been super keen to keep moving & just get on with it!❤ Throughout this time Martine & Aunty Marj have had a rotating 1 week on sometimes 2 weeks on roster & your generosity has allowed them to help do this & be with him during this whole ordeal.
To you all our sincerest heartfelt thanks Merry Xmas....❤❤❤ Nga mihi arohatinonui....xox
0 comments | Login to leave a comment