Thank you for helping Julia and her family!
8 December 2022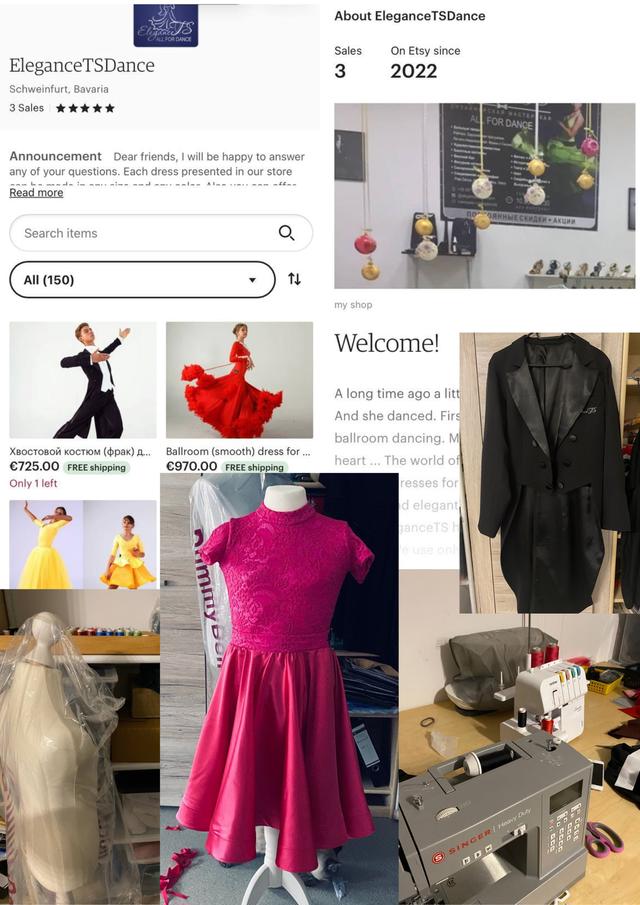 Dear Friends!
I am so happy to share that with your help, Julia and her sister Tetiana have restarted their dressmaking business in Germany! They got the equipment they needed, re-activated their Etsy page, and have already completed a few orders. I attach a few photos from their new workshop. If you ever need a dancing gown - you know where to order ;)
EleganceTSDance - https://www.etsy.com/au/shop/EleganceTSDance?ref=shop_sugg_market
The future looks much brighter for them now. They are forever grateful to each and everyone of you - YOU made it happen!
Thank you again for the kindness in your hearts!
Dasha
0 comments |
Login
to leave a comment