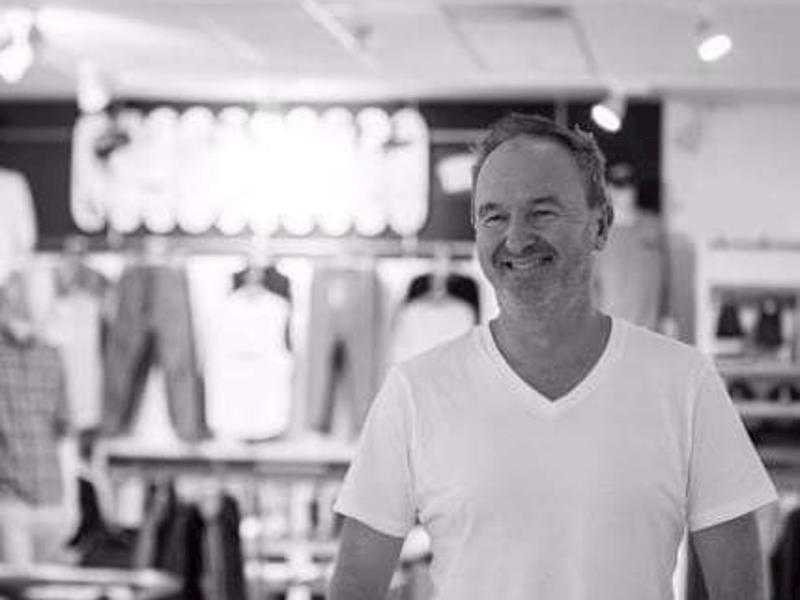 Marathon for Mark's Family and Mental Health
Help get Lottie a special needs dog while raising awareness & opening more conversations around Mental Health & Mental Fitness!
Auckland
In July 2017 Mark Singleton sadly took his own life. He left behind a wife and two young daughters that will have a life without their dad. Lottie (8) who has an undiagnosed genetic condition and epilepsy is affected with Global Development Delay (GDD) and requires a lot of support and care 24/7 makes life a little bit more complicated for Hannah and her younger sister Cara (4).
Mark's friends would like to honour his Legacy and remember him by taking the opportunity to learn from his story to help raise awareness about mental health and the impact that it has on many people and those it leaves behind when tragedy occurs.
We would also like to use the opportunity to change the conversation and let people know that it's ok not to be ok, and to help people understand what they can do when it comes to their own mental health or as we would like to call it Mental Fitness.
Mental Fitness
We all know what we need to do when it comes to getting physically fit but most of us don't understand what it means to be mentally fit. Opening the discussion around mental health is a really important conversation we need to have.
We also want to help Mark's family along the way by raising money so Hannah, Lottie and Cara can live a happy life with the things they need supported by those who love them.
Challenge 2018 - Getting Mentally and Physically Fit
Craig Brown and Isaac Piper two good friends of Mark's have set about with a huge personal challenge to honour Mark and raise money for his family. They're going to complete the New York Marathon in November 2018. This is where it gets challenging, neither of these two guys have ever run a marathon, well actually you'd not really call them runners at all! Craig is in his late 40s, Isaac is in his late 30s and both are not as fit as they used to be!
So they've set themselves the challenge to get fit so they can complete the New York marathon.
Craig and Isaac are challenging themselves to help open the conversation about people getting Mentally Fit and looking after themselves, their friends and their family. Life isn't always easy and it's ok not to be ok, so please support them to achieve their goal for Mark and his family.
The 2018 goal is a special needs dog for Lottie
Cost $20,000+
A special needs dog for Lottie will be a game changer for Lottie, her mum Hannah and her little sister Cara. A special needs dog will become a companion who will always be there looking out for Lottie's safety and wellbeing. Lottie is an avid explorer who loves being outdoors. She has no concept of danger and will run away at any opportunity. This makes her safety a constant concern, and means that family outings as a solo parent, even something as simple as going to the supermarket, are a struggle or avoided altogether.
A special needs dog for Lottie will mean:
• Increased safety - While tethered to her dog Lottie cannot run onto the road or put herself in dangerous situations, as the dog acts as an anchor.
• Increased independence - We would be able to go out as a family more, enjoy parks and beaches and Lottie can explore more of her world.
• Enabling socialisation - the dog's presence will encourage people to approach and interact with Lottie, and this is particularly important for school life so Lottie an interact with her peers.
• A calming influence - in overwhelming sensory environments Lottie will be able to focus on her dog, her forever friend.
A special needs dog will mean the whole family could live their life with more freedom and security. However the big problem, that this comes at a significant cost of $20,000+
Special needs dogs are specially bred and trained to help people who would need a companion to look after them where they can't look after themselves.
So we want to raise the money to help make a positive change for Hannah, Lottie and Cara.
How can YOU help?
With Craig and Isaac setting out with the huge task of getting fit enough to to complete the New York Marathon we would really like your support to help with the fundraising effort to achieve the goal of $20,000+ to get Hannah, Lottie and Cara the special needs dog that will transform their lives.
If we exceed the $20,000 the extra funds will go towards the cost of taking care of the dog (vet bills, pet insurance etc) and other things for Lottie, such as being able to re-start Speech Therapy again (as the cost became too prohibitive with limited income).
We know the family would be hugely grateful if you were to support this wonderful initiative by donating through this Give a Little page. We would also really appreciate it if you shared this page with your friends and family particularly those who knew Mark.
So what happens next?
To honour Marks legacy and to continue to help Hannah, Lottie and Cara we plan to have an event each year to raise awareness of Mental Health, increase Mental Fitness and to raise funds for the things the family needs to live a better and happy life.
The process of matching a special needs dog to a family is complex and demand is very high. In the unforeseen situation that a special needs dog is not able to proceed the money raised will go towards other items that will help their family life, like speech therapy, a purpose built buggy to get Lottie around places and other such life changing equipment and services.
Craig Brown's involvement (page creator)
We are close friends of Hannah and her two girls. We are raising funds to help with some of the costs associated with her daughter Lottie's Global Development Delay and raise awareness about mental health.
Use of funds
The goal is to raise $20,000 for a special needs dog for Hannah, Lottie and Cara. Extra surplus will go towards care for the dog such as food and vet bills. Or services and equipment to help Lottie lead a fuller life.
---
Latest update
Extending the time length of this page for donations. 23 October 2018
Posted by: Craig Brown
We are extending the page to the 18th of November to allow people a fortnight to donate once the marathon has been completed.
---
Latest donations

Pamela & Brent
on 18 Nov 2018
With our warmest wishes. Pamela & Brent (Friends of Kate & Ant)

Giltrap Group
on 13 Nov 2018
Tremendous effort Craig

Alan Clark
on 09 Nov 2018
Nice one Brownie, top thing you've done. Hope you can walk now.


---
Who's involved?

Created by Craig Brown

---
Page Moderated
The page has been checked by our team to make sure it complies with our terms and conditions.
---
Gallery
---
Got a question for the page owner?
Ask one here
---
Any concerns?
Report this page
---
This page was created on 5 Sep 2018 and closed on 18 Nov 2018.