11 weeks to Go! 21 February 2018
New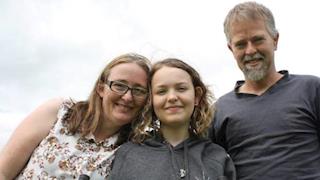 We have 11 weeks to go before we arrive in St Louis for Megan's Surgery. We have a lot of fundraising to do before then, and approx $35,000 to raise.
we also a lot of strength training to be ready for her two surgeries.
Thank you to those who have made some pretty amazing Donations.
we have an actual Surgical date now so the pressure is really on dont forget to go onto facebook on Megans SDR dream and follow us so you can follow our SDR journey.
THANKYOU EVERYONE :)
0 comments | Login to leave a comment