One Month of Treatment Costs Raised! 13 January 2019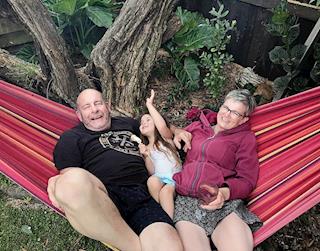 Thank you all so much! So far we have raised one month's worth of treatment costs, or enough to relocate and live in Auckland for just over a month, or enough to assist mum in travelling to and from Auckland without having to worry about how much leave she takes from work.
Your generosity has been overwhelming. Dad's been pretty tired and low in energy the last few weeks and the tiredness has been increasing. He's done his best and returned to work for 3 days last week. He battled it out but it was pretty hard on him. He will never admit it. He went fishing with a mate of his who decided to pull him out of the house for the day. This was good for him. He hadn't been for a while!
Normality in a time like this is a good thing, despite how low in energy and 'less than normal' he may feel.
Again, thank you all for your support and generosity during this time. It's far exceeded my expectations, considering when I told the brothers I was thinking of setting up this page, it was a passing comment, almost a joke; and it almost didn't happen. So seriously, thank you. Let's keep it going!
Cam.
0 comments | Login to leave a comment