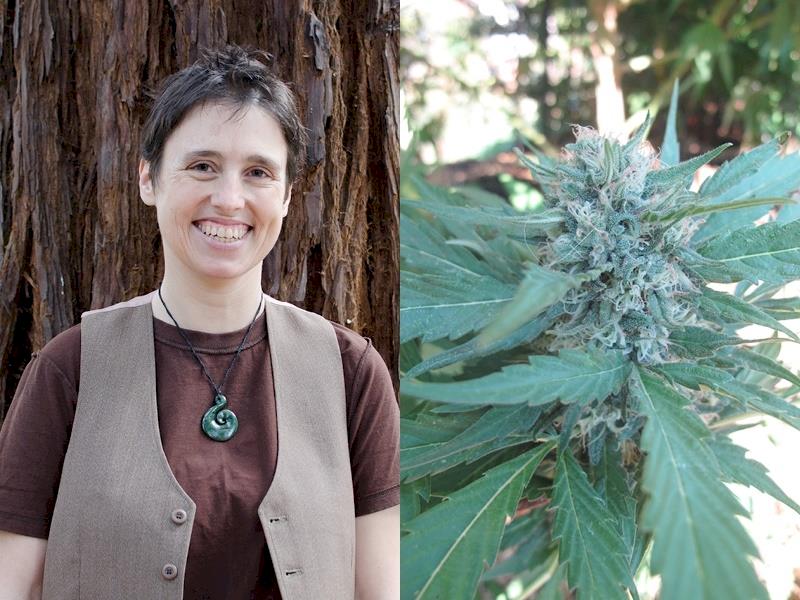 Medicinal cannabis - defending our rights
Defending the right to use cannabis for medicinal purposes, for myself and all who need it.
I've won my court case, defending my use of cannabis to manage chronic pain. However, I've been left with a massive legal bill to pay.
I'm so happy that my case may ease the way for other patients in need of medicinal cannabis. The supportive, grateful messages from other patients have made this hard and stressful journey worth it.
As a followup to my case, my attorney is now working to confirm that all patients will be able to bring medicinal cannabis products into the country from overseas if needed (until it's legal to grow it here, which is of course the ultimate goal).
As a partially disabled person, I'm not able to work very much, so I'd really appreciate help covering my legal costs. Many hands make light work – if a magical 420 people each give $5, we'll get there!
About my case:
In Nov 2015, police raided my house – searching my home and communications devices, and seizing my cannabis, commercially made cannabis oil medicines and seeds. This occurred because NZ Customs had intercepted two medicinal cannabis-infused chocolate bars in the mail to me. On Feb 29th 2016, at my third appearance in Nelson District Court, I was discharged without conviction on all charges of importation and possession.
I've been wrestling with a challenging chronic full-body pain condition for over nine years. I've seen over two dozen doctors, and most of them have been unable to help or even diagnose me. However, cannabis really helps my muscle spasms to release. I hold a medical cannabis prescription in California, where I was born. I'm so grateful for the soothing power of this plant. In some hard moments, it's been a saving grace.
The judge recognised the validity of my overseas cannabis prescription – possibly a first in NZ. My defence rested on a previously little-known clause in the Misuse of Drugs Act, which allows a person to physically bring a month's supply of a controlled drug into New Zealand, so long as it was lawfully supplied overseas and is being used to treat a medical condition.
This case is only one step. But we believe we've opened an important new chink in the armour of this country's inhumane and outdated prohibition of a very important plant medicine.
My attorney and I are currently working to clarify the legal situation and importation protocols so that other patients can follow in my footsteps and bring medicinal cannabis into the country without suffering the massive burden of criminal charges.
This funding campaign covers my attorney's fees, and my travel costs for my court appearances. It doesn't cover the significant amount of time I've had to take off work to deal with a complex legal process, or the stress of being treated like a criminal – but I'm just glad my hardship has been for the greater good. This campaign also doesn't cover the significant cost of my cannabis medicines, which the police seized and have not returned, and which were special products suited to my pain condition... I may have to wait for someone to start a Give-a-Nug website to replace those ;)
More info on my case:
http://www.stuff.co.nz/national/health/77438549/golden-bay-woman-wins-legal-victory-for-medicinal-cannabis
More detail on our legal argument, from my lawyer:
http://www.radionz.co.nz/national/programmes/ninetonoon/audio/201791835/nelson-medical-cannabis-case
Arohanui and kia kaha tatou katoa – we will get there together, and I so appreciate your helping me pay for my piece of the puzzle.
---
Latest update
In case you want to bring medical cannabis into NZ... 5 April 2016
Posted by: Rebecca Reider
It took the government a whole month since the verdict in my case... but the Assoc Minister of Health and NZ Customs have both now reversed their previous positions and admitted that we and the judge were right about the law. That is, it is lawful to bring a month's supply of cannabis into NZ, provided it was lawfully supplied overseas and is for the purpose of treating a medical condition.
Amazing how long it took the authorities to get around to admitting what anyone with a simple command of the English language could ascertain simply from reading the Misuse of Drugs Act.
This blog by law professor Andrew Geddis sums up the legal journey we've been on:
http://pundit.co.nz/content/confirmation-importing-some-medical-marijuana-is-lawful
I will continue to fight for medical cannabis access for everyone. Here's an opinion article I recently wrote reflecting on the status of medical cannabis in NZ:
http://www.stuff.co.nz/nelson-mail/opinion/78473764/no-reason-to-delay-medical-cannabis
Here's a video clip of us discussing the case on TV recently. Hopefully there will be a followup installment in due course, featuring me smiling my head off bringing my cannabis into the country...
http://www.newshub.co.nz/tvshows/story/could-loophole-give-kiwis-more-access-to-medicinal-cannabis-2016032219#axzz43iEctiSu
Not sure how to make the above links active, so you'll have to cut and paste them into your browser just like our grandmothers did in the olden days.
And again, thank you so, so much everyone for your support. The financial support is a huge help, and the many kind supportive comments have really helped heal the months of stress from being prosecuted.
---
Latest donations


Guest Donor
on 04 Apr 2016

Hi Rebecca. I used to live in Golden Bay and you considered buying my yurt before I moved overseas. I'm from California too and also have a medical condition that would be alleviated with the use of medicinal cannabis, but I can't use it in this country (yet). Let's look forward to the day when this legitimate medicine is legally available to those who need it, regardless of where they live.

Guest Donor
on 29 Mar 2016

Good on ya Redwood! Well done...someone's gotta do it!
---
Who's involved?
---
Page Moderated
The page has been checked by our team to make sure it complies with our terms and conditions.
---
Got a question for the page owner?
One question has been asked already. Check it out and
ask yours here
.
---
Any concerns?
Report this page
---
This page was created on 9 Mar 2016 and closed on 8 Apr 2016.