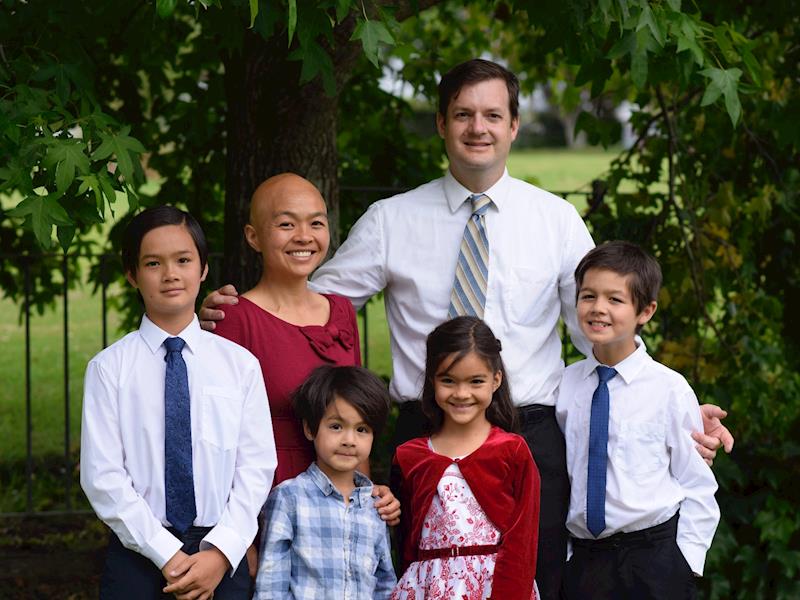 Need help whacking down metastatic colon cancer
I need to raise funds to pay for treatment for metastatic colon cancer.
Auckland
A few weeks ago I learned that my cancer has recurred as "stage IV metastatic cancer." A recent scan showed cancer in the ovary, peritoneum, and small intestine. This comes with good news and bad news. The good news is that overall I feel quite positive and at peace. The bad news is that the New Zealand healthcare system does not fund many of the cancer drugs included in the international standard of care for metastatic cancer. These must be self-funded, to the tune of several tens of thousands of dollars. I feel positive, and peaceful, but poor.
My treatment plan includes FOLFIRI + Avastin (bevacuzimab) first, and then FOLFIRI + cetuximab. Unfortunately the New Zealand public health system does not cover bevacuzimab and cetuximab. I am therefore going to have to self-fund these two drugs. The costs are very steep. They are $40,739 NZD for 12 cycles of bevacuzimab (6 months) and $44,989 NZD for 12 cycles of cetuximab (6 months). Altogether this would be $85,728 NZD ($57,626 USD with current exchange rates). Apparently the drug companies offer a "deal" whereby after cancer patients pay high prices for the first several treatments, the subsequent treatments are "free" ("forever," for bevacuzimab, though apparently it tends to stop working after a period of time, or for the remainder of a 12-month period for cetuximab).
I have hated fundraising ever since I had to go door-to-door selling Christmas wrapping paper and magazine subscriptions in primary school. Nevertheless, Joseph and I do not have the financial reserves to meet these medical expenses, and I need to ask for help. I very much want to stick around as long as possible to be my kids' mother. I am determined to beat the odds. I recently joined a new Facebook group called "Colontown" (ha ha), and have been buoyed up by community members' reports of overcoming their stage IV disease. I am committed to seeking the best medical care possible.
Because my medical situation is fluid, it is possible that I might use funds raised not only for these two drugs, but also for other medical expenses, to seek treatments overseas that are not available in New Zealand (such as new clinical trials, etc.), and to help meet my family's expenses during this time."
Any amount of donation would be so appreciated. I love how, through the power of people acting together, a little becomes a lot. Thank you.
Use of funds
Money will be spent on drugs that the NZ public system doesn't fund, other medical expenses including possibly seeking treatments overseas, and meeting the family's expenses during this time.
---
Latest update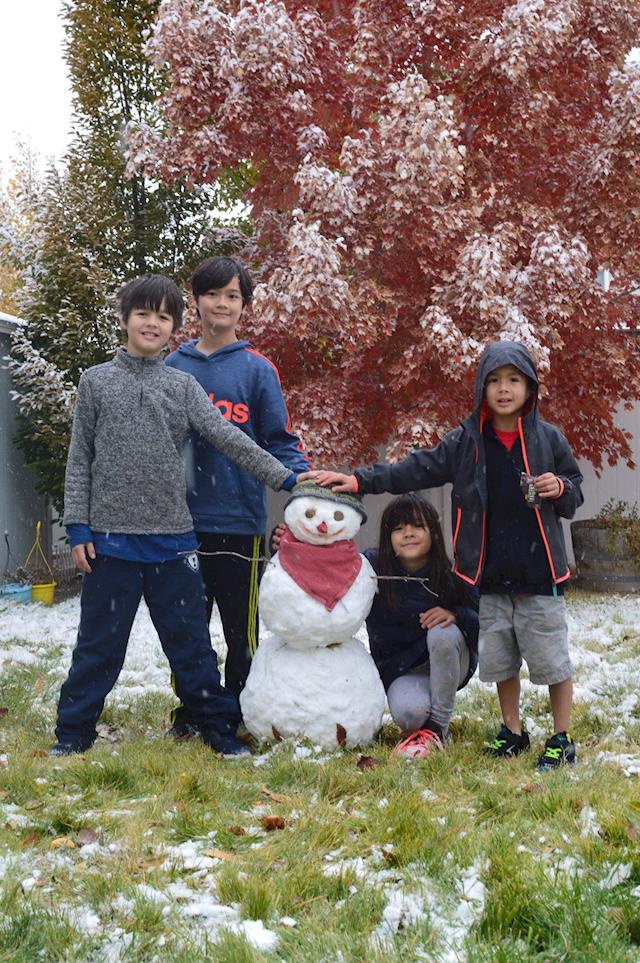 Just a little holiday hello 9 December 2019
Dear everyone
This is just a note to wish everyone the greetings of the season! In New Zealand people are hitting the beaches. In Salt Lake City people are hitting the ski slopes. After the first snow, our kids were so excited they went into the backyard and used basically half the snow from the entire backyard to make a snow person (I would say "snow man" but they put my hat on it and proclaimed that it was Mama).
There's good medical news: the HIPEC surgeon did a laparoscopic investigation of my innards and said that she was "pleasantly surprised" that the tumor was localized in one place. She said that I am a candidate for HIPEC surgery, which involves "debulking" (i.e. taking out all the visible cancer) and then filling the abdominal cavity with hot chemo chemicals and rocking my body back and forth for an hour and a half to slosh all the chemicals around and hopefully kill the other microscopic cancers. So . . . yay? (Of course, it's yay! Just sounds a bit uncomfortable.)
This surgery was not available to me in New Zealand, so once again, I would like to thank you so much for your kind and generous support which has facilitated our move to the US where I can access these treatments, and where I have many family members around me. For my laparoscopic surgery, for instance (when the HIPEC surgeon was just looking around with the camera) Joseph had to teach at his school, so my two great-aunts took me in to the hospital and spoke to the surgeon while I was in post-op recovery. My family is surrounded by a veritable army of loving cousins, aunts, uncles, great-aunts, great-uncles, and grandparents. It is fantastic, and it is the best sort of environment for healing (for me) and family support (for Joseph and the kids) that could ever be.
Thank you, thank you, thank you.
Lest I make America seem like a health paradise, I will note that my insurance company recently restricted the number of doses of Cetuximab I could receive (one of the drugs I was having to pay for privately in New Zealand), so, the same problems seem to be everywhere to some degree. But, when the letter came, it wasn't devastating because we thought, "Hey, we have a medical fund for that!"
I really don't know how to thank you enough. Thank you very, very much, from me, and from Joseph, and [though they don't yet think of life in these terms, but just complain about having to get up to go to school every day] from the kids.
Best wishes
Melissa
---
Latest donations
---
Who's involved?

Created by, and paying to a verified bank account of, Melissa Inouye
---
Page Moderated
The page has been checked by our team to make sure it complies with our terms and conditions.
---
Got a question for the page owner?
One question has been asked already. Check it out and
ask yours here
.
---
Any concerns?
Report this page
---
This page was created on 9 Jul 2019 and closed on 10 Oct 2019.