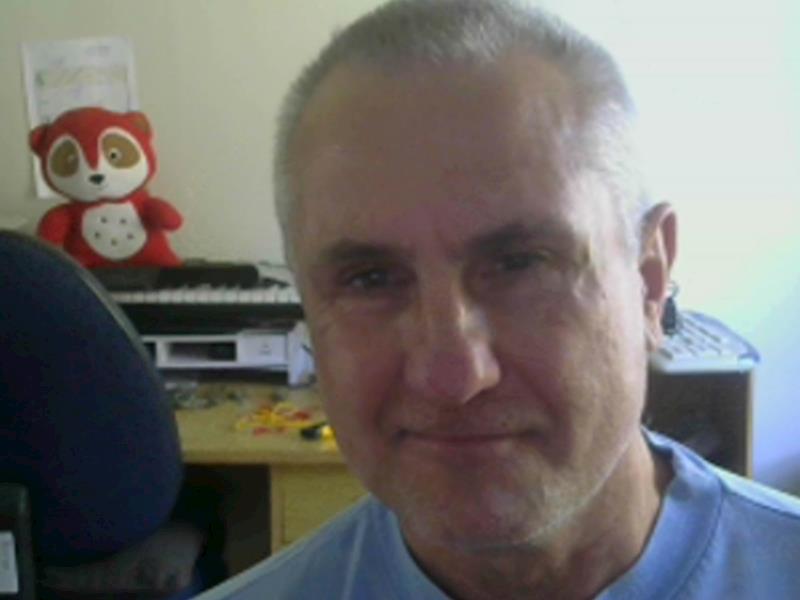 Out of a bleak pit, into a retirement dream
Please help me buy a caravan, to avoid becoming homeless (in turn helping my struggle with depression) - so I can travel NZ in retirement.
Nationwide
Hi, I feel embarrassed and awkward to be asking - but people have been telling me for years I need to learn to ask for help, so here goes...
I've always been a hard worker and tried to 'do the right thing' (maybe not always the financially wise thing) - but I find myself in a considerable mess. I can't afford rent (being homeless must suck! I'd prefer not to find out for sure), and I'm fighting depression.
But I have a genuine and workable escape plan.
I've always had a dream to travel. Young kids and work and divorce (i.e. life) kinda got in the way.  So I now have an adapted dream - I would truly love to travel & explore around NZ in a caravan for the rest of my life. It's also the only possible Home that is within my reach - if only I could afford a decent 2nd hand caravan ... ( hint ☺)
If you'd like an idea of how I came to be in this mess (depression, jobless, flat broke, alone) please see 'My Story' further down the page.
I would much prefer to work for money, but I've been out of work for years and at 64 & fighting depression, not to mention after Covid, I have to face facts, my employment chances today are lousy. Renting is tough, my landlord is selling and I am likely to be homeless soon. My problems to fix sure, but please support me if you can - help fund my escape plane.
PLEASE NOTE again that I am very willing (and happier) to work for the money. I have some good IT management and technical skills e.g. I can build & host a professional website and can also put a small business into the cloud - If this is interesting, flick me a comment and we can talk.
Lots of small donations will help make the plan a reality - imagine if you were hearing this a pub or coffee shop, you might be tempted to buy me a beer/coffee out of sympathy - donating here would be more long-term useful :-) I promise all donors that, in genuine gratitude, I will do a warts-and-all website/blog so that as it unfolds you can see photos of the 'van and other stuff, and how every $ was carefully used. Plus stories of my travels once I get on the road.  I'll also post updates here.
I'm sure the freedom that getting a caravan would bring me, would enable me to fix pretty much all of my mess - this is going to be a real and permanent solution. I'm also looking forward to making friends on the road - currently I really can't get out enough.
I will soon be on a pension of around NZ$420 per week, and I'm a DIY kind of guy, so with a caravan that will be enough to live & travel on, with some care. I'll get a bicycle as well :-)
Why $54k? Decent, older caravans start at around $35k and I'll need to make some upgrades - I (and my 2 cats) will live in it all year, including winter.   So, for example, I will improve the insulation & ventilation, build a space for my PC, a cat flap etc. My 20 year old car can't tow a caravan, so a cheap & cheerful tow car as well. What I'll need will depend on the 'van I get, but $15k should cover all essentials and maybe a couple of nice-to-haves. I also have debt of around $4k that I will pay off first. (Another dream is to go mostly solar & wind power, so any spare money goes towards that)
Just 4,000 small donations and that's the caravan already! All donations will be much appreciated, and especially help getting the word out - through your contacts, networks, social media etc.
My Story (briefly):
---------
We used to live in South Africa, but violent crime & corruption was increasing and when we had our 1st kid, it was so clearly not the right thing to bring up our kids living in such fear & danger, if we could avoid it.
Sold our house at a loss (falling market), immigration was costly and the exchange rate was punishing; we arrived in NZ around 20 years ago - jobless and without much money. So, one of those 'right things', but it wiped us out financially. No worries, I started again.
I worked hard and put everything into work and family (3 kids) and buying a house - but my wife never seemed as happy, and one day she left. We agreed to share equal custody of the kids, but after 6 months she moved in with a new partner - sadly 800 Km away. I was gutted that - whoever the kids stayed with - they wouldn't have the same access to both parents anymore. Shortly after this, my Dad died. I starting bursting into tears for no apparent reasons, and the doc diagnosed severe depression (before political correctness this was called a breakdown, more accurate I think). I really wouldn't wish depression on my worst enemy. Its heart-breakingly cost me those kids for example, 2 of them don't even talk to me anymore, I haven't seen them for years; the 'van will also enable me to visit them.
Back then, the family court awarded me custody of the 3 still-young kids, so I gave up a good job to look after them. I taught myself how to build websites from home, but never got much good at the selling side.
Kids are a tad expensive, in time as well as money, especially if you want the best for them, so money went out faster than it came in; "never mind" I thought, "when they're old enough I'll go back to work and build up again". In the meantime the divorce took 3 years of nasty, and cost us all - eventually I paid out $10k less than I'd first offered (thanks lawyers).
I eventually ran out of money, the kids were old enough for me to return to employment - but here's where I got a real surprise. For whatever reasons, no one wanted to employ an older guy who had given up his job - and therefore had no 'recent experience'. I'm not a quitter and I tried everything - literally hundreds of job applications each year and whatever else I could think of. But I only managed to find some short contract jobs over the years, and while those years kept ticking by, the kids still needed support. Auckland also turns out to be quite expensive to live in, mainly from high property prices and rents and school costs.
So anyway, here I am, still many years left in me (and some dreams) and still not quitting.  A small donation from a lot of people will make a huge difference to my life - a friend has suggested I am due some luck :-)
Use of funds
Pay off last remaining debt. Decent, not-too-old caravan, ditto for a tow car, bicycle. Do what is needed to turn the 'van into my permanent home, including for winter etc.
---
Latest update
Sensible? Viable? 9 January 2021
Posted by: Alan Smith
Hi everyone, Today it occurred to me that my solution may not seem as sensible and viable to others as it does to me :-) I could go into my lack of better options - such as sitting around silently in someone else's house, waiting to die ... but more importantly for me this is a good and realistic solution, which offers me more than just solving my immediate problems.
- I have camped and caravanned before, I love it. I'm aware there will be aspects that I won't like, but that is true of most ways of living. And there are simply many more pros than cons.
- It is also realistic that this will probably help my depression; the original causes are in the past, the current causes revolve mostly around worries of homelessness, and not having anything useful or pleasant to do. With a 'van as my own home and not paying Auckland rents, I will go far :-)
- I will be able to be more sociable - without spare $$$ this gets hard, people like to mix over a coffee or drinks or a meal; I will be able to afford that when caravanning - and I'll be meeting new people more often.
- Perhaps most importantly, just having embarked on this has given me some hope and made me feel better than I have in years; I'd truly hate this to fail!
STATUS: Nothing happening. Although people who know me have been very generous, this dream will need lots of people who don't know me to also help, so please think about where it might be possible to post this page in (any) social media, email it to contacts, colleagues etc.
Thanks for everything :-)
---
Latest donations



Guest Donor
on 09 Jan 2021

Guest Donor
on 03 Jan 2021

Hi Alan, don't ever be homeless- plenty of room in our house in Wellington 😁 and certainly visit us when you get mobile. Also come down if you need a break. Good luck buddy.
Alan Smith
Hey Steve, just found out how to reply - many thanks for the help, much appreciated :-) Hope things are going well for you, I think we're all looking forward to a better year. Cheers, Alan


Guest Donor
on 30 Dec 2020
---
Who's involved?

Created by, and paying to a verified bank account of, Alan Smith
---
Page Moderated
The page has been checked by our team to make sure it complies with our terms and conditions.
---
Fundraise
You can
start a fundraiser
to have your own page that raises money directly for the beneficiary.
---
Want to get in touch with Alan Smith?
Ask a question here
---
Any concerns?
Report this page
---
This page was created on 5 Dec 2020 and closes on 5 Dec 2021.